Nyk McKissic '17
Powering Solutions
March 3, 2021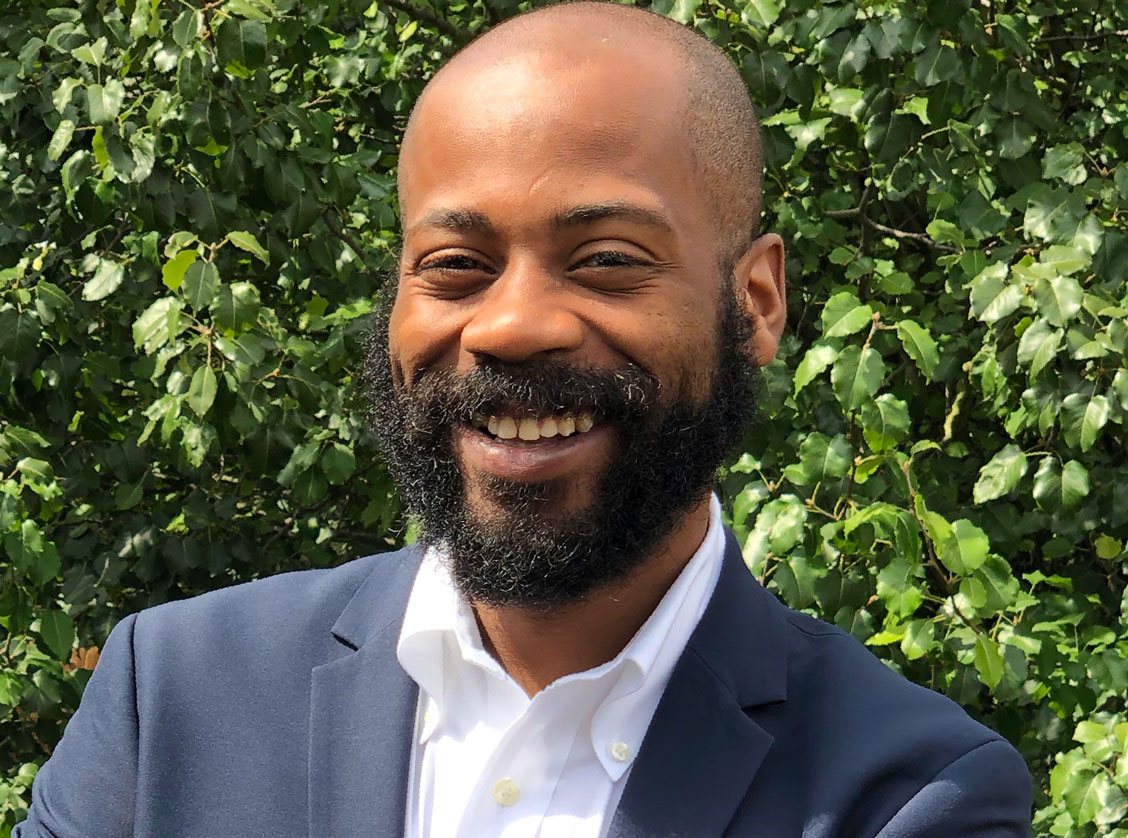 Nykolas McKissic '17 is a nonprofit organizations associate at Polsinelli, within the firm's Dallas office. His practice focuses on providing strategic counsel to nonprofit and tax-exempt organizations. He represents clients in the areas of charitable giving, philanthropy, and domestic and international tax-exempt organizations.
Nyk previously worked for PricewaterhouseCoopers (PwC) in mergers and acquisitions (M&A). He was a senior tax associate in the company's Chicago office, where he assisted corporate clients with restructuring, divestiture, partnerships, and insolvency.
Nyk received his B.A. in history with a minor in African studies from Trinity University in San Antonio, Texas. He graduated from The University of Toledo with a joint J.D./M.B.A. in 2017, then received his LL.M. in tax from Northwestern Pritzker School of Law the following year.
---
Q&A with Nyk McKissic
How has your day-to-day work changed, given the current health concerns?
The current pandemic environment has changed the landscape of legal practice and how attorneys provide insight to clients. I believe this past year has made everyone take a step back and reevaluate the importance of nonprofits and the issues they help address.
What have you found most satisfying about your career so far?
The most satisfying aspect this far has been the relationships and the ability to assist people and organizations solve problems. There is definitely no greater feeling than to get the opportunity to make the world a better place.
How did you find your way to Toledo Law for your education?
I had learned about UToledo after getting recruited for football in high school. I wasn't aware that they had a law school at the time, but when I was applying to law school, I recognized the name and said "Oh hey, I know you!"
The main reason I chose the College of Law was honestly due to the personal touch and investment that I felt that the college was making in me. Assistant Dean Jessica Mehl's personal handwritten note certainly stood out to me, and after visiting, I felt like the College of Law was a great fit for me at that point and time in my life and career.
Do you have a favorite memory from attending Toledo Law?
I would certainly say that my favorite memory was enjoying time with friends! I was personally fortunate enough to meet some of my closest friends and also get the opportunity to meet some pretty cool people who shaped me while there and getting ready for the next step in Chicago. Another great memory was the opportunity to participate in Moot Court with Professor Ken Kilbert and my classmates Rockelle (Whicker) Reynolds and Kara Maruszak. Besides being super fun, I truly think this experience helped me understand the importance of preparation and effective communication when explaining an issue or problem.
How did Toledo Law prepare you for your career?
The College of Law prepared me from a practical standpoint due to the tremendous practical experience that I was able to get during my time there. My clerkship and externship experiences gave me an opportunity to get to work on some pretty substantive projects, but also helped me understand the importance of quality work and doing a good job the first time!
What were the turning points in your education or career opportunities that led you to where you are now?
I think the mentorship I received (and still receive today) from people associated with the College of Law, namely Sylvester Holmes and Justin Harris, who I had the opportunity to work for while clerking at Dana Incorporated and Reminger in my early years, was extremely helpful in the way I've approached work as a young Black attorney. Lastly, I think federal tax with Professor Kelly Moore and membership with business associations were major "game changers" as well!
Do you have any suggestions for current law students or new lawyers who might be interested in pursuing a career path similar to yours?
I would encourage everyone never to shy away from trying something new and never be afraid of making a mistake. Oftentimes, we get caught up in making a mistake that we don't truly appreciate the journey and the character that's being built, so I would encourage everyone to just "enjoy the journey."
How do you create balance in your life? What other things do you enjoy doing?
Outside of work, I enjoy spending time with family, friends, and my wonderful dog, Nova. I also enjoy participating in half/full marathons and volunteering in the DFW-area in Dallas.
What are you passionate about?
I think I'm most passionate about bringing value and trying to get better each day I've been given the opportunity to live. My experiences have taught me that we all have a significant role to play in making the world a better place, and I try not to take that opportunity and that role for granted. Life's short, so you might as well spend it doing stuff that's going to make it meaningful.