Gary Steinbauer '06
From Specimens to Precedents: Environmental Focus Evolves
Nov. 1, 2021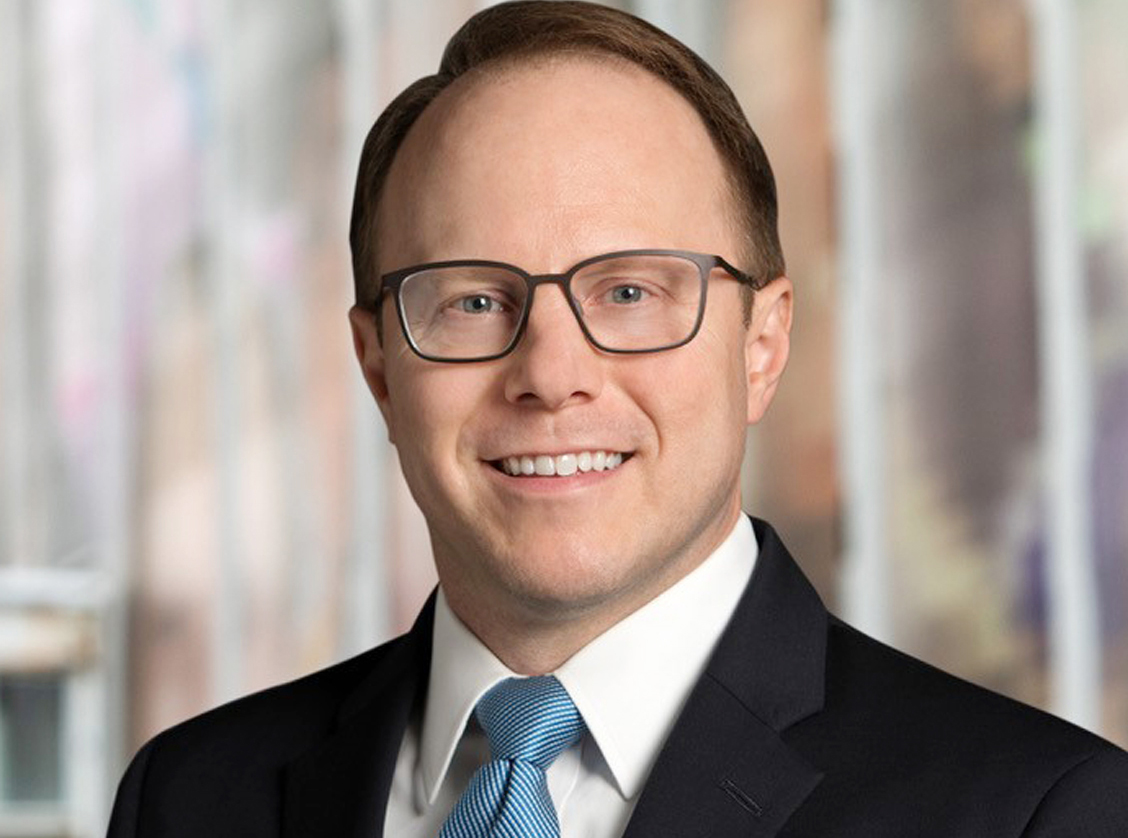 Gary Steinbauer '06 attended Toledo Law intending to practice environmental law. He's never lost sight of that goal. Gary works at Babst Calland law firm in Pittsburgh. He provides strategic advice to clients on complex environmental regulatory and compliance issues, with a focus on legal matters related to air emissions.
Gary grew up in Clyde, Ohio. He spent summers as an undergraduate studying and catching turtles at a research station on the Chesapeake Bay and studying the effects of logging on flora and fauna of western Washington. The summer jobs awakened his passion for the environment, but shifted his career aspirations from field research to environmental law.
Gary now provides strategic advice on permitting matters, day-to-day compliance needs, government investigations, and enforcement actions as an environmental lawyer. He devotes a significant portion of his practice to advising clients on issues arising under the Clean Air Act and related state programs regulating air emissions. He also handles air permitting matters and appeals, while also helping clients facing federal and state enforcement actions.
Prior to joining his current law firm, Gary spent several years working as an attorney for the U.S. Environmental Protection Agency. He obtained a B.S. in environmental biology with a chemistry minor from Ohio University.
---
Q&A with Gary Steinbauer
Why were you interested in law school?
I decided to go to law school during my final undergraduate summer internship in Washington state. It was a choice between a post-graduate, field research-based science degree or law school. I chose law school because practicing law would enable me to more quickly effect change and achieve results.
How did you decide on Toledo Law for your legal education?
Toledo Law offered me a generous full-tuition scholarship, and I was excited about the opportunity to learn from Mark Squillace, environmental and natural resources law professor.
Do you have a favorite memory from attending Toledo Law?
Then-Dean Phillip Closius organized a law student basketball game on Friday afternoons. It was always something I looked forward to, and it led to several lasting friendships.
How did Toledo Law prepare you for your career?
Toledo Law opened my eyes to a profession that rewarded lifelong learners. Being that many of my classmates were, like me, the first in their families to go to law school, it also provided validation that hard work is a pathway to a meaningful and rewarding career.
What was your first position AFTER law school?
I was extremely fortunate to serve as the judicial law clerk for the Hon. Patrick J. Duggan, U.S. District Court Judge for the Eastern District of Michigan.
How and when did you elect to focus on environmental law?
I decided to focus on environmental law before going to law school. As an undergraduate, I focused on ecology, biology, and chemistry. Summer internships studying turtles at a research station on the western shore of the Chesapeake Bay and studying the effects of logging on flora and fauna of western Washington, while extremely satisfying from an adventure perspective, forced me to critically evaluate my original plan to pursue a post-graduate science degree involving field research. I opted to go to law school to study environmental law instead, recognizing that I could put my science background to work devising and advocating for solutions to environmental issues.
What were the major turning points in your career that led you to where you are now?
There are two. The first was landing a job with the U.S. Environmental Protection Agency in Chicago. As an EPA attorney, I was given significant responsibility for cutting-edge matters as a young and inexperienced lawyer. My colleagues generously offered their time and wisdom, providing me with a strong foundation on so many major federal environmental programs. The second was the decision to move to Pittsburgh and join Babst Calland. From its beginning, environmental law has been a core focus at Babst Calland. Making the move from EPA to Babst Calland was not an easy decision or one that I took lightly, but I am extremely grateful for the ability to represent great clients doing sophisticated legal work in a city with deep industrial roots.
What has been the most challenging aspect of your work?
Because so much of environmental law is based on federal and state regulations that can change significantly based on the federal or state administration in power at the time, there often is tremendous uncertainty. Navigating these changes, the outcomes of which often are in the hands of the courts, and predicting what the future may hold can be difficult, particularly for clients interested in decisions that will ensure lasting compliance.
What have you found most satisfying about your work?
Despite abundant regulations, agency guidance, and other similar materials, environmental legal questions rarely have easy answers. It is extremely satisfying to provide clients with workable recommendations and solutions on important issues based on the results of extensive research and analysis.
What took you from Illinois to Pennsylvania?
We decided to move from Chicago to Pittsburgh in 2017 to be closer to my wife's family in Pennsylvania and my family in Ohio. At the time, we had one child and now have another. We wanted to raise our children in closer proximity to their grandparents and our large extended families.
Do you have any suggestions for current law students or new lawyers interested in pursuing this practice area or career path?
Research and perform due diligence on the various types of environmental lawyers to understand their work, clients, and the skillsets needed to succeed in each practice setting.
What are your thoughts on leadership in the legal profession?
The legal profession is very challenging, with immense pressure to constantly perform at the highest level. It is incumbent on more experienced lawyers to invest time in mentoring law students and less experienced lawyers, and even more importantly, to foster diversity in our profession.
What do you enjoy doing outside of work?
Mountain biking at Frick Park, a 640+-acre park/masterpiece with nearly 20 miles of technical single track within the city limits of Pittsburgh.
What are you passionate about?
As a father, my greatest responsibility and passion is to instill a strong sense of adventure and appreciation for the outdoors in my two young children. We spend most weekends enjoying the wilds of western Pennsylvania, visiting family and enjoying the scenic beauty of western Lake Erie, and generally being outside.
Is there anything else you would like alumni (or current students) to know about you?
I met my wife, Megan Rose, at the scholarship dinner before our first year at Toledo Law. I knew then that my plan to focus exclusively on law school was dashed. Since we began dating as 1Ls, Megan has been a guiding force and trusted advisor throughout my legal career. We recently enjoyed our 14th wedding anniversary, a significant milestone for a relationship that started based on a chance meeting in the lobby at the College of Law.