Message From The Dean
May 2021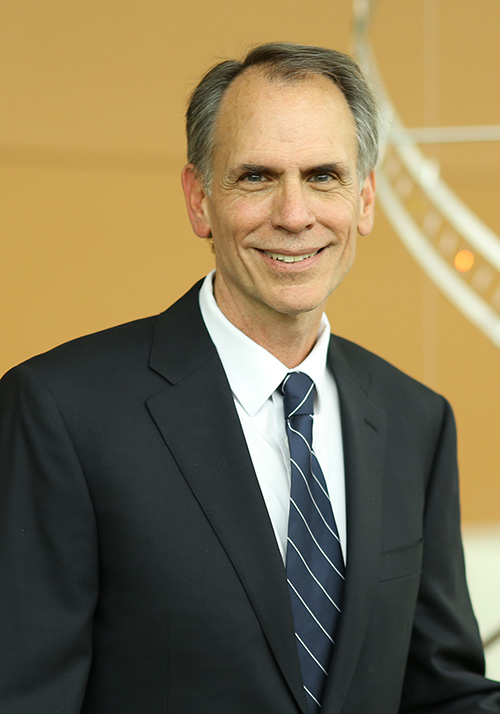 On May 1, our college had the honor of recognizing the graduating class of 2021 and welcoming back the class of 2020, for whom an in-person commencement ceremony was not possible. The team who planned our two graduation events – Kristen Gartland, Nina Jaime, Sue Lee, and Susan Wilson, together with Dr. Monica Holiday-Goodman, Dr. Megan Kaun, and Dr. Gabriella Baki – worked extraordinarily hard to pull things together. Thank you, on behalf of our graduates. Your concern for them and their families was palpable.
Completing a rigorous degree program, whether the BSPS, MS, PhD, or PharmD, is a challenging proposition under the best of circumstances. The graduating classes of 2020 and 2021 clearly were not completing their studies under anything close to the best of circumstances. We often tend to think of the effects of the COVID-19 pandemic on our students in rather practical terms: their coursework was restructured, their access to laboratories was interrupted, their experiential programs were disrupted. All of this was and, to some extent continues to be, true. What we might forget, sometimes, are the more profound aspects that have affected everyone, including students: concern for their health and that of their loved ones, severe financial hardship, the loss of community with friends and colleagues. For many students, these challenges were more substantial than, say, learning how to learn remotely or trying to complete an exam with an unstable internet connection (or no internet at all).
And yet, despite these challenges and more, our students persevered. Faculty helped, certainly, as they always do. Higher education when done correctly, and we certainly do it correctly, is a partnership between students and faculty, and our students were fortunate to have the faculty they had. But make no mistake: more than is usually the case, degree completion for these two graduating classes was an individual achievement. If our students are representative of their generation, we should feel very hopeful for the future.
To the classes of 2020 and 2021, the UToledo College of Pharmacy and Pharmaceutical Sciences offers its heartfelt congratulations. Best wishes to you all.
Gary