Message From The Dean
November 2020
We are now experiencing a second (or is it third?) wave of the COVID-19 pandemic. Nearly 79,000 new cases were reported in the U.S. on October 24 (I am writing late in the evening of the 25th) with 815 new deaths. The virus is pounding away at the Midwest; during the last week, 15 states (including Ohio) added more cases than in any other seven-day stretch since the pandemic began.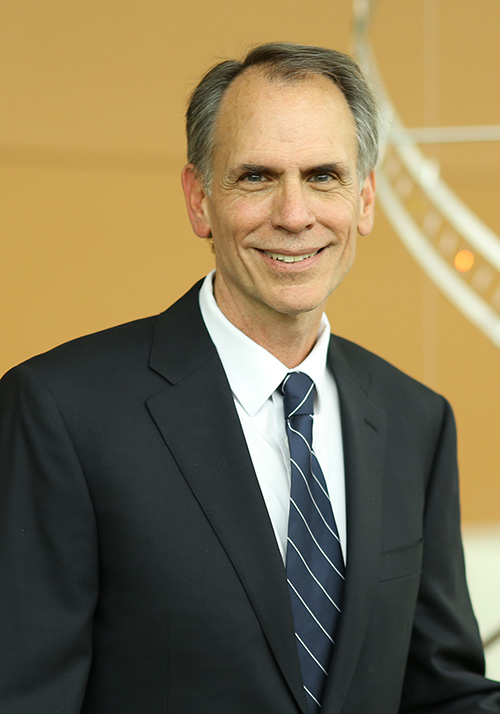 Conversations about the pandemic typically focus on the obvious toll it has taken: more than 225,000 deaths in the U.S. alone; more than 410,000 jobs lost in the state of Ohio; a projected $2.5 trillion decrease in GDP and a national workforce reduction of more than 19 million full-time equivalent jobs over the next year. The virus also appears to be dictating the terms of the upcoming presidential election and many of the down-ballot races. It is the defining characteristic of 2020.
A less obvious toll, and certainly one that has not received nearly as much consideration as it should, is on mental health. One-third of U.S. adults currently have concerns about their mental health; roughly half of younger adults (aged 18-29) are reporting symptoms of anxiety or depression, which is of obvious concern to the higher education sector.
The academy engages in a lot of storytelling about why students pursue a college (or more advanced) degree: they want to improve their economic future; they want to improve themselves intellectually; they want the opportunity to work with world-class faculty. All of that, of course, is true. However, a significant driving force is that attending college is a path to becoming an independent adult, and for many students, academics are secondary to socialization. While faculty recognize this to be true (and sometimes gripe about it), the fact is that there is a neurobiological imperative for socialization in young adults. The lack of "normal" socialization in the face of the ongoing pandemic is a source of significant, and growing, concern.
Our challenge, as educators, always is to meet the needs of the students entrusted to our care. We have a special obligation in this COVID-19 world to be sensitive to the unique challenges facing our students, and to do whatever we can to help them develop "normal" networks of relationships. Simply reaching out to students to ask, "How's it going?" can be enormously beneficial; finding opportunities for students to work together (even virtually) on assignments will help them build lasting relationships. Together with our alumni affiliate, our college has just launched a mentoring program that will eventually provide each of our students with an alumni mentor, with the primary goal of helping them build a professional network. In the current environment, this program will be uniquely valuable to our students.
Wishing you all good health, physically and mentally.
Gary