Dear Members of the UT Community: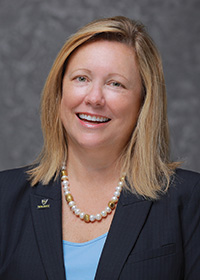 After nearly a year of work, it is with great pleasure that I present to you The University of Toledo Strategic Plan for 2017-2022. This plan, developed by a committee of 21 people representing multiple stakeholder groups in our community, maps out our priorities as a university over the next five years. It was developed with the input of more than 1,000 stakeholders who provided feedback, exchanged ideas and debated priorities.
In a community as diverse as ours — with the breadth of our academic offerings, our strengths and weaknesses, and the demographics of our students and faculty — it is no small feat to narrow down hundreds of great ideas to five main priorities. We made a concerted effort to be as inclusive as possible in creating this plan, and as a result, we have a map to our future that I believe is truly representative of the University's many constituents.
Students are at the center of all that we do, which is why their success is the focus of our first strategic priority. Our commitment to strengthening and expanding our research is our second priority. The breadth and quality of our research is a distinguishing factor for The University of Toledo.
Attracting and retaining top talent in our faculty and staff is critical to our success, so that is our third priority. Captured in our fourth priority is financial stability and sustainability, a hallmark of every great university. And, strengthening our brand and reputation completes the list. In today's highly competitive educational space, reputation matters more than ever.
We all know that the risk with strategic plans is that they end up on someone's bookshelf. We have worked too hard to let that happen. To ensure we achieve the goals set out in this plan, we have identified detailed metrics and ownership to accompany each goal. We will regularly monitor our success using a dashboard, which also will help to guide or redirect efforts when needed. We are asking units to develop complementary strategic plans aligned with this one so that we are all building on this plan and moving the University forward.
As I look at this plan, I can envision the future of UT. With the steadfast support of our highly dedicated faculty, staff, physicians, students, alumni and community, we will continue to strengthen our exceptional University and the contribution we make to the region and the world.
I want to thank all of our many constituents for their input and collaboration in producing this plan. Together, we will pave a new way forward for current and future generations of students.


Sharon L. Gaber
President