Annual Conference for Aspiring Minority Youth
Saturday, Jan. 29
8:30 a.m.-12:30 p.m.
Register Now
The event sponsored by Toledo Excel, a longtime scholarship incentive program at UToledo, and Owens Corning is 8:30 a.m. Saturday, Jan. 29, in the Thompson Student Union Auditorium.
Advance registration is required for the free, public conference for seventh- and eighth-graders, high school students and parents; go to the event website to register.
All attendees will be required to wear face masks regardless of vaccination status.
---
Keynote Speakers
Hill Harper
Actor & Youth Advocate Hill Harper is a humanitarian, an award-winning actor, best-selling author, entrepreneur, health and wellness ambassador/educator and philanthropist. Currently, Harper stars in ABC's #1 television drama, The Good Doctor, for it's 4th season, and will be hosting his new podcast, "COMMAS," premiering in 2021. In theaters, Harper can be seen in Warner Bros. Pictures film A Sun Is Also A Star starring Yara Shahidi.
In addition to his performing career, Harper has authored four New York Times bestsellers: Letters to a Young Brother, Letters to a Young Sister, The Conversation, and The Wealth Cure which chronicled his diagnosis with thyroid cancer and his journey to health. Letters to a Young Brother won several awards and was named "Best Book for Young Adults" by the American Library Association in 2007. Harper has been recognized with seven NAACP Image Awards, four of them for his writing. His latest book, Letters to an Incarcerated Brother, which speaks to the current mass incarceration crisis, was released to critical acclaim and was nominated for several awards.
Harper is the founder of the Manifest Your Destiny Foundation, a nonprofit dedicated to empowering underserved youth through mentorship, scholarship and grant programs.
Harper graduated magna cum laude from Brown University with a Bachelor of Arts degree and was named Valedictorian of his department. He then graduated cum laude with a J.D. from Harvard Law School, as well as with a Master's Degree in Public Administration, with honors, from the Kennedy School of Government. He holds honorary doctoral degrees from Howard University, Winston-Salem State University, Cheyney University, Le-Moyne Owen College, Westfield State College, Dillard University and Tougaloo College.
Amongst his other titles, Harper is a successful businessman and entrepreneur. He is the Founder and Chairman of The Black Wall Street Technologies, Inc., co-owner of the award winning New Orleans hotel, International House, and a successful coffee franchise in downtown Detroit called The Roasting Plant. Harper also owns several commercial and residential rental properties in Los Angeles, Detroit, New York and Newark, NJ.
Harper served on the President's Cancer Panel having been appointed by President Obama in 2011, is on the Board of Directors, National Black Bank Fund, and has been named Honorary National Co-Chair of the Redevelopment of Black Wall Street, Greenwood Chamber One Gateway Center, Suite 751 | Newton, MA 02458 | Phone: 617.614.1600 | Fax: 617.965.6610 | apbspeakers.com of Commerce. Harper's passion for business, financial literacy, and social & economic justice keeps him on the forefront and in-demand as a speaker worldwide.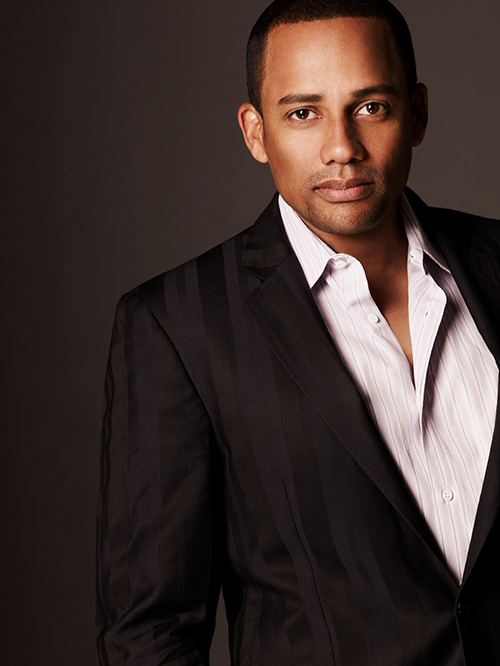 ---
Jeff Johnson
Jeff Johnson is an award-winning journalist, communications specialist, and thought leader. Currently, Johnson is President for the Baltimore-based strategy firm JIJ Communications. In this role he provides strategic insight and messaging consulting to clients in the private, public, and nonprofit sectors. Johnson has maximized his expertise in communications, political campaigns, and strategic consulting to create a unique career committed to developing solutions and systemic change.
Johnson works with clients to develop strategy, solutions, and content that merge effective tradition with innovative methodology for the purpose of positive change and market impact. He has a gift of creating non-traditional partnerships and progressive eco-systems by utilizing meaningful relationships developed in the entertainment, non-profit, and government sectors.
Johnson sat with President Barack Obama for BET News and provides regular content on The Root and the nationally-syndicated Rickey Smiley Morning Show. Johnson formally served as National Director for the Youth & College Division of the NAACP and held an appointment by Russell Simmons as the Vice President of the Hip Hop Summit Action Network (HSAN). In 2014 Johnson worked with Steve Harvey on his New York Times best seller, Act Like A Success, Think Like A Success and every Monday through Friday he leads Manhood Legacy Prayer, a daily prayer call attended by nearly 500 men a day.
Johnson has committed much of his personal and professional life to the development of young people and continues to support youth leadership all over the country. He serves on several boards including the Morehouse Research Institute, The Cleveland Foundation's African-American Philanthropy Committee, and the historic Lincoln Theatre in Columbus, OH. Johnson is the honored husband of Jacqueline and the proud father of Madison, Myles, and Malcolm.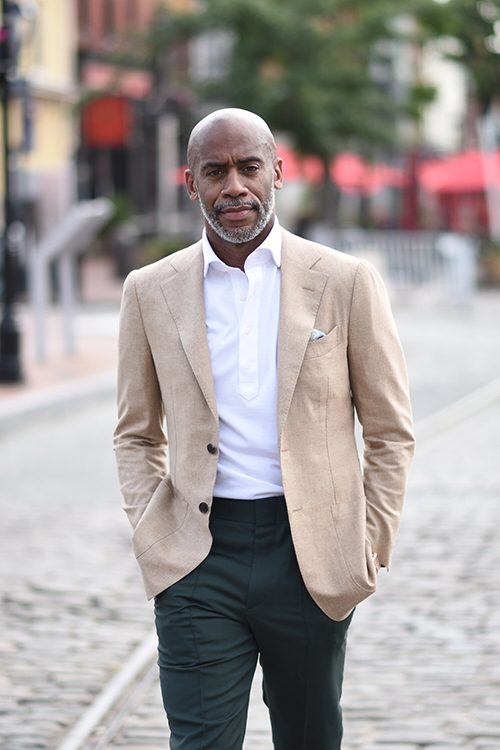 ---
National recording artist, Isaiah Templeton will also give a special performance.
Register Now
Learn more about the history of the conference by visiting the conference homepage.