Administration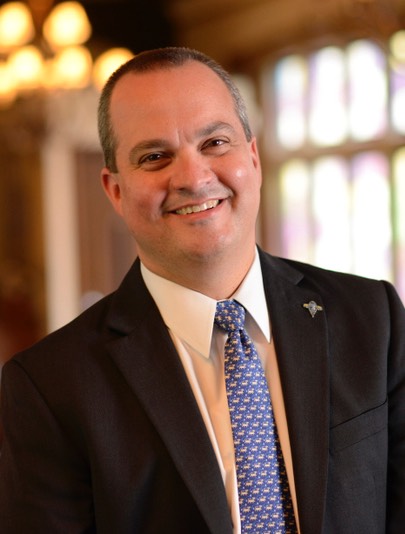 D. Benjamin Barros
Dean and Professor of Law 
Office: LC 2000C
Phone:419.530.2379
E-Mail: Ben.Barros@Utoledo.edu
Dean Barros's Faculty Page
D. Benjamin Barros joined the College of Law as Dean in July 2015. He teaches and writes in the areas of Property Law and Theory, Regulatory Takings, Property Law Reform, and the Philosophy of Science. He is the founding editor of the Journal of Law, Property, and Society, and in 2015, he released a casebook on property law with Aspen/Wolters Kluwer. Dean Barros was one of the youngest educators to serve on the executive committee of the Association of American Law Schools (AALS) and has served as chair of the AALS Property Section as well as president of the Association for Law, Property, and Society.
Previously the associate dean of academic affairs and professor of law at Widener University School of Law in Harrisburg, Pa., Dean Barros practiced as a litigator before teaching. Immediately after graduating from law school, Barros clerked for Judge Milton Pollack of the U.S. District Court for the Southern District of New York. He then worked at the law firms of Latham & Watkins LLP and Debevoise & Plimpton, both in New York City.
Dean Barros graduated from Fordham University School of Law (1996), where he was an editorial board member on the Fordham Law Review and a member of Order of the Coif. He holds a bachelor's degree in philosophy from Colgate University (1991) and a master's degree in philosophy from the University of Maryland (2013). 
---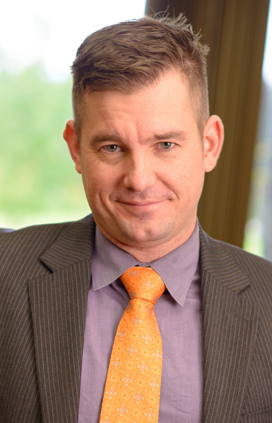 Geoffrey Rapp
Associate Dean for Academic Affairs and Harold A. Anderson Professor of Law & Values
Office: LC 2000C
Phone: 419.530.2856
E-Mail: Geoffrey.Rapp@utoledo.edu
Dean Rapp's Faculty Page
Geoffrey Rapp has been a faculty member at the College of Law since 2004. He has taught and written extensively in the areas of Corporations, Torts, and the regulation of the sports industry. He regularly comments in local, national, and international media outlets on business and sports law. His work on whistleblower bounties has attracted national attention; in 2011, Dean Rapp testified before Congress concerning the Dodd-Frank whistleblower program.
Before entering law teaching, he clerked for Judge Cornelia Kennedy of the U.S. Court of Appeals for the Sixth Circuit and worked in private practice in Chicago. Dean Rapp graduated from from Harvard College (1998) and the Yale Law School (2001), where he was a notes editor of the Yale Law Journal and a teaching fellow in the Departments of Economics and Computer Science. 
Dean Rapp is licensed to practice law in New York, Illinois, and Ohio.
---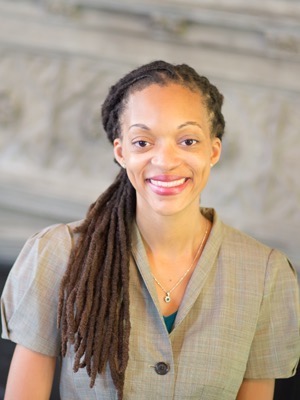 Jelani Jefferson Exum
Associate Dean for Diversity and Inclusion and Professor of Law
Office: LC 2002E
Phone: 419.530.2911
E-Mail: Jelani.Exum@utoledo.edu
Dean Exum's Faculty Page
Jelani Jefferson Exum joined the College of Law faculty, with tenure, in 2011. She is a graduate of Harvard Law School and graduated magna cum laude from Harvard College. Prior to joining the UT Law faculty, she was an associate professor at the University of Kansas School of Law and a visiting associate professor at the University of Michigan Law School.
Professor Exum has also been a Forrester Fellow and Instructor in Legal Writing at Tulane Law School. Before joining academia, Professor Exum served as a law clerk for the Honorable James L. Dennis, United States Circuit Judge for the for the Fifth Circuit Court of Appeals, and the Honorable Eldon E. Fallon, United States District Judge for the Eastern District of Louisiana. She teaches Criminal Law, Criminal Procedure, Comparative Criminal Procedure, Federal Sentencing, and Race and American Law. Professor Exum mainly writes in the area of sentencing law and policy, but her research interests also include comparative criminal law and procedure and the impact of race on criminal justice.
---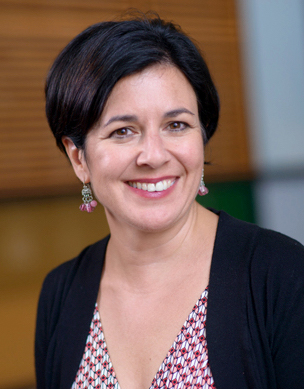 Nicole Buonocore Porter
Associate Dean for Faculty Research and Development and Professor of Law
Office: LC 2006B
Phone: 419.530.4785
E-Mail: Nicole.Porter2@utoledo.edu
Dean Porter's Faculty Page
Nicole Buonocore Porter joined the College of Law faculty in 2007. Prior to Toledo, she was an Assistant Professor of Law at Saint Louis University School of Law, and she was a Visiting Professor at the University of Denver Sturm College of Law in 2012-13. Professor Porter earned her JD, magna cum laude, from the University of Michigan Law School, where she was a member of the Order of the Coif and the Editor in Chief of the University of Michigan Journal of Law Reform.
Professor Porter teaches Employment Discrimination, Disability Law, Higher Education, Criminal Law, Contracts, and Feminist Legal Theory. She is a nationally-known expert in Disability Law and her research interests focus on the employment rights of women and individuals with disabilities.
---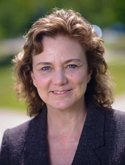 Lesa Byrnes
Director of Academic Success and Bar Preparation and Legal Writing Professor
Office: LC 2002G
Phone: 419.530.4164
E-Mail: Lesa.Byrnes@utoledo.edu
Lesa Byrnes joined the College of Law faculty in 2007 and teaches Lawyering Skills I & II, Pretrial Litigation and Law and the Legal System. Professor Byrnes received her B.A. in French from Oakland University and her M.A. in French Literature from New York University. She received her J.D., cum laude, from Wayne State University Law School in 1989.
After graduating from law school, Professor Byrnes worked as a corporate tax attorney in the Office of Chief Counsel to the Internal Revenue Service in Washington, D.C.. As a Chief Counsel attorney she drafted regulations, revenue rulings and private letter rulings.
Professor Byrnes began teaching legal writing in 1995 at Wayne State Law School. She also taught legal writing at Ave Maria School of Law in Ann Arbor, Michigan where she directed the Research, Writing and Advocacy program from 2001-2007.  Additionally, she has regularly coached teams participating in both regional and national moot court competitions.
---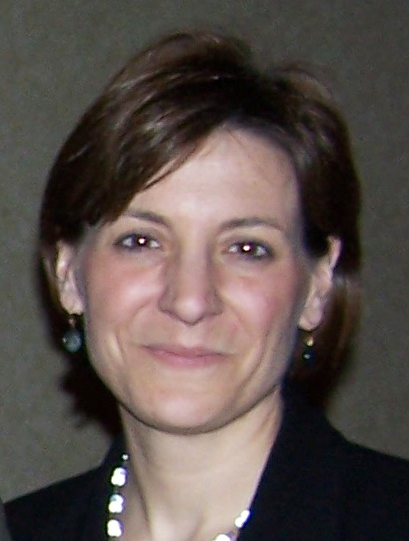 Heather S. Karns
Assistant Dean for Law Career Services and Alumni Affairs
Office: LC 1030
Phone: 419.530.2851
E-Mail: Heather.Karns@utoledo.edu
Heather S. Karns received her Bachelor of Arts in Psychology from The University of Toledo, a Master of Education in Counseling from Clemson University, and recently obtained her Master of Business Administration through the University of Toledo's EMBA program. She is also a Licensed Professional Counselor. Heather has been with the law school since 2003 and was promoted to Assistant Dean for Career Services and Alumni Affairs in 2008. In addition to focusing efforts on career development for law students, Heather assists with the engagement and development efforts of College of Law alumni.
Heather has been a contributing member, author, presenter, and elected to multiple roles for the National Association of Law Placement during her tenure. She is a member of the Toledo Bar Association Diversity Committee and also serves as a College Representative for the Federal Bar Association Northern District of Ohio.
---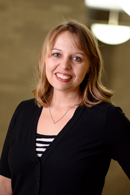 Jessica Mehl
Assistant Dean for Law Admissions
Office: LC 1015
Phone: 419.530.7905
E-Mail: Jessica.Mehl@utoledo.edu
Jessica Mehl received her B.S. magna cum laude in public law and government from Eastern Michigan University in 2002, followed by a law degree magna cum laude from The University of Toledo College of Law in 2005.
After working at a private law school in Michigan, Jessica returned to The University of Toledo College of Law, Office of Professional Development, in the spring of 2006. In early 2007, she became the Public Service Coordinator for the College of Law, and, in that capacity, managed the Public Service Commendation program. Through the National Association of Law Placement (NALP) Public Service committee, Jessica was a contributing author to the Law School Guide to Public Interest Careers (Oct. 2007, National Association for Law Placement, Inc.) and co-author of Tips and Pointers on Drafting a Resume for Legal Services Position (Jan. 2010, NALP Bulletin, Vol. 22, No. 1)
Jessica served as the Assistant Dean for Law Admissions from April 2010 through December 2013 and returned in September 2015 to serve as the Assistant Dean for Law Admissions. 
Jessica is a licensed attorney and is active in several community organizations including the  Lucas County Juvenile Court as a Guardian Ad Litem representing the best interests of abused, neglected, and dependent children.   
---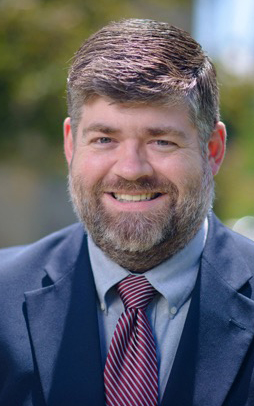 Rick Goheen
Assistant Dean for the LaValley Law Library and Associate Professor of Law
Office: LC 3009
Phone: 419.530.2945
E-Mail: Rick.Goheen@utoledo.edu
Dean Goheen teaches Advanced Legal Research and has been director of the LaValley Law Library since 2007. He served as reference librarian, interim head of information access, and head of reference at the University of Cincinnati from 1995 to 2001. From 2001 to 2007, Dean Goheen was the founding associate director for public services at the University of St. Thomas' Schoenecker Law Library in Minnesota. He served as treasurer of the Ohio Regional Association of Law Libraries from 2009 to 2017, chaired the host committee for ORALL's 2013 annual meeting in Toledo, and is currently ORALL's Vice President and chair of its Education Committee. He becomes president of ORALL in October 2018.
His research interests include family law, juvenile law, and legislative history. He is co-editor of Academic Law Library Job Descriptions for Use with the AALL Salary Survey (published every two years and consulted by law librarians and their employers nationwide) and is working on a history of legal publishing in Ohio from 1795 to the present. Dean Goheen holds a BA from the University of Toledo, a JD from the University of Cincinnati, and an MSLS from the University of Kentucky.
---