College of Law Administration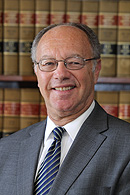 Daniel J. Steinbock
Dean and Harold A. Anderson Professor of Law & Values
Office: LC 2000C
Phone: 419.530.2379
E-Mail: Daniel.Steinbock@utoledo.edu
Dean Steinbock's Faculty Page
Daniel J. Steinbock is Dean and Harold A. Anderson Professor of Law and Values at The University of Toledo College of Law. He has been a member of the faculty since 1985 and has taught Criminal Procedure, Evidence, Administrative Law, Immigration Law, and Trial Practice. He was voted Outstanding Professor by six spring graduating classes. Prior to joining the College of Law, he taught at the State University of New York at Buffalo and Seattle University.
Dean Steinbock received his undergraduate and law degrees from Yale University. Before entering law teaching he worked as a law clerk to U.S. District Judge Constance Baker Motley of the Southern District of New York, as a public defender with the Legal Aid Society in state and federal courts in New York City, and as Associate and Executive Director of Prisoners' Legal Services of New York. Dean Steinbock also served as Education Coordinator in Cambodian refugee camps in Thailand for the International Rescue Committee. He is co-author of Unaccompanied Children: Care and Protection in Wars, Natural Disasters and Refugee Movements (Oxford U. Press), whose recommendations were adopted by United Nations agencies. Dean Steinbock has also written law review articles and book chapters about refugee children, refugee law, search and seizure, identity documentation, and data mining.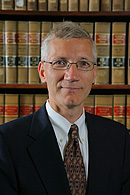 Kenneth Kilbert
Associate Dean for Academic Affairs and Professor of Law
Office: LC 2000E
Phone: 419.530.4107
E-Mail: Kenneth.Kilbert@utoledo.edu
Dean Kilbert's Faculty Page
Dean Kilbert, a graduate of Bethany College (B.A.) and the University of Pittsburgh (J.D.), joined the faculty in 2006. He teaches Environmental Law, Natural Resources Law, Administrative Law, Civil Procedure, and Water Law. He also serves as Director of the Legal Institute of the Great Lakes, a multidisciplinary research center within the College of Law.
Prior to joining the faculty, Dean Kilbert was in private practice for more than 20 years, focusing primarily on environmental litigation. He served as lead counsel in a broad range of environmental cases, including enforcement actions under federal and state statutes, cost recovery actions, citizen suits, toxic tort suits, administrative proceedings, arbitrations, and mediations. Dean Kilbert also taught as an adjunct professor at the University of Pittsburgh School of Law from 2001 to 2006.
Dean Kilbert is a former chair of the Pennsylvania Bar Association's Civil Litigation Section and its Environmental Litigation Committee, and he is co-editor of an American Bar Association environmental litigation newsletter. He served as Executive Editor of the University of Pittsburgh Law Review.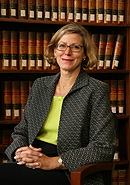 Katherine Raup O'Connell
Assistant Dean of Student Affairs and Legal Writing Professor
Office: LC 2000C
Phone: 419.530.2937 or 419.530.2964
E-Mail: Kate.OConnell@UToledo.Edu
Dean O'Connell's Faculty Page
Katherine Raup O'Connell, joined the College of Law faculty in 2005 and teaches Legal Research, Writing and Appellate Advocacy I & II. Ms. O'Connell is a graduate of Wittenberg University, B.A. English, cum laude, 1979, and The Ohio State University College of Law, J.D., 1984.
Prior to joining the College of Law faculty, Ms. O'Connell practiced law for over 20 years. From 1984 to 1987, she was an associate at Peck, Shaffer & Williams, a law firm specializing in tax-exempt finance. From 1988 to 1991, she was an associate at the Toledo law firm Cooper & Walinski. From 1991 to 2006 she was affiliated with the Toledo law firm Stockwell & Cooperman, as a partner from 1991 to 1997, where she practiced in the areas of real estate, general business and corporate law.
Ms. O'Connell is a member of Council in the Village of Ottawa Hills and chairs its Services & Environment Committee. Since 1997, she has also served on the Ottawa Hills Planning and Zoning Commission.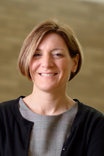 Heather S. Karns
Assistant Dean for Law Career Services and Alumni Affairs
Office: LC 1037
Phone: 419.530.2851
E-Mail: Heather.Karns@utoledo.edu
Heather Karns received her B.A. in psychology from The University of Toledo, her M.Ed. in counseling from Clemson University, and is a Licensed Professional Counselor.
Heather's experience prior to joining The University of Toledo College of Law in the spring of 2003 includes Mental Health and Job Retention Counseling with the South Carolina Department of Vocational Rehabilitation, Supervising Educational Career Services, then advancing to Assistant Director of Recruitment at Clemson University's Michelin Career Center. She also operated a private practice for a short time. Heather now supervises both Career Services and Alumni Affairs for the College of Law in the Office of Professional Development.
Heather is a member of the Toledo Bar Association Diversity Committee, serves as a College Representative on the Board of the Federal Bar Association Northern District of Ohio, and is also involved in the National Association of Legal Professionals (NALP), contributing articles to the Bulletin, presenting and moderating programs at the annual conferences, and serving on committees.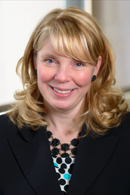 Michelle K. Dyer
Assistant Dean for Law Admissions
Office: LC 1015
Phone: 419.530.7905
E-Mail: Michelle.Dyer@utoledo.edu
Michelle Dyer earned both her B.A. in psychology and M.Ed. in education from The Ohio State University.  She was the chairperson for the North Carolina Central University School of Law Moot Court Board, and received her J.D. from North Carolina Central University School of Law. She is licensed to practice law in the state of West Virginia.
Prior to joining to The University of Toledo College of Law, Michelle was the Executive Director of Student Services for the University of Wyoming College of Law.  Before transitioning into higher education administration, Michelle was a practicing attorney, lead brief writer, and member of the legal training team for a mid-sized law firm located in West Virginia and North Carolina.
Michelle is a member of the Law School Admission Council and the Toledo Women's Bar Association. She also is a member and former Executive Director of Student Services of Delta Theta Phi Law Fraternity, International.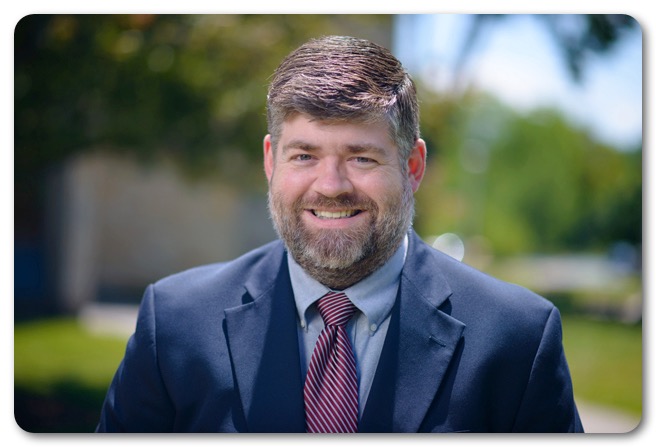 Rick Goheen
Assistant Dean for the LaValley Law Library and Associate Professor
Office: LC 3009
Phone: 419.530.2945
E-Mail: Rick.Goheen@utoledo.edu
Rick Goheen received his B.A. in political science from The University of Toledo in 1991. He was an associate member of the University of Cincinnati Law Review and received his J.D. from UC in 1994, and earned his master's degree in library science from the University of Kentucky in 1998.
After a year of private practice, Professor Goheen returned to the University of Cincinnati's law library where he served as Head of Information Access and then as Head of Reference. While at UC, he had overall responsibility for reference, circulation, interlibrary loan and media services, and was also the primary selector of new books and electronic resources for the library. From 2001 to 2007, Professor Goheen was the founding Associate Director for Public Services at the University of St. Thomas' Schoenecker Law Library in Minnesota, where he taught Advanced Legal Research and the research portions of Lawyering Skills I and II.
Professor Goheen was a member of AALL's Access to Electronic Legal Information Committee from 2004 to 2006, and the AALL Scholarships Committee from 2008 to 2010.  He has also served as Treasurer of the Ohio Regional Association of Law Libraries since 2009, and chaired the host committee for ORALL's 2013 annual meeting in Toledo.
His research interests include family law, juvenile law and legislative history.   While at St. Thomas, Professor Goheen served as the Minnesota state editor for an AALL publication on permanent public access to government information, and wrote the Indiana, Michigan and South Dakota sections of a related AALL survey report on online authentication of state government information.  He is co-editor of Academic Law Library Job Descriptions for Use with the AALL Salary Survey (published every two years and consulted by law librarians nationwide) and is working on a history of legal publishing in Ohio from 1795 to the present.