Our Observatories
The Brooks Observatory
---
Brooks Observatory is operated by the Ritter Planetarium 
and is dedicated to public education. The observatory 
houses a six-inch Brashear refractor under a twelve-foot 
Ash dome. The dome is in the center of a 25- by 50-foot 
observing deck which has an additional four observing 
piers for smaller semi-portable instruments, including 
two 10-inch Schmidt-Cassegrain telescopes. The entire 
facility is located on the roof of McMaster Hall.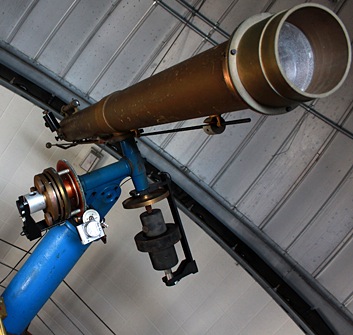 Most Friday evening public planetarium programs
are followed by observing at the Brooks Observatory,
weather permitting. Depending on the sky conditions,
attendance, and astronomical events, the nightly
observing schedule contains one to three objects.
Observed objects have included the Moon, comets,
binary stars, all of the planets in the solar system,
and dozens of nebulae and galaxies. When possible,
we offer spectacular views of the ringed planet Saturn.
Brooks Observatory also holds open houses and special
event observing sessions. These sessions are usually
associated with an astronomical event that has received
wide publicity in the news media, including Jupiter during
its collision with Comet Shoemaker-Levy 9, the spectacular
Comet Hale-Bopp, lunar eclipses, and planetary conjunctions
and oppositions.


The Ritter Observatory
---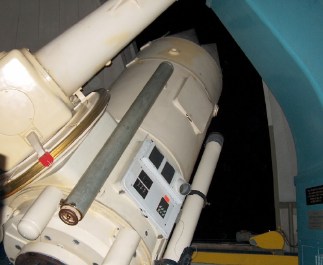 Ritter Observatory was built in 1967 and houses a 1-meter Ritchey-Chretien reflecting telescope. It is the largest optical telescope in Ohio East of the Mississippi. Instrumentation including a low/moderate resolution spectrograph, a high-resolution echelle spectrograph, and two CCD cameras are used in conjunction with the telescope. 
The observatory is used mainly by department faculty, graduate and undergraduate students for research, however, on the first Friday of every month, after the evening planetarium program,  the telescope is open to the public and is available for viewing the sky, weather permitting.