Congratulations, 2020 Graduates
We're proud to celebrate the 190 graduating students from the College of Natural Sciences and Mathematics at The University of Toledo's Spring 2020 Commencement. Congratulations on your achievements and go Rockets!
Celebrate Commencement
Meet Jordan Doore
'20, Bachelor of Science in Environmental Studies
"Nothing has gone as planned for me in my college experience. But I've definitely learned from it. It's been a great experience for me at Toledo. I know that something good can come from anything."
Read More
Meet Jenna Bedrava
'20, Bachelor of Science in Mathematics with Concentration in Statistics; Minor in Public Health
"There are definitely people who do what I want to do working on COVID-19 and that's really interesting. I'm definitely excited to research infectious disease, and, hopefully, I can do that in my master's program. It's something I've been interested in, and this has only increased that."
Read More
Five students on how science and math programs at UToledo have exceeded their expectations.
Departments
We are STEMM
The Tony Quinn We are STEMM Initiative and Fellowship Fund have been established by the University to honor Dr. Quinn and ensure ongoing support of underrepresented graduate students in STEMM disciplines graduate and professional education and mentoring programs. Learn more
Louis Stokes Midwest Center for Excellence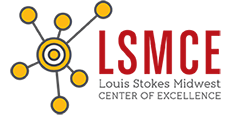 We promote diversity in STEM Education as a partner in the Louis Stokes Midwest Center for Excellence.