College of Natural Sciences and Mathematics 2019 Outstanding Graduating Senior
Nathan Szymanski, who graduated summa cum laude with a BS degrees in Physics and Mathematics, will be starting his graduate studies in at the University of California, Berkley this fall. Nathan was the recipient of a Goldwater scholarship his senior year, and is first author on multiple publications based on his undergraduate research contributions.

UToledo Physicists making significant advances in solar cell materials in collaboration with the U.S. D.o.E.'s National Renewable Energy Lab 
Dr. Yanfa Yan, NSM professor of physics, and members of his team, including Dr. Zhaoning Song (shown above), are making groundbreaking advances in producing higher-efficiency, lower-cost solar cells. Find out more here. Link to the groups recent paper in Science describing the brreakthrough here.

NSM Newsfeed
Five students ON how Science and math programs at UT have exceeded their expectations.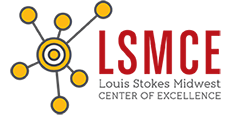 Promoting Diversity in STEM Education as a partner in the Louis Stokes Midwest Center for Excellence.student