Welcome
/pharmacy/
Connect With Us
Resources and Links
Contact Us
Main and Health Science Campuses
Wolfe Hall 1227 (MC)
Phone: 419.530.2010
Frederic and Mary Wolfe Center 155 (HSC)
Phone: 419.383.1904
pharmacy@utoledo.edu
Prospective Students
Welcome to The University of Toledo College of Pharmacy and Pharmaceutical Sciences (CPPS), a premier institution of pharmaceutical education and research. UT gives you more than just a typical university experience, and the College of Pharmacy and Pharmaceutical Sciences prepares you for more than just a job.  At The University of Toledo College of Pharmacy and Pharmaceutical Sciences, students are prepared for success in pharmacy, the pharmaceutical sciences, and pharmacy management. Our programs prepare students for a broad spectrum of careers in research, business, health care and beyond. 
Start your career at the UT College of Pharmacy and Pharmaceutical Sciences!
The University of Toledo College of Pharmacy and Pharmaceutical Sciences will prepare you to improve people's quality of life and reduce the prevalence of disease as a practitioner or researcher. You will get personal attention with all the resources and opportunities of our world-class University. You'll study under caring and experienced faculty, take part in valuable work and research experiences and develop a professional demeanor, and you'll learn in one of the nation's most advanced facilities for pharmacy, chemistry and life sciences. Pharmacy students and faculty serve the public through area hospitals and clinics, service organizations, and various college activities. Realize your potential and exceed your own expectations at The University of Toledo College of Pharmacy & Pharmaceutical Sciences.
Standout features of UT's College of Pharmacy and Pharmaceutical Sciences:
Outstanding test passage rates - Our students have a first-attempt passage rate of over 94% for the post-graduation state board exams for pharmacists.
New facilities - Most of our college is housed in the Frederic and Mary Wolfe Center, which opened in fall 2010 and is a $25-million, LEED-certified building with state-of-the-art classroom and lab spaces.
Required internships and rotations - Our students gain plenty of experience before graduation at area hospitals, pharmacies, care facilities, laboratories and clinics through our internship requirements.
Contingent admission offered - We offer a place in the PharmD and B.S. in Pharmaceutical Sciences programs at the time of admission for high-caliber high school seniors who maintain GPA and academic requirements during their first years of study.
First in Ohio for pharmacy teaching and value - We also rank eighth in the country in these areas.
Our students learn and practice in a real-world, health-care environment - Our college is on the Health Science Campus, which means the UT Medical Center hospitals and clinics are literally next-door, and students from all the health care professions study and practice together. You may not have that experience through other pharmacy programs.
Did you know?
Graduates with degrees in pharmacy and pharmacology are more likely to thrive in these tough economic times. Using median salary, unemployment rates, and potential growth as primary factors, Kiplinger's Personal Finance magazine found that majoring in pharmacy and pharmacology was the best choice for college students, even those who don't wish to pursue post-graduate education. Watch the segment from The Today Show.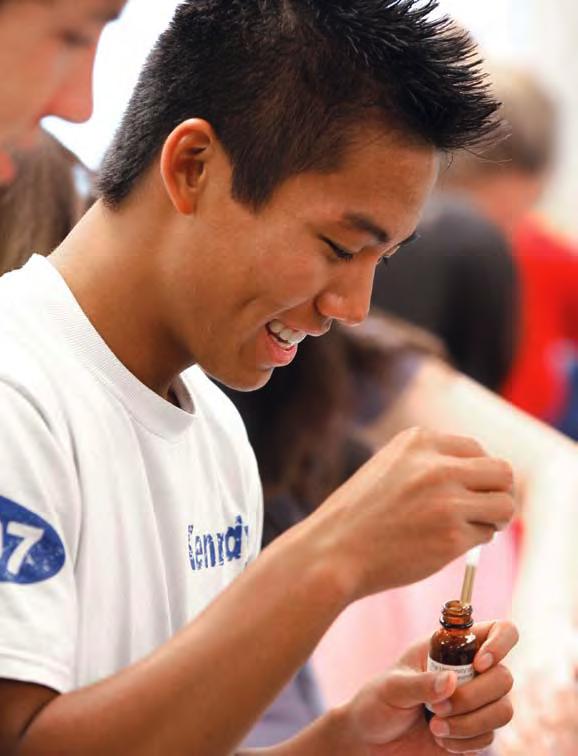 UT offers the best of both worlds - a thriving campus rich in history and tradition combined with some of the most advanced facilities you'll find anywhere. Our educational programs, labs, recreational center and residence halls have received national attention from the Princeton Review, USA Today and The Today Show. Progress and expansion are part of the landscape at UT. Within the past few years, UT has updated and constructed several state-of-the-art facilities to continue offering the best in technology, educational resources and learning facilities.
Explore the majors and options in the College of Pharmacy and Pharmaceutical Sciences, and find out how UT can offer you MORE!
Academic Programs and Residency Programs