Alfred A. Cave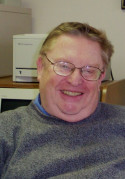 Alfred A. Cave, Professor Emeritus, is a graduate of Linfield College (B.A., magna cum laude) and the University of Florida (M.A., Ph.D.). He was awarded an honorary doctorate (D. Litt) by Salford University in 1990. He has taught at the University of Florida, the City College of New York and the University of Utah.  At Utah, he served as Director of the Honors College and Dean of the College of Humanities.  In 1973, he was appointed the Dean of the College of Arts and Sciences at the University of Toledo and served in that capacity until 1990.
Heis a member of Phi Beta Kappa and has received grants from both the Danforth Foundation and the National Endowment for the Humanities.  In 1967, Dr. Cave received the Distinguished Teaching Award at the University of Utah.  In 1997, he was a recipient of an Outstanding Research Award from the University of Toledo.  Dr. Cave is currently completing a book on Native American revitalization prophets.
Contact Information:
Email:  alfred.cave@utoledo.edu
Publications:
Books
Dr. Cave's extensive publications deal primarily with the ethnohistory of colonial America, but he is also a recognized authority on Jacksonian America.  His books include Jacksonian Democracy and the Historians (1964), American Civilization: A Documentary History (with James L. Clayton, 1966), An American Conservative in the Age of Jackson: The Political and Social Thought of Calvin Colton (1969), The Pequot War (1996), The French and Indian War (2004), Prophets of the Great Spirit (2006), and the forthcoming Fatal Encounters:  The Origins of Genocide and Ethnic Cleansing in Colonial North America.
Articles
DrCave has published articles and reviews in several dozen journals.  His more important recent articles include:  "Genocide in the Americas," in Dan Stone, ed., The Historiography of Genocide (2008), "Indian Shamans and Indian Witches," Essex Institute Historical Collections, "Who Killed John Stone? A Note on the Origins of the Pequot War," William and Mary Quarterly, "Thomas More and the New World," Albion, "The Failure of the Shawnee Prophet's Witch-hunt," Ethnohistory, "Why Was the Sagadahoc Colony Abandoned?: An Evaluation of Evidence," New England Quarterly, and "Tecumseh, the Shawnee Prophet and Tippecanoe: A Case Study in Historical Myth Making, Journal of the Early Republic.  Several of Dr. Cave's articles have been selected for inclusion in anthologies.