Larry D. Wilcox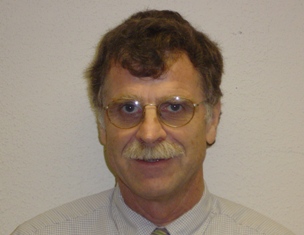 Larry D. Wilcox, Professor Emeritus,
received his Ph.D. in modern European history from the University of Virginia.  Since joining the University of Toledo history faculty in 1968, he has taught courses on modern Europe, the contemporary world, modern Germany, Europe since 1870, the Holocaust, and World War II on film.  His current research focuses on visual representations of WW II and the Holocaust.  His research in various German, British, and American archives has been supported by the University of Toledo, the Holocaust Educational Foundation, and the German Academic Exchange Service.
Hewas a 1985 recipient of the Outstanding Teaching Award at the University of Toledo, where he also served as Chair of the Faculty Senate in 1991-92.  In 2001 he received the Distinguished Service Award from the Ohio Academy of History.
Contact Information:
Office: University Hall 5400-B
Phone:  419-530-2242
Email: larry.wilcox@utoledo.edu
Publications:
Heis the co-editor of a book of essays entitled Germany and Europe in the Era of Two World Wars (1986), which includes his own chapter, "The Nazi Press Before the Third Reich."  Among his most recent publications are "Did the 'Real War' Get Into the Pictures:  An Analysis of World War II Documentary Films," in Thomas. O. Kelly, ed., World War II:  Variants and Visions (1999) and "'Shadows of a Distant Nightmare':  Visualizing the Unimaginable Holocaust in Early Documentary Films," in John Roth and Elisabeth Maxwell, eds., Remembering for the Future 2000:  The Holocaust in the Age of Genocide (2000).  He also served as guest editor of the 2002 issues of the journal Film and History focused on The Holocaust on Film.  His other essays and reviews have appeared in various scholarly journals.  He has been a regular presenter at scholarly conferences, especially those held by the Ohio Academy of History, Siena College on WW II, Holocaust Educational Foundation, and the German Studies Association.