Henry Heffner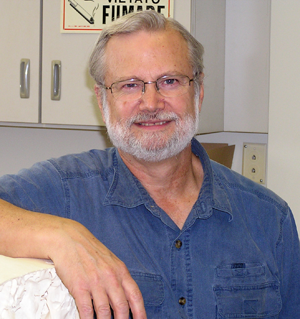 Ph.D., Florida State University, 1973
Professor
Office: UH 5002
Phone: 419-530-2257
Fax: (419) 530-8479
Email: henry.heffner@utoledo.edu
Mailing Address:
Department of Psychology
University of Toledo
2801 West Bancroft St.
Toledo, Ohio 43606-3390
Dr. Heffner will be accepting students for the Fall of 2023.
Dr. Heffner's CV can be viewed here.
Laboratory of Comparative Hearing
Research Interests
Role of auditory cortex
Comparative mammalian hearing
Tinnitus
Ethics of animal research
Selected Publications
Heffner, H. E. & Heffner, R. S. (2018). The Evolution of Mammalian Hearing. In C. Bergevin & S. Puria (Eds.), To the ear and back – Advances in auditory biophysics (pp. 13000-1 to130001-8), AIP Conf. Proced. 1965. Melville NY: American Institute of Physics Publishing.
Heffner, H. E. & Heffner, R. S. (2012). Behavioral tests for tinnitus in animals. In J. J. Eggermont, F.-G. Zheng, A. N. Popper & R. R. Fay (Eds.) Tinnitus. Springer: NY, pp. 21-58.
Heffner, H. E. (2005). The neurobehavioral study of auditory cortex. In P. Heil, R. König, E. Budinger, and H. Scheich (Eds.) Auditory Cortex - Towards a Synthesis of Human and Animal Research. Lawrence Erlbaum Associates: Mahwah NJ, pp. 111-126.
Heffner, H. E. (1999). The symbiotic nature of animal research. Perspectives in Biology and Medicine, 43, 128-139.
Kelly, M. B., & Heffner, H. E. (1988). The role of attention in the elimination of chronic, life-threatening vomiting. Journal of Mental Deficiency, 32, 425-431.