Welcome to the Department of Accounting
The Department of Accounting offers courses in the areas of financial accounting, management accounting, auditing, accounting systems and taxation. Completion of an accounting area of specialization leads to professional careers in public accounting, business and government and begins the preparation for the Certified Public Accountant (CPA), Certified Management Accountant (CMA) and Certified Internal Auditor (CIA) examinations.
The specialization in accounting is designed to enable students to advance more rapidly to positions of responsibility and leadership in their chosen fields. In the state of Ohio, all candidates taking the CPA exam must have completed 150 credit hours. Accounting career fields other than public accounting have not adopted the 150-hour requirement. The department of accounting offers a graduate degree that can be pursued in addition to a bachelor's degree.
AACSB Accreditation
The department of accounting is accredited by the Association to Advance Collegiate Schools of Business, International (AASCB). This prestigious accreditation places our department among the top 2 percent of accounting departments worldwide!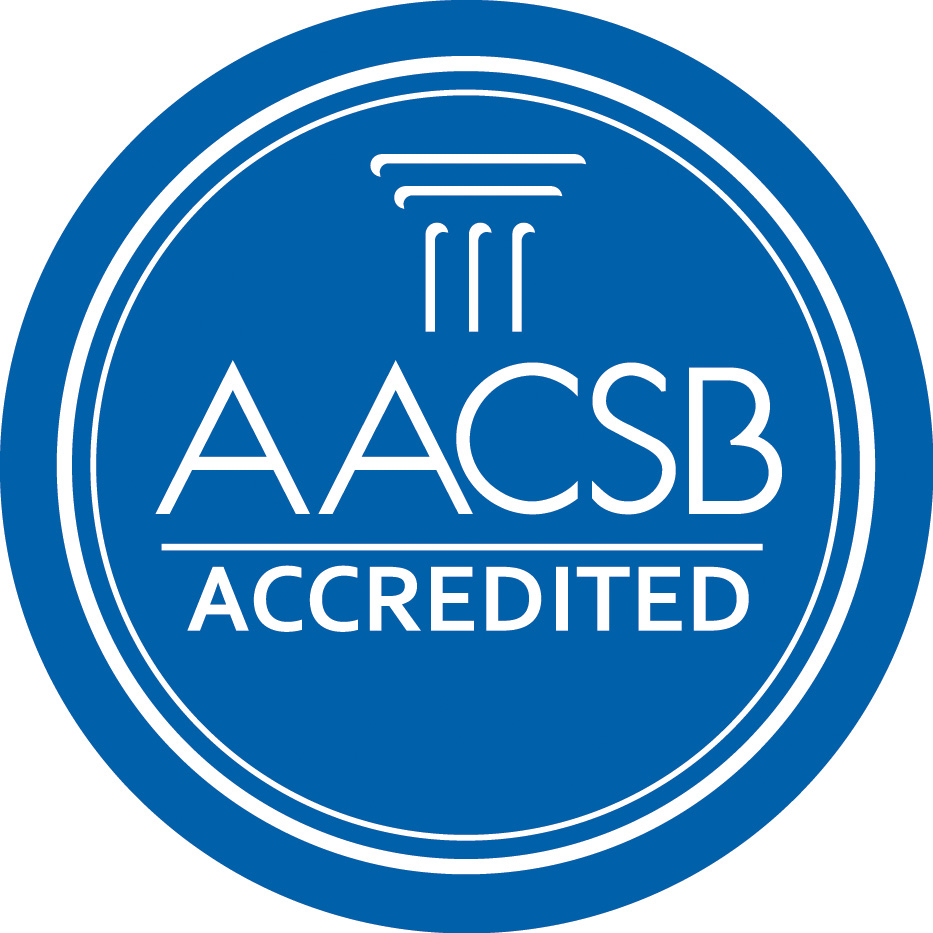 Federation of Schools of Accountancy
The Accounting department is a full member of the Federation of Schools of Accountancy (FSA). The FSA promotes "the development of high quality accredited programs of education for the accounting profession that lead to a graduate degree."

News & Announcements:
UT College of Business and Innovation Department of Accounting earns distinctive AACSB accreditation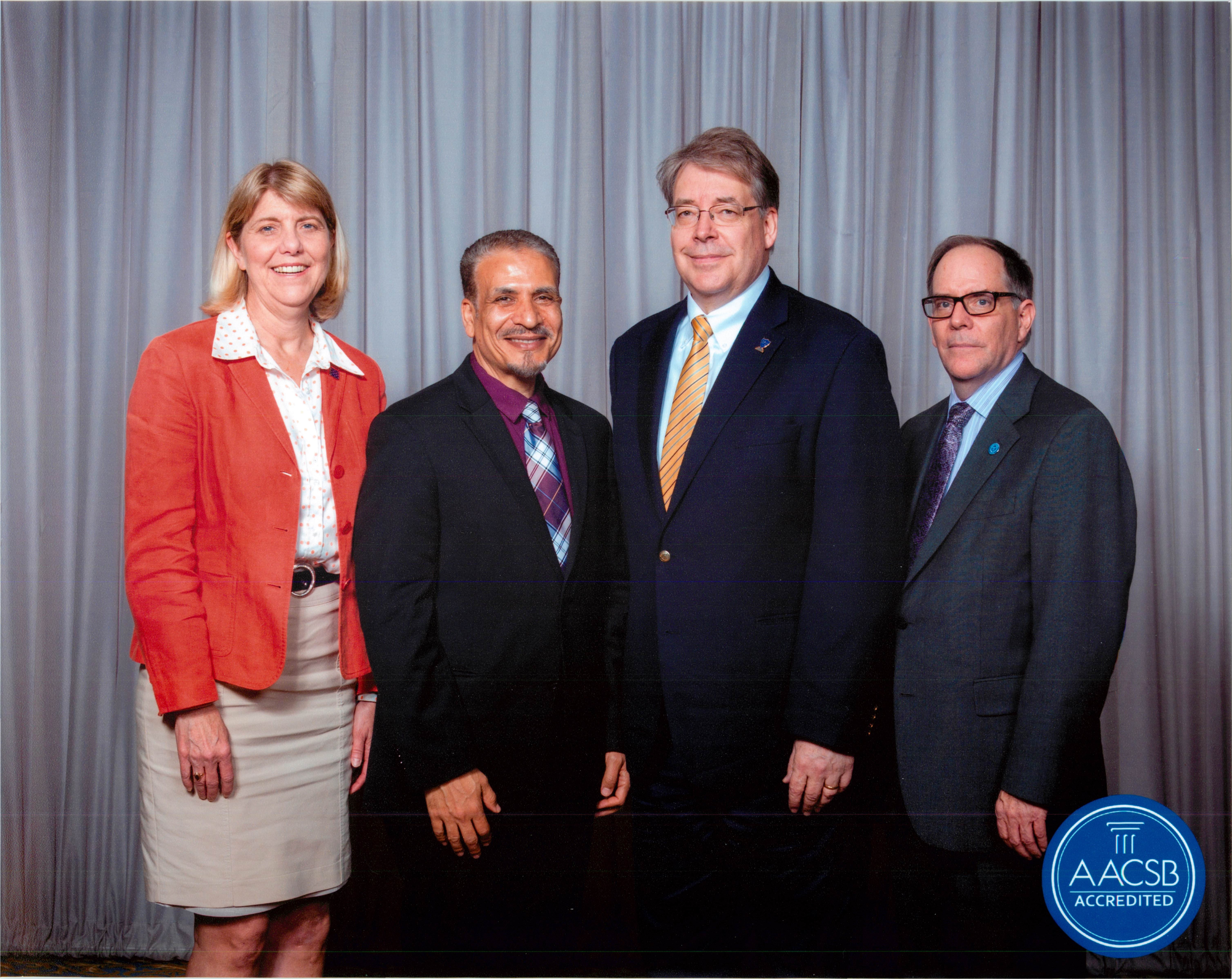 The Accounting Department in The University of Toledo College of Business and Innovation (COBI) has received - - in its first attempt - - a departmental accreditation from the Association to Advance Collegiate Schools of Business (AACSB).  This is a voluntary accreditation obtained by only 1.3% (182 institutions) of accounting programs in the 13,670 business schools around the world.
"It takes a great deal of self-evaluation and determination to earn both accounting and business accreditation, and I commend the University of Toledo for its dedication to management education, as well as its leadership in the community," said Robert D. Reid, executive vice president and chief accreditation officer of AACSB International.
"The AACSB is recognized around the world as the premier accrediting body for business schools and their accounting programs, and the requirements and documentation that must be met are exceptional" noted Dr. Gary Insch, UT COBI Dean. "We take great pride in obtaining a distinction shared by less than 2% of all college accounting departments in the world. As such, I want to emphasize to students and parents that The University of Toledo College of Business and Innovation is the place to study accounting, as well as to remind accounting firms and employers of the remarkable talent they know they will find in our accounting graduates."
"This is both a tremendous achievement and an exceptional recognition for the Department of Accounting in the College of Business and Innovation," noted Dr. Hassan HassabElnaby, Department Chair. "We are proud to pass this rigorous process, which required a significant amount of work from our faculty, staff and students."
The AASCB is an association of educational institutions, businesses and other organizations devoted to the advancement of higher education, and is the premier accrediting agency of collegiate business schools and accounting programs worldwide.
The accounting department strategic review from the AACSB team focused on the delivery of high-quality education, continuous improvement and market relevance.  
"The AACSB accounting accreditation ensures both students and parents that the accounting department is providing a top-quality education. Additionally, it ensures employers across the country that UT COBI accounting department graduates are ready to perform on day one," HassabElnaby said.
Particular strengths of the UT COBI Accounting Department mentioned in the accreditation's report include:
"The faculty is very committed to being educators and to their students."
"The department chair is a committed dynamic leader."
"The members of the Accounting Advisory Board are truly dedicated and concerned about the Department and are willing to serve on Departmental faculty committees."
"The Alan Barry Accounting Lab, funded last year by a donor, is an excellent resource for accounting students."
"The Department has an environment, including faculty, support staff and facilities that indicate that they have an overall high quality environment. Faculty, staff and administration of the Department of Accounting are committed to continuous improvement and their results clearly show that it has been a success, and their strategic plan and faculty illustrates their commitment to continue to move forward."
Reid added, "Dean Insch, Dr. HassabElnaby and the faculty, directors and staff of The University of Toledo are to be commended for their role in earning accreditation in accounting, as well as for maintaining excellence in their overall business programs." 
 accountingtomorrow article at accountingTODAY.com
  "New University of Toledo accounting lab dedicated to '66 grad"
---
 COBI grad student wins statewide accounting manuscript competition