About the Center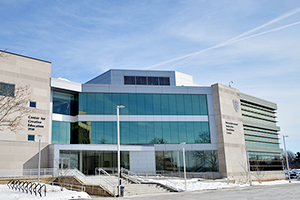 The Ruth M. Hillebrand Clinical Skills Center is located in the Center for Creative Education building, located on UT's Health Science Campus.
The Center began as the Standardized Patient Program in 1991 in response to a need for medical, nursing, and allied health students to have more experience in patient interaction.  The Standardized Patient Program was renamed the Clinical Skills Center in 2002, and then rededicated the Ruth M. Hillebrand Clinical Skills Center in 2005.
The Center provides a facility for the training and assessment of students across a variety of health care disciplines.  The ability of a clinician to develop rapport with a patient, the skill to perform an organized physical examination, and the competency to gather an accurate and concise history are the hallmarks of a successful clinician.  The Center's Standardized Patients assist in teaching and evaluating these skills.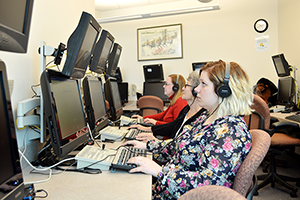 The Center also works in collaboration with the Interprofessional Immersive Simulation Center (IISC) providing the human component to the hybrid simulation (the use of SPs with non- human simulators).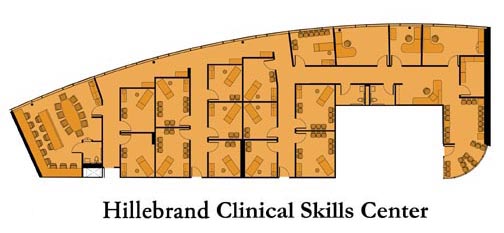 Floor Plan
The 4,500 square foot facility includes:  
Audiovisual system
Integration of technology to enhance student learning
Total electronic assessment
Thirteen examination rooms
Monitoring room for observing thirteen student/patient interactions
Student debriefing room
 "Success in medicine and success in life directly relates to our ability to relate to each other"

Dr. James L. Madera, the chief executive officer and executive vice president of the American Medical Association.