Programs and Events
The Center for International Studies and Programs (CISP) at The University of Toledo helps the UToledo community grow and improve its cultural awareness. Coordinating programs and activities that support the domestic and international pursuit of knowledge, CISP guides Rockets everywhere toward a better understanding of our world.
Programs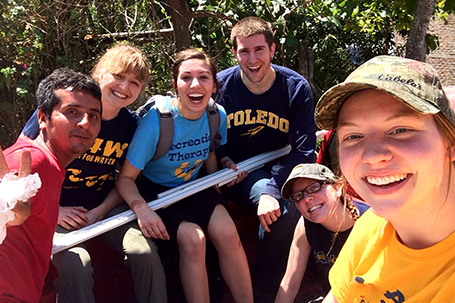 National Student Exchange
National Student Exchange (NSE) provides a unique and affordable opportunity to study and live at one of nearly 200 member universities in the United States, Canada, Guam, Puerto Rico and the U.S. Virgin Islands for a semester or an entire academic year. You'll have the experience of crossing state, regional, provincial and cultural borders to take courses not available on your home campus.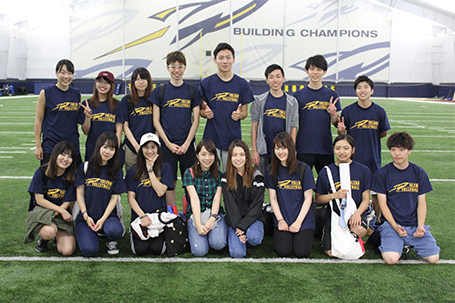 Intensive English Specialty Programs
The Intensive English Specialty Programs are cultural experience programs hosted by the Center for International Studies and Programs. It is developed for international students, educational institutes and companies who seek exposure to American social and academic cultures. Participation in this program will help learners improve their English skills and knowledge in specific fields, make friends with peer students and colleagues from the United States, and enhance their understanding of American social and academic cultures.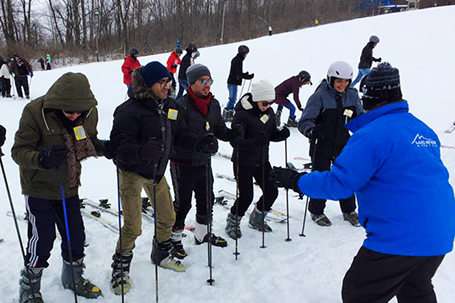 UToledo Explorers
The UToledo Explorers team works to enhance the linguistic and cultural competencies of campus learners and scholars while promoting a culture of lifelong learning by providing opportunities for collaboration and engagement with The University of Toledo's campuses and communities. We encourage the development of global citizenship through innovative programming.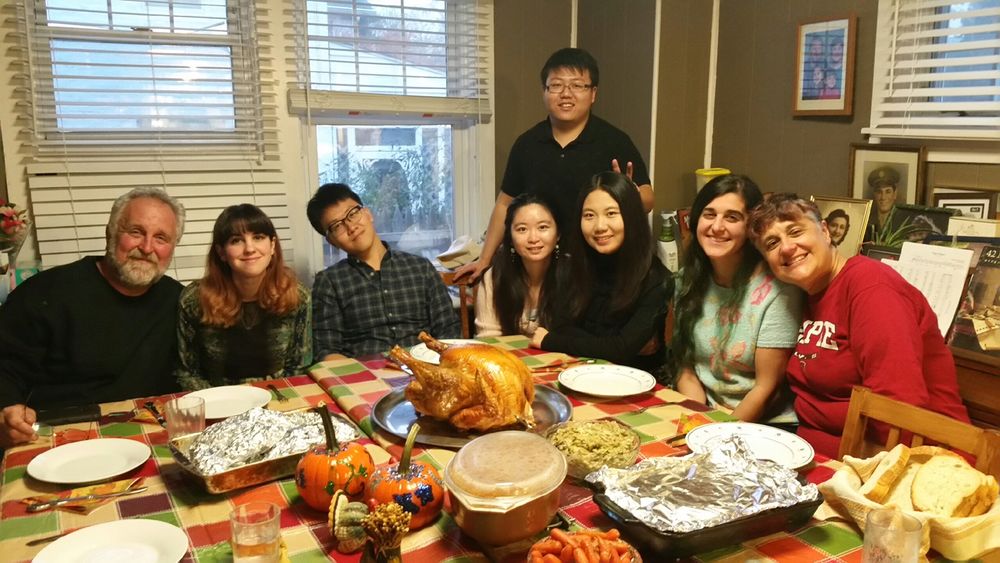 Thanksgiving Dinner Program
The Thanksgiving Dinner Program provides American families an opportunity to host international students for Thanksgiving Dinner and international students an opportunity to experience a true American tradition and to share their own cultures. Everyone is welcomed to take part in this program.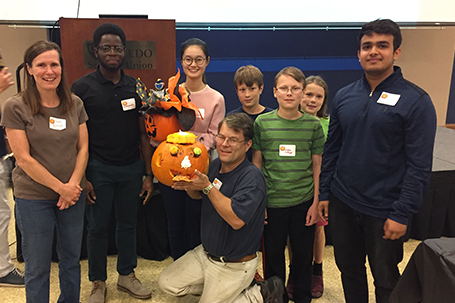 Global Opportunities at The University of Toledo (GO UToledo)
GO UToledo offers programs and activities to help international students learn about local community, culture and customs. These programs also allow Americans to learn more about the rich and unique cultures of international students.
Events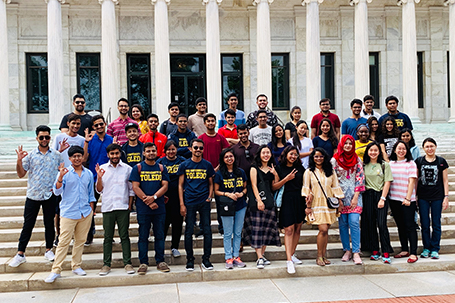 International Welcome Week
The International Welcome Week helps new international students settle down when they first arrive at the University. This includes assistance in finding housing, opening bank accounts and getting familiar with the campus resources.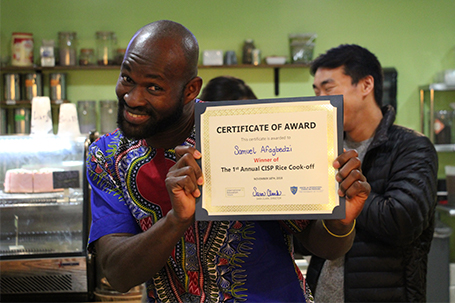 International Education Week
International Education Week (IEW) is an opportunity to celebrate the benefits of international education. This joint initiative of the U.S. Department of State and the U.S. Department of Education is part of the efforts to promote programs that prepare Americans for a global environment and attract future leaders from abroad to study, learn and exchange experiences in the United States.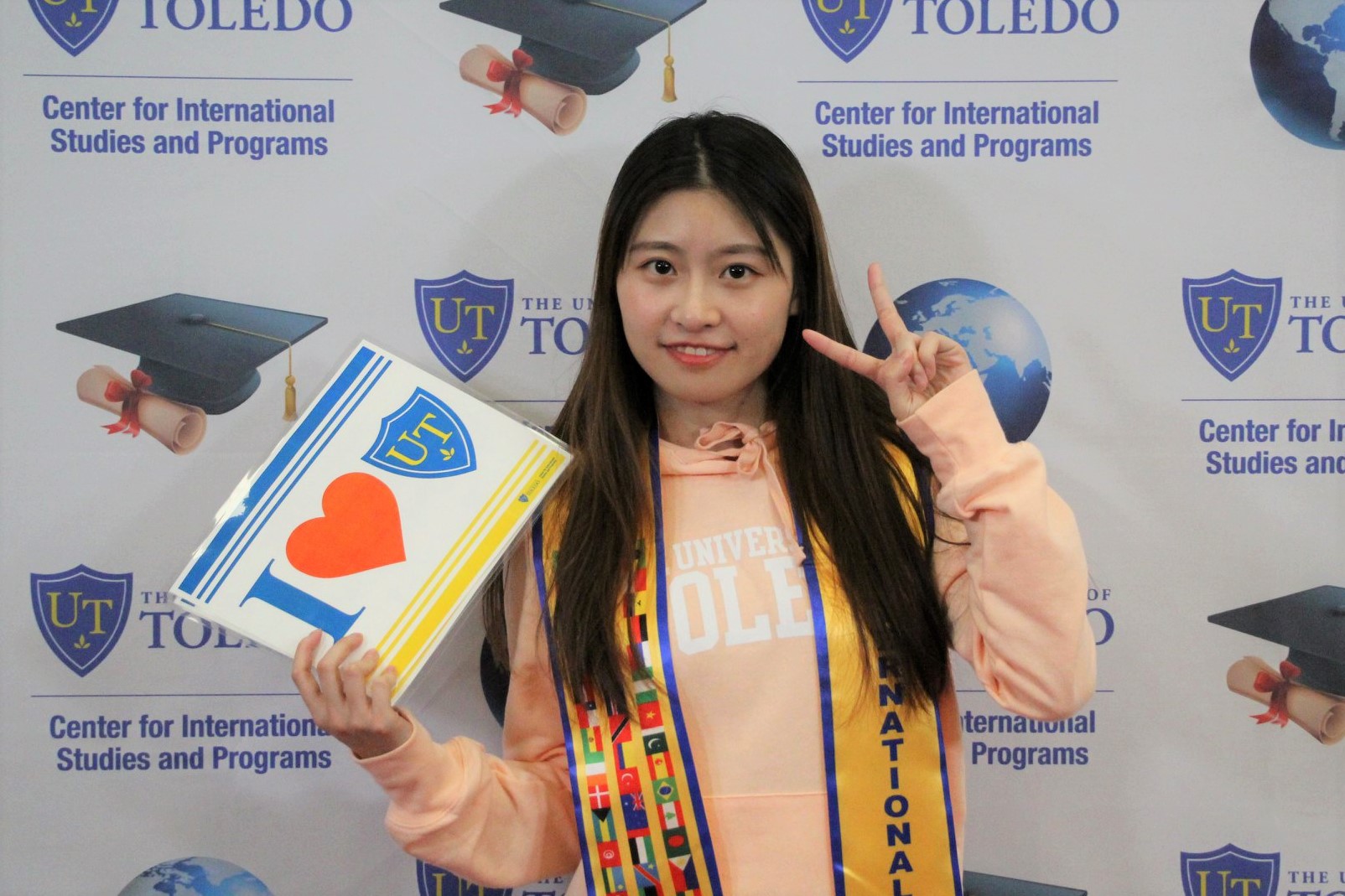 International Graduation 
International Graduation is an opportunity to celebrate the accomplishments that international students made during their journey here at UToledo. This is the last event they will attend as an UToledo Rocket. Students will also receive an international stole specifically designed for them to wear during the graduation ceremony.