Thanksgiving Holiday Host Program
 The Center for International Studies and Programs is inviting current University of Toledo international students and scholars who would like to be hosted by an American Family for the Thanksgiving holiday.
Thanksgiving Day is on Thursday, November 22, 2018.  Many families will host a dinner on this day; however, some families may celebrate on another day. For example, a student guest may be invited to a celebration during the Saturday following the official Thanksgiving holiday. 
REGISTER BELOW BY NOVEMBER 16th.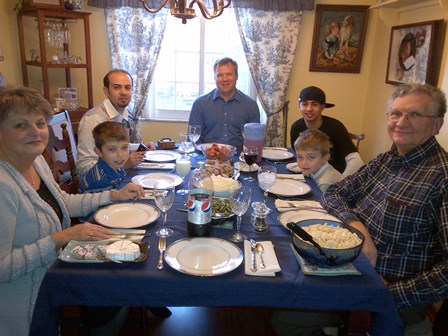 If you are a international student, faculty, staff, or scholar, and you would like to join an American family for this holiday celebration complete the International Guest ApplicatiOnApplication  is closed.
After you have been matched with an American family, your family will contact you to provide details for Thanksgiving.
NOTE: Signing up for a Thanksgiving host does not necessarily guarantee you a host family. Student-Host matches will be made on a first-come, first-served basis.
If you are an American family, and you would like to host an international student for Thanksgiving holiday celebration complete the American Host Family Thanksgiving Application. 
Check out the web resource below to learn about Thanksgiving history and traditions:
Wikipedia Thanksgiving History
Questions?   Contact Lydia Sims at utexplorers@UToledo.Edu