Reporting COVID-19
The University of Toledo is committed to being transparent about the prevalence of COVID-19 within our campus community. We began collecting data when classes started on Aug. 17 and will be sharing updated data weekly on our dashboard.
We are working closely with the Toledo-Lucas County Health Department to identify COVID-19 cases among students, faculty and staff. We are testing all symptomatic faculty, staff and students through UTMC. We also are conducting voluntary surveillance testing of the campus community. Having a clearer picture of the prevalence of the virus will help us provide appropriate resources and take precautions to keep campus safe.
UToledo encourages self-reporting of positive COVID-19 cases and participation in contact tracing efforts to help keep campus safe and open.
If you are experiencing COVID-19 symptoms, call 419.383.4545 for an appointment to be tested. While waiting on test results, the CDC recommends individuals experiencing COVID-19 symptoms stay home and monitor their health.
Last Updated Oct. 13, 2020, 11:30 a.m.
---
UToledo Community
Cases reported Oct. 5 to Oct. 11
New Positive Cases: 25
Off-campus: 2
On-campus: 21
Not reported: 2
Sources:
On-campus asymptomatic tests: 4
Positivity rate: 1.5%
Residential students in self-isolation on campus: 4
Current occupancy in on-campus isolation housing: 2.8%
On-campus symptomatic tests: 4
External reports: 17
Total positive cases includes results from symptomatic tests conducted by UTMC on behalf of the University, asymptomatic voluntary surveillance testing conducted through a partnership with Azova and external reports of self-reported cases and cases reported to the University by public health officials.
UToledo will provide weekly updates of positive cases on campus.
Cleaning and Disinfectant Supplies
Green = 30-day supply on hand or expect delivery within 30 days
Orange = Less than 30-day supply on hand, no expected delivery within 30 days
Yellow = Limited supply on hand, no pending delivery (external supply shortages)
Enhanced Cleaning
Common Spaces and
High-Touch Areas
Green = 98-100% of buildings meeting enhanced cleaning requirements
Orange = 90-97% of buildings meeting enhanced cleaning requirements
Yellow = Less than 90% of buildings meeting enhanced cleaning requirements
Positive Case History
| Date | Total New Positive Cases | On-campus Symptomatic Tests | On-campus Asymptomatic Tests | External Reports |
| --- | --- | --- | --- | --- |
| Oct. 5–11 | 25 | 4 | 4 (1.5%) | 17 |
| Sept. 28 – Oct. 4 | 27 | 3 | 11 (3%) | 13 |
| Sept. 21–27 | 28 | 3 | 6 (2.1%) | 19 |
| Sept. 14–20 | 46 | 19 | 2 (0.4%) | 25 |
| Sept. 7–13 | 38 | 8 | 4 (1.4%) | 26 |
| Aug. 31 – Sept. 6 | 96 | 28 | 4 | 64 |
| Aug. 24–30 | 61 | 31 | 2 | 28 |
| Aug. 17–23 | 61 | 31 | 6 | 24 |
Latest Information
Last Updated Oct. 20, 2020, 11:00 a.m.
Interim President Postel Thanks Campus Community for Continued Diligence
Dear Rockets,
As we enter our 10th week of the fall semester I want to take a moment to thank you all for your continued diligence in protecting our campus community from the spread of coronavirus. Because of your attention to the Rocket Prevention Principles, we've successfully kept campus positivity rates well below the local and statewide averages. Thank you!
We must continue our commitment to keeping our campus community safe. As we've seen in recent reports, much of the country — including the state of Ohio — is experiencing another wave of COVID-19 positive cases. It is critical that you wear a face covering while on campus, maintain at least 6 feet of distance from others and wash your hands regularly. If you aren't feeling well, please stay away from others.
With the flu season quickly approaching, it is more important than ever to get an annual influenza vaccine. As a reminder, UToledo is still offering flu vaccines for students, faculty and staff on both campuses. You are encouraged to register in advance at influenza.utoledo.edu.
Main Campus:
Tomorrow, Oct. 21 — Health and Human Services Building Lobby, 8 a.m. to 4 p.m.
Wednesday, Oct. 28 — Savage Arena outside Rocky's Locker, 7 a.m. to 4 p.m.
Health Science Campus:
Tomorrow, Oct. 21 — Mulford Library Annex 245, 7:15 a.m. to 3 p.m.
Thursday, Oct. 22 — Mulford Library Annex 245, 11:15 a.m. to 7 p.m.
Your health is a top priority. Before Thanksgiving break, we're working to partner with the Toledo-Lucas County Health Department to offer additional asymptomatic COVID-19 testing to members of our campus community. More details will be available in early November.
It is because of your individual and collective actions that we've been able to successfully navigate this pandemic to date and maintain on-campus learning. We must all stay focused on protecting our campus community. Keep up the great work!
Sincerely,
Gregory Postel, M.D.
Interim President
UToledo's COVID-19 Response
Face Coverings Required: All employees and students are required to wear cloth face coverings while on campus, except while alone in an enclosed space with floor-to-ceiling walls with the door closed, eating or outside practicing social distancing.
Social Distancing Enforced: While on campus, all individuals should keep at least 6 feet from others. Signage in common areas serves as a reminder and guide for everyone to keep proper distance.
COVID-19 Testing Available: UToledo is conducting surveillance testing for COVID-19 throughout the fall semester. Participation among those studying, working and living on campus, while not required, is highly encouraged. Asymptomatic faculty and staff may also request a test by completing a webform. Rapid COVID-19 testing also is available for all symptomatic individuals through UTMC on Health Science Campus and Main Campus. Call 419.383.4545 for an appointment.
If You Test Positive: Follow the CDC guidance on self-isolation and symptom monitoring. Individuals can return to campus only after 10 days have passed since symptoms first appeared, they have an improvement of respiratory symptoms such as cough or shortness of breath, and they have gone 24 hours without a fever of 100 degrees Fahrenheit or greater without the use of fever-reducing medications. UToledo encourages self-reporting of positive COVID-19 cases.
Resources for Students: Students who test positive for COVID-19, or who are notified of a confirmed exposure, should contact the Division of Student Affairs on-call representative at 419.343.9946 or by email. UToledo will provide alternative housing and food delivery services for residential students to protect the health and safety of all students. All academic materials will be accessible remotely.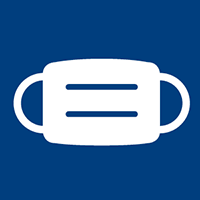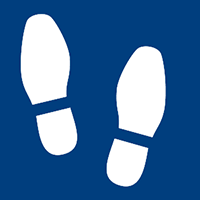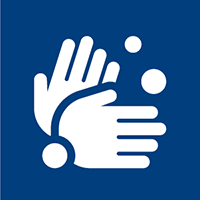 UToledo Expertise
What to Do If You Have Symptoms of COVID-19
Dr. Jennifer Hanrahan
UTMC Chief of Infectious Diseases
---
Media seeking experts on this topic or updates on The University of Toledo's response should contact Tyrel Linkhorn, PIO, at 419.530.5549 or tyrel.linkhorn@utoledo.edu
See More UToledo Expertise
Questions?
Let's talk. We're here to help.