About AHEC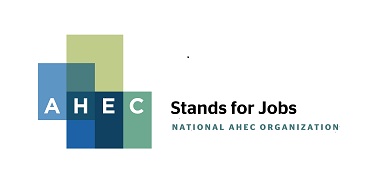 Three regional centers are associated with UToledo's program. They are: 
Approximately 250 regional doctors serve as preceptors for UToledo students and all of these physicians have volunteer faculty appointments at UToledo. Many of the preceptors are UToledo graduates who completed AHEC clerkships.

Through these doctors, UToledo students gain office practice, ambulatory and hospital clinical experience throughout northwest Ohio. Many hospitals provide free housing and reduced cost meals for AHEC students.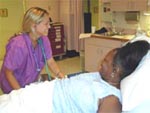 The regional centers work with schools, health departments and organizations to address specific health care concerns of the communities.

Each regional center is supported by an advisory board composed of community leaders which addresses the health care needs of the local residents.

Zepf Center in Toledo serves as our Metro AHEC Program.

Back to Top
To graduate from The University of Toledo College of Medicine and Life Sciences, medical students must complete eight weeks of an
AHEC clinical clerkship
. AHEC rotations are available in both the required third year clerkships, as well as third and fourth year elective clerkships.
Nursing and allied health students also receive clinical training through AHEC in regional settings. Nursing students receive their RN/B.S.N. degrees through this program. AHEC training helps allied health students prepare for careers as occupational and physical therapists, physician assistants and family nurse practitioners.
Back to Top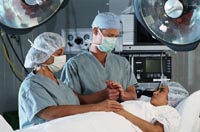 The centers develop health education programs for UToledo's medical students and local health care professionals, school children and citizens. Each center offers a variety of programs in health care career education, community health education, continuing medical education, clinical education and health manpower. 
Library Access and Resources

Though the Internet, The University of Toledo Mulford Health Science Library connects rural health care providers from the three AHEC centers with the latest in medical information in online books, articles, and other resources, making it easier for our preceptors to stay up-to-date on the latest developments in health care without leaving their offices.
AHEC is funded by a line item appropriation in the state's budget. Additional support is provided by other state and local grants and the federal government. The AHEC centers (BAHEC, LAHEC, and SAHEC) are supported by a variety of in-kind and fund raising contributions from the local communities.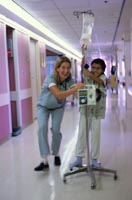 Impact for 2020-2021:
301 clinical rotations were provided for medical students in third-year required clerkships in primary care and a variety of third- and fourth-year electives.
205 volunteer physicians precepted students at 95 clinical training sites, including but not limited to federally qualified health centers, critical access and community hospitals, local health departments and community private practices.
313 allied health professionals, nurses and doctors participated in 23 continuing education programs.