Faculty Services
We provide leading-edge technologies and innovative pedagogies to instructors in the creation of engaging and effective learning environments where learners can succeed. UToledo Online provides services and training to all faculty and staff in the following areas:
Using a team-based approach, our staff also assists faculty in many areas of online and blended learning course design and development.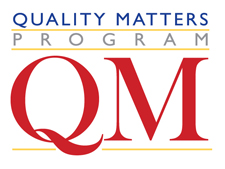 If you have any questions feel free to contact us at utlv@utoledo.edu or 419.530.8835.
Instructor Proctor Form Workshop Information Request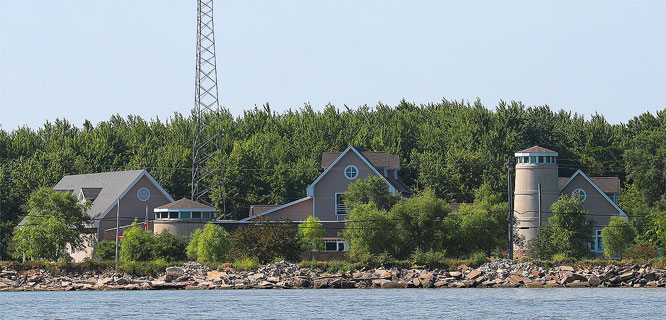 ---
Online Surveys
ADMINISTERING YOUR INSTRUMENT
We are equipped to provide students the opportunity to evaluate courses online and honored to assist you in your efforts to accomplish this. All courses taught at The University of Toledo — online or face to face — should provide students an opportunity to evaluate their courses. 
Instructors or department chairs are advised to contact the help desk (419.530.8835) early in the semester to ensure their survey is available to students as planned.
UToledo Online supports two methods for survey deployment:
Also on this page:
---
In-course Surveys
Online in-course surveys are similar to a Blackboard test or exam and when deployed the survey also creates a grade center column. This column can be hidden from the instructor view ensuring the anonymity of students. The department, instructor or the help desk can deploy the survey each term.
We recommend downloading the survey results after the final grades are submitted. The entire process can be managed by the instructor or TA.
The survey results remain in the course for download at any time unless the survey is deleted or the grade center is cleared.
Please note:  help desk can not automatically deploy surveys. Requests need to be made each term. Please do so early in the term. The normal response period is the last two weeks of the term, excluding exam week.
Instructions
After the response period ends
Downloading in-course evaluation results, which are accessed through the grade center
If you do not find the survey in the grade center, please do the following so that you can see the column:
Instructions – go directly to step 3 but instead of "hiding" you want to "show." If you do not find a survey here, you did not release one for this term.
---
Enterprise Surveys
Blackboard Enterprise Survey tool is relatively automated and has been highly successful.  It exists independent of the grade center and the survey results remain in the course for you to download at any time. Raw data is always available on request from the help desk. 
Please request surveys for a new term as early as possible after the start of the term, especially if using Enterprise Survey for the first time. Even if you've been using Enterprise Surveys for some time, you still need to submit a new request each term.
About Blackboard's Enterprise Survey 
(step-by-step guides with screen previews)
A survey button becomes visible to students (in the upper right corner of their Bb course) about two weeks before the end of the term.
A link to the survey can also be sent to their rockets email.
Reminder emails to those who haven't responded can be customized to meet your needs, and be repeated on a schedule. 
The process is secure and completely anonymous. All data are collected and stored separately from the course. Blackboard confirms the unique identity of each student to the course, and applies a unique identifier and date/time stamp on receipt of the survey —
the student must either be in the course, or
the student must be using their Rockets email at the time they take and submit the survey

instructors will not see a survey or link in the course,

and will not receive an email
survey results are accessed via a link in the course site, after the registrar's grade due date; this link is never removed from the course
---
Enterprise Survey has proved beneficial for programs and departments. Response rates are generally upwards of 50% when compared to in-course online surveys. Grouped or comparative data is available to chairs and program directors on request. 
We recommend making your survey open and available during the last two weeks of the term excluding exam week. We advise waiting to download/generate the survey results until after final the grades are submitted. Please refer to the guides at the bottom of this page. Contact your help desk, 419.530.8835, for assistance.
Please note: chairs and directors need to request surveys each term. Please specify the survey response period, courses, and date the results should be released to faculty.
---
 Optional Instruments
1. Online Course Design Evaluation*  
This PDF version is only intended for preview. Instructions for deploying this evaluation are included below.
This instrument focuses on the design of online courses, not the performance of the course instructor.
Students will use the scale from 1 (Strongly Disagree) to 4 (Strongly Agree) to make their evaluations.
If an item is not applicable, students may leave that response blank.
Students have the option to leave additional comments for each question.
Student responses to this evaluation are anonymous; no identifying information will be attached to their answers.
If you would like to have this evaluation sent to your students, please send a request to utlv@utoledo.edu. This evaluation is deployed using the Enterprise Survey tool in Blackboard. Students will see an option to take the evaluation from inside of the Blackboard course site and will also receive an email with a direct link to take the evaluation.
*Please note that if you applied for course development funds from UToledo Online, the design evaluation will be administered when it is offered the first time. 
---
2. Online Teaching Evaluation 
(PDF) for your review not for upload to Blackboard, please request a .zip file for upload to Bb. 
This instrument was designed to evaluate the teaching effectiveness of the instructor.
Students will use the scale from 1 (Strongly disagree) to 5 (Strongly agree) to make their evaluations.
If an item is not applicable, students will leave that response blank.
Student responses to this evaluation are anonymous; no identifying information will attach to their answers. 
---
top of page
---
Guides and Documentation
Below are some links to documentation related to course evaluations.
Importing a Test, Survey, or Pool Using a .zip package.
Sorting and Filtering Data in Excel
Importing and Publishing a Test or Survey using Respondus
Setting Up Test and Survey Settings Using Respondus
Accessing Enterprise Survey Results
---