Healthcare Administration Program
UTMC Prepared Senior for Healthcare Administration Role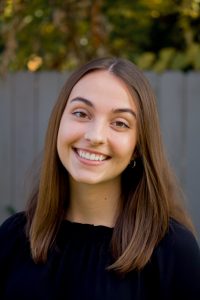 MacKenzie Beyer began college certain of one thing about her future. She would be helping others.
It wasn't until her sophomore year at The University of Toledo — when she learned about healthcare administration as a major — that her advisor added clarity to Beyer's certainty.
"I knew after talking with my advisor that this was what I really could see myself doing," said Beyer, a 22-year-old senior graduating in December. "Discovering this opportunity was a huge piece of the puzzle for my professional and career goals."  Read More
Students who participate in the Healthcare Administration Student Chapter Meetings have the opportunity to meet with professional community members, build network connections and gain valuable knowledge of the healthcare profession.
PROGRAM OVERVIEW
The Healthcare Administration Program at UToledo provides students with the knowledge and skills to manage as a healthcare professional. Students learn how to manage in health care organizations, how to deal with personnel, and how to interpret and comply with laws that affect healthcare providers, administrators and organizations. Course work in organizational, information systems and financial management are combined with human relations and healthcare issues to provide the student with a comprehensive set of skills for advancing in the profession of healthcare administration.
The healthcare field is a growing and expanding profession. It is likely that there will continue to be a demand and promising career opportunities for knowledgeable, skilled professionals in a variety of healthcare settings. Graduates prepare themselves for administrative positions in hospitals, long term care, and outpatient facilities, physician offices, mental health organizations, insurance companies, public health agencies, and other types of health organizations. Our program also prepares students who wish to seek a Master's degree at some point in their career, often a requirement for those eventually seeking senior healthcare executive positions.


HEALTHCARE ADMINISTRATION – PROGRAM CHOICES
Students interested in healthcare administration can complete the program 100% online in addition to face-to-face and have the following choices to consider, depending on their interests and backgrounds:
Four-Year Program
Students can enroll in this program in their freshman year or transfer in at a later time. Upon completion of the program, the student receives the Bachelor of Science Degree in Healthcare Administration and a General Minor in Business (see curriculum).
2 + 2 Year Program
Students who enroll in the 2 + 2 year program must have an associate's degree in a health related field. Students who select this program are often already gainfully employed in the healthcare field (nurses, respiratory therapists, etc.). They wish to further their education to better prepare themselves for administrative positions. Upon completion of the program, the student receives the Bachelor of Science Degree in Healthcare Administration (see curriculum). If the student also enrolls in specific elective business courses, he/she can also concurrently earn a General Minor in Business (see curriculum).
It is possible to complete the "2 + 2 Years Program" entirely online depending upon scheduling of classes.
Select one of the health care administration program choices that best meets your particular interest and background.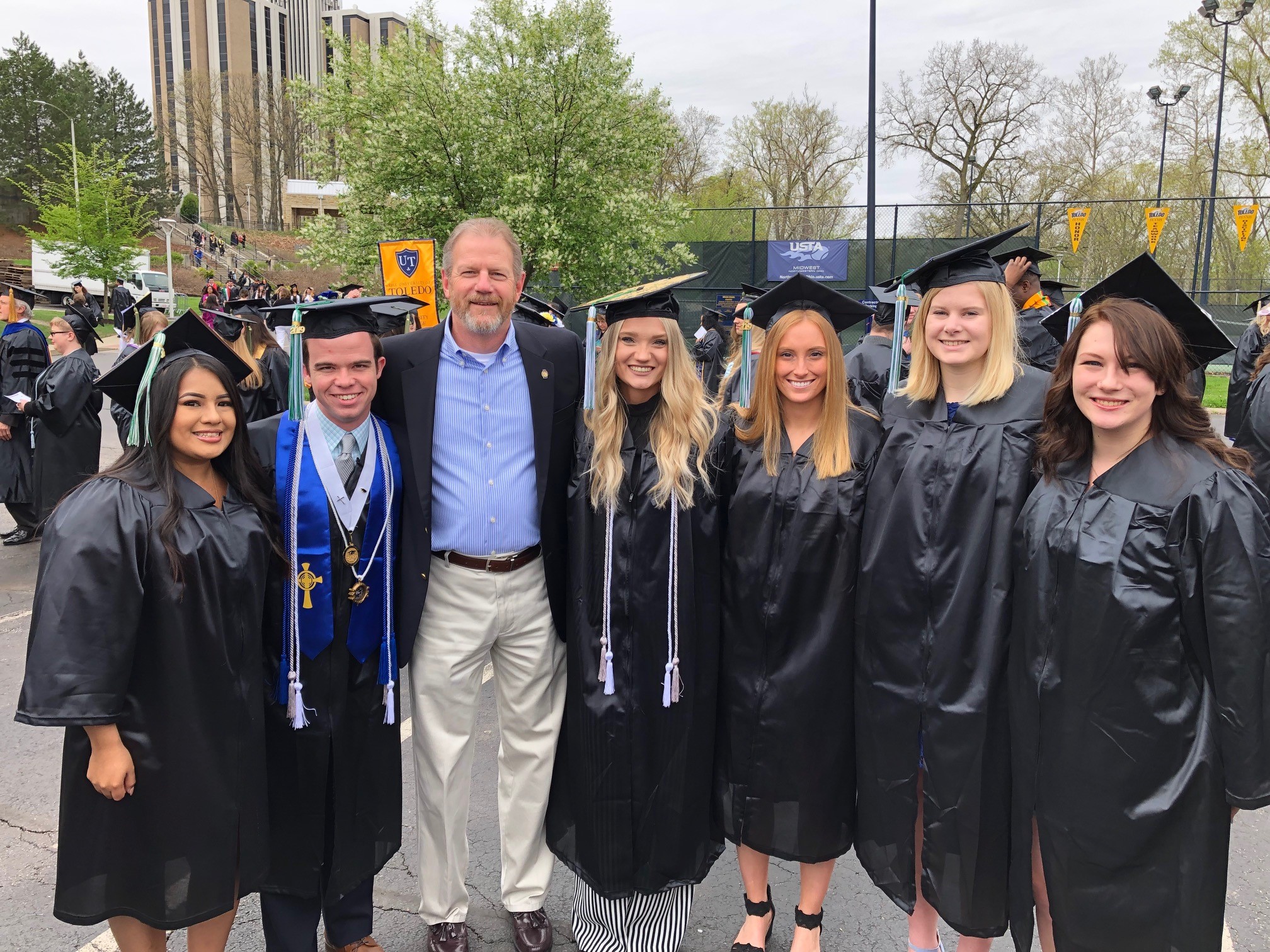 Mr. Kip Miller, Lecturer, celebrating the graduation of several HCAR students.