Respiratory Care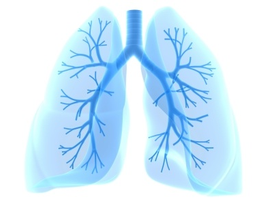 Take a deep breath. Now relax.

If that was easy for you, be grateful.
There are people for whom a simple breath is, well, not so simple. 

That's where respiratory therapists come in.


Respiratory care Overview
Respiratory Care is an allied health specialty.  Respiratory care practitioners assist physicians with the treatment, management, control, diagnostic evaluation and care of patients with deficiencies and abnormalities associated with the cardiopulmonary system.


The respiratory therapist sees a diverse group of patients ranging from newborn and pediatric patients to adults and the elderly.  Disease states or conditions often requiring respiratory care include asthma, emphysema, chronic obstructive lung disease, pneumonia, cystic fibrosis, infant respiratory distress syndrome, and conditions brought on by shock, trauma or post-operative surgical complications.


Respiratory therapists are also involved in many specialty areas in the hospital such as newborn labor and delivery, neonatal and pediatric intensive care units, pulmonary function and sleep study laboratories, and adult intensive care units.  The respiratory therapist with a baccalaureate degree is prepared to deliver respiratory care in the hospital, home, and alternate care settings.



The program goals are:

To prepare graduates with demonstrated competence in the cognitive (knowledge), psychomotor (skills), and affective (behavior) learning domains of respiratory care practice as performed by registered respiratory therapists (RRTs).


To prepare leaders in the field of respiratory care by including curricular content with objectives related to the acquisition of skills in one or more of the following: management, education, research, and advanced clinical practice (which may include an area of clinical specialization).



The University of Toledo's Respiratory Care Program is a recipient of the Ohio Board of Regent's prestigious Program Excellence Award.  Our full-time faculty are Registered Respiratory Therapists with advanced degrees and extensive clinical training and experience. Our clinical faculty are all Registered Respiratory Therapists, and our laboratory facilities rank among the most comprehensive in the nation. 


For students in the program, there are some expenses above tuition and fees that the student will be responsible for. These include, but are not limited to, the following:  

~$1,000 for textbooks
~$350 for supplies including program embroidered scrubs, white lab coat, stethoscope, personal protective equipment, watch with a secondhand, etc. 
$61.70 (may vary) for Criminal Background check
$40 for Basic Life Support (BLS) certification
$150 for Trajecsys software subscription
$50 AARC student membership
Varying costs associated with medical clearance to attend clinical sites (bloodwork for titer levels, vaccinations, drug testing, annual PPD, etc.)


The University of Toledo Respiratory Care Program (Program #200178) is nationally accredited by the Commission on Accreditation for Respiratory Care (CoARC) which can be contacted by mail at

264 Precision Blvd., Telford, TN 37690

, by phone at 817.283.2835 or on line at 

http://www.coarc.com

.  CoARC accredits respiratory therapy education programs in the United States. To achieve this end, it utilizes an 'outcomes based' process. Programmatic outcomes are performance indicators that reflect the extent to which the educational goals of the program are achieved and by which program effectiveness is documented. For additional information comparing the student outcomes for the UT program with those from all other accredited programs in the country go to https://coarc.com/students/programmatic-outcomes-data/. 


The University of Toledo's Respiratory Care Program leads to licensure as a respiratory therapist, and satisfies the academic requirements for those credentials set forth by the State of Ohio. Requirements for licensure eligibility vary from state to state. 

Please reference the 

Professional Licensure Information page

 for state details. 

For students who wish to practice in a state other than Ohio, please e-mail the program director/advisor, Nicole McKenzie, Ph.D., RRT or call 419-530-4515 to discuss requirements to practice in that state.