Dean's Message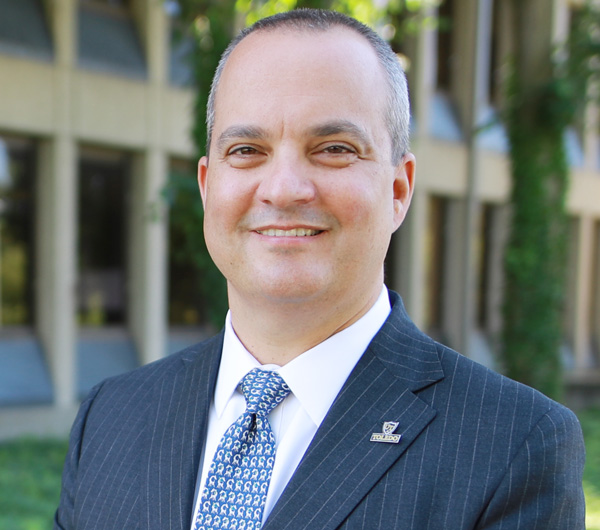 Dear Alumni and Friends:
The last several months have been the most challenging of my professional career. The pandemic's impact on every facet of our lives is unprecedented in our lifetimes. In the midst of this public health crisis, the death of George Floyd and other events have brought attention to — and led to — calls to action on issues of race and criminal justice that lie at the heart of what we do at the College of Law. I assure you that the College of Law will continue to support our students and graduates, and we will be leaders in the fight for social justice.
As the pandemic began to unfold in early spring, the college took early measures to move coursework online and create supportive, remote working and learning environments. In addition, faculty and staff stepped up to do everything possible to support our students through this difficult time. Among other things, we held virtual classes and student meetings, live alumni panels on COVID-related issues, student town halls, and a virtual Commencement. As we prepare for the fall semester to begin in just a few weeks, circumstances are changing so fast that we are planning for multiple scenarios. Many of our courses will be offered online, but we are still hoping to provide students with some in-person classes. The safety of our students, faculty, and staff is our number one priority. I hope to share more with you soon.
Another significant development over the last several months has been the massive public response to racial inequality and injustice following the killing of George Floyd. The faculty and staff at the College of Law recognize the college's responsibility to advocate for and facilitate change. We are in conversations with our student leaders, faculty, and staff about the best way to move forward. I hope to share those plans with alumni and friends of the college soon.
Throughout these sad and disheartening events, the College of Law has remained committed to the personalized support and education we provide to our students. It is one of the hallmarks of our law school. At this time, scholarship dollars are more important than ever. We have students who need help with tuition but also with unexpected emergencies. The college offered aid to students this spring and summer through a fund created several years ago in memory of Professor Beth Eisler. We are so thankful for this gift in her memory. The Beth Eisler Student Assistance Fund supports students who face unexpected financial emergencies. Eisler Funds have already assisted students with costs related to internet access, rent, computer updates, groceries, and other costs of living. Additionally, the college recently received a generous $25,000 gift from AccessLex Institute's Law Student Emergency Relief Program. Visit UToledo Foundation's Law Giving page to support the Eisler Fund.
Another way to support the College of Law, and specifically traditionally underserved populations, is through a donation to the Vincent M. & Beverly J. Nathan Memorial Diversity Fund, named in loving memory of former faculty member, Vince Nathan, and his late wife, Bev. This fund was established in 2018 to encourage students from underrepresented groups to pursue law school. By providing support through this fund, you help the College of Law take action toward societal and systemic change. Visit UToledo Foundation's Law Giving page to support the Nathan Fund.
In closing, I want to thank everyone who has reached out to ask how the law school is doing and offer your support. These challenging times are not over, but the College of Law is on firm footing. We are taking action to support changes in our communities and continuing to educate the next generation of lawyers, who will go out and do the same. We are in this together.
Best wishes for a safe end to the summer.
Ben
--
D. Benjamin Barros
Dean and Professor of Law
The University of Toledo College of Law
Aug. 1, 2020
---