Looking Back on Fulbright in Quito
by Shelley Cavalieri | Aug. 1, 2020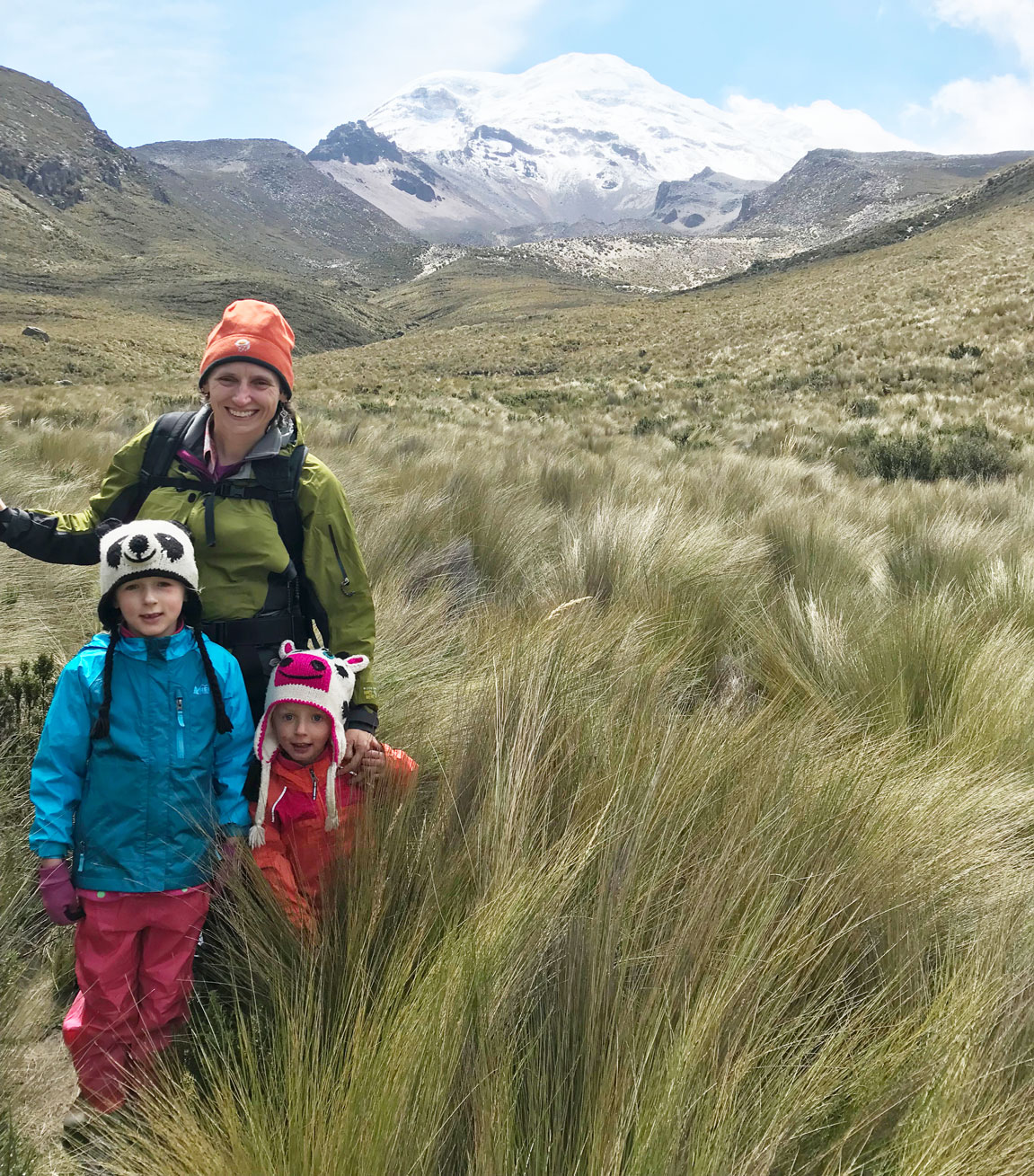 Spending the 2018-19 academic year in Ecuador as a Fulbright Faculty Scholar was the culmination of years of dreams and plans. When my husband, our two small daughters, and I departed from Ohio, I did not grasp how my time away would transform my perspective and my career.
My Fulbright was granted to allow me to conduct research on feminist social activism in Ecuador and to teach at Universidad San Francisco de Quito. As often happens while living abroad, my work evolved during the year I was away. My research ultimately led to co-authoring an article on feminist constitutional activism with Daniela Salazar, a professor at the university who was named as the vice president of Ecuador's Constitutional Court during our collaboration. Watching my friend assume this role of crucial public importance shaped my perspective on Ecuador's evolution as a constitutional democracy. Knowing her dedication to human rights and the rule of law has given me great hope for the future of this small nation that has struggled with the myriad problems that have accompanied the transitions between the twenty constitutions that have been part of the country's history.
Teaching developed an outsize importance in my year abroad. In the fall semester, I taught a seminar on Feminist Legal Theory to a small cohort of students, including two faculty members. The course was a great success, and the law school invited me to replicate it as a full-credit course for a larger group of students in the spring term. As far as we know, these are the only courses on feminist jurisprudence to ever be taught in Ecuador. We read authors from the United States, Mexico, Costa Rica, and Ecuador. Our conversations connected feminist protests in the streets of Ecuador about abortion rights and domestic violence to theoretical approaches regarding the construction of women's legal identity. My students presented on pressing issues of feminist social change in Ecuador. Perhaps most powerfully, the connections I forged with my students remain ongoing relationships. I co-authored an article with two of my students and continue to be in touch with them as we finish edits this year. I had planned to spend the summer of 2020 again teaching at the university there, though the pandemic altered those plans like so many others that most of us had.
Reflecting now on my year away, I was transformed as a feminist legal scholar by the time to focus on the connections and common experiences of patriarchy that shape the lives of people worldwide. While my female students' stories of assault and sexism are poignant memories of my teaching there, equally memorable for me are my male students' painful recollections of the ways that the cramped construction of Latino masculinity forced them to live roles that felt limited and dehumanizing. I now tell my U.S. students something my Ecuadorian students drove home—that the patriarchy is a bad deal for all of us, no matter our gender, because it traps us in social roles that limit rather than free us.
Beyond my work in Ecuador, my life was transformed by watching my small daughters learn to love speaking Spanish and embrace Ecuadorian culture. We traveled the whole of the country, visiting snowy volcanoes, the Galapagos islands, and the Amazon basin. We spent our weekends hiking in the cloud forest and learning about indigenous cultures. We met farmers and nuns, social activists and ecologists. I was whipped on the legs by a devil; we saw men dressed up in drag extracting money from passers-by during New Year's celebrations as part of a long-standing Ecuadorian tradition. For my family, the hardest part of the pandemic is that we are not back in Ecuador, connecting with our friends and delighting in the myriad joys of life in South America.
Pictured at top: Hiking on the flanks of Chimborazo, the highest volcano in Ecuador, with an elevation of 20,548 ft.
Click arrows below to view more photos
Professor Cavalieri joins her Ecuadorian students for a photo on the last day of Feminist Legal Theory.
Aurelia and Lucia achieving their llama dreams.
Lucia winnowing quinoa on a farm outside the town of Guamote.
On New Year's Day in Ecuador, men dress as what are known as "drag widows" and stop cars along the roads to demand small amounts of money.
In the village of Píllaro, the Diablada festival involves elaborately masked devils dancing down the streets.