Where Are They Now?
Aug. 1, 2020
Many have asked what former law faculty and staff have been up to over the last few years. Below are the latest updates from some faculty and staff who were vital to the law school experience of so many alumni. We hope to feature others in upcoming law alumni communications.
---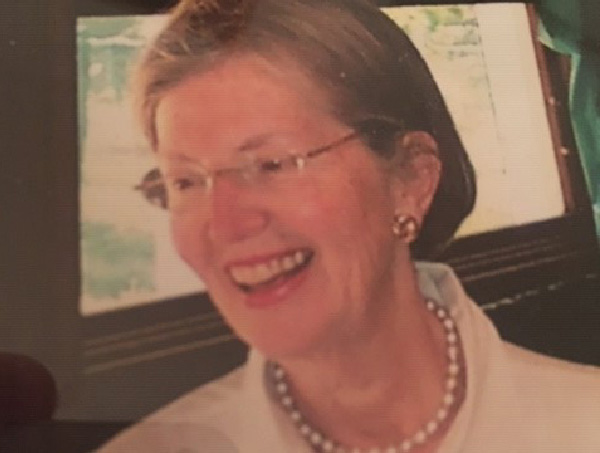 Rhoda Berkowitz
For the past two years, Rhoda and her husband, Roger, have been living in a Continuing Care Community in North Carolina, while still spending summers at their cottage in Lakeside, Ohio. Rhoda and Roger continue traveling as much as possible while they still can, including two recent trips to Portugal, Finland, India, and London.
Rhoda continues to be active as a volunteer for the book sales at their public library and for the county library advisory board. Looking back, Rhoda says she realizes how very fortunate she was to have been able to work with such wonderful colleagues and students. These are memories she shall always cherish.
---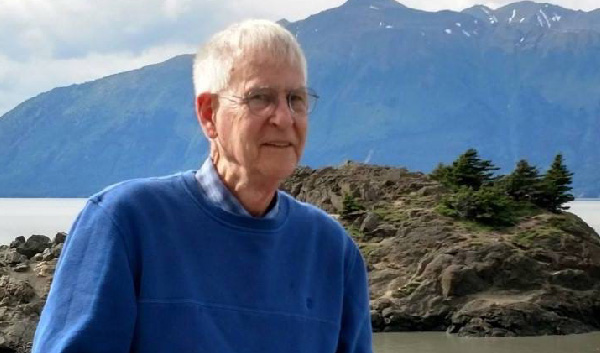 Douglas Chapman
Doug Chapman retired from Toledo Law in 2010 and moved to North Carolina. Not ready to give up teaching entirely, Doug taught day and evening property classes at the University of Baltimore from spring 2011-12 and has enjoyed teaching at Elon University as a visiting faculty member since 2011 teaching wills/trusts, federal taxes, and property. He plans on retiring from his "second" teaching career in December 2020. Doug lives in the mountains of North Carolina and remains in touch with good friend, Phil Closius. Doug enjoys domestic travel and his mountain home.
---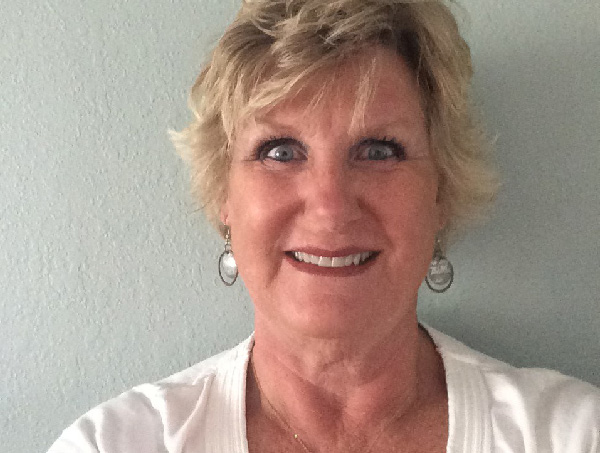 Ann Elick
Ann Elick retired from the College of Law staff in December of 2010 and worked part-time in retail until spring of 2013, when she opened Bettyanne's Things Worth Repeating in Perrysburg on June 1. She fixes and paints older furniture pieces and resells them. She also paints pieces for clients. She took her show on the road to vintage markets in Ohio and Michigan as well. After six years of working in the store and on the road, Ann closed her doors and only does markets — allowing her more time to travel and continue to do what she loves, taking trash to treasure. In February 2020, Ann's youngest daughter had their first grandchild. Anne's knitting needles are working overtime. She is also looking forward to golf in the spring.
---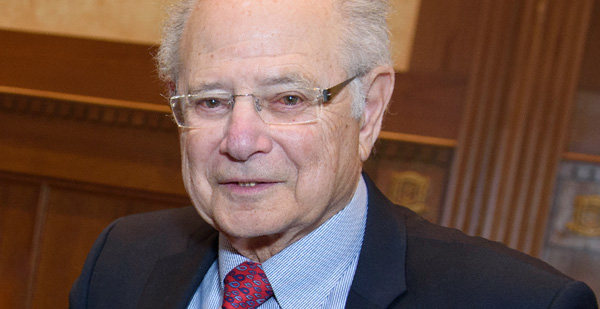 Michael Kadens
Mike and Judy Kadens now live in the Chicago area where most of their children and grandchildren reside. They thoroughly enjoyed returning to The University of Toledo last May 2019, for a celebration honoring Shirley Baker on her retirement. It had all the trappings of a reunion since the College of Law encouraged many retired faculty and staff to participate. Mike is pictured here at the Baker celebration last year.
---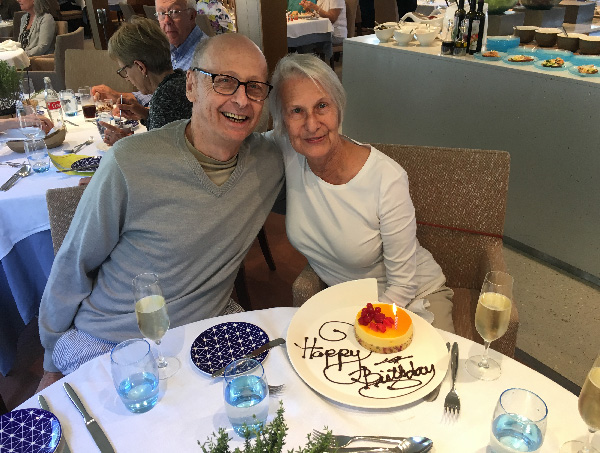 James Klein
Jim Klein retired in 2009 after serving 38 years as a Toledo Law faculty member. Jim and his wife, Heide, relocated to Charleston, S.C. shortly thereafter. Last December 2019, they celebrated their 48th wedding anniversary and are enjoying how their family has grown: Jonah and their daughter-in-law, Monica, have three wonderful children: Audrey 13, Abigail 10, and Alex 5.
In 2010, Jim joined the faculty at the Charleston School of Law as a visiting professor. After teaching a civil procedure course, he directed the school's externship program and was a member of the Council of the ABA Section of Legal Education from 2012-18. In spring 2015, Jim was awarded a Fulbright Specialist grant and taught federal civil procedure to Chinese graduate law students at the East China University of Political Science and Law in Shanghai. At the time, Jonah, Monica, and the grandkids were living in Shanghai.
In December 2017, Jim woke up one morning and realized that after 46 years in legal education, it was time to "re-retire". One of his mentors early in his teaching career was the legendary and popular Toledo Law professor, Anthony "Tony Mo" Morano. Jim remembers attending Tony's retirement party where Tony told him retirement would happen this way. Now, Jim and Heide volunteer with various organizations: Jim as a mentor at an inner-city elementary school and to law students at the South Carolina ACLU in Charleston, and both volunteer with their historic synagogue. Jim also joined his first book club. Heide continues to be a Pilates instructor. Jim says that some of the best years of their lives began in 1971, when he and Heide moved to his hometown of Toledo. That was the year they married, Jim joined the Toledo Law faculty, and Heide enrolled as a full-time student at the UToledo College of Arts and Sciences. She graduated summa cum laude.
---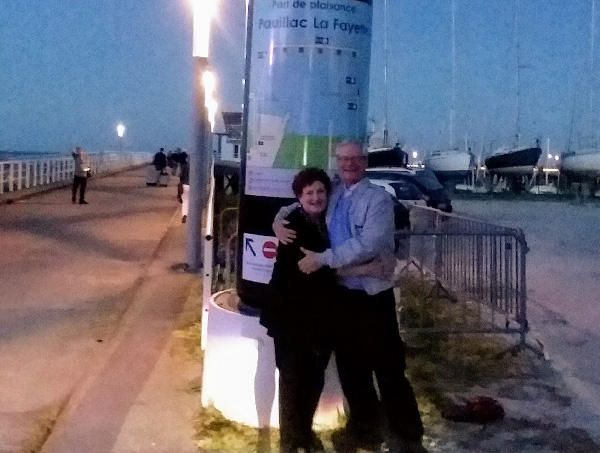 Lee Ann Pizzimenti
Lee Pizzimenti, professor of law emerita and former associate dean of students, lived with her husband Terry Smith in Des Moines, Iowa, from 2014-17. Missing the classroom, she taught as an adjunct at Drake Law School, and she sang in a community choir. Now retired and living in Ann Arbor, Mich., she continues to teach, facilitating discussion courses at the Osher Lifelong Learning Institute at the University of Michigan. She and Terry travel to visit their children and grandchildren, who are scattered across the country. They have also taken recent trips to France, Italy, and Napa Valley. (The reader may sense a connection among these sites, made clear in the accompanying photo in front of a large bottle of red wine.) She treasures her time at UToledo and is pleased to have the chance to say hello to all.
---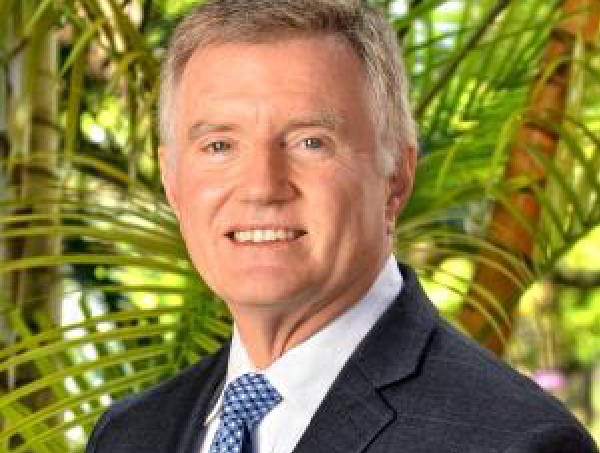 Douglas Ray
Douglas Ray, who served Toledo Law as professor from 1981-98 and dean from 2010-14 is now dean emeritus at St. Thomas University School of Law. After three law school deanships, he has retired from legal education, and now lives in Fort Mill, S.C. He recently served as the United States' National Reporter for the International Academy of Comparative Law's global study of collective bargaining law. His report, with reports from 20 other jurisdictions around the world, is published in Collective Bargaining in Labour Law Regimes – A Global Perspective, U. Liukkunen, ed., Springer Berlin (2019). Other recent publications include Ray, Corbett and Cameron, Labor-Management Relations – Strikes, Lockouts and Boycotts, 2019-2020 edition, Thomson Reuters (2019); Ray, Sharpe and Strassfeld, Understanding Labor Law, Fifth Edition, Carolina Academic Press (2019); and Doing Well By Being Good: How U.S. Labor Law Encourages Employer Good Faith Behavior, 14 Intercultural Human Rights Law Review 229 (2019). Doug would enjoy hearing from former students and colleagues and can be reached at dray@stu.edu.
---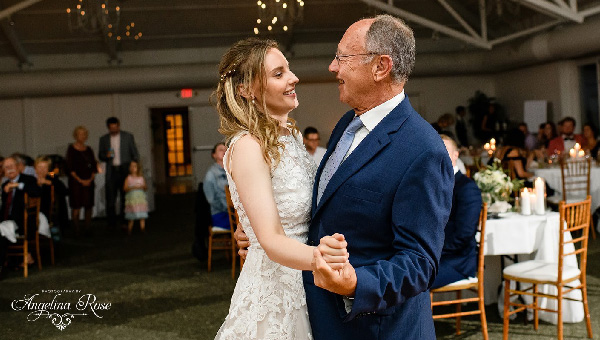 Daniel Steinbock
Dan Steinbock, dean (until 2015) and Harold A. Anderson Professor of Law and Values Emeritus, moved to Guilford, Conn. in 2018. Not ready to retire completely, he teaches evidence during spring semesters at the University of Connecticut School of Law. He and his wife, Laurie Jackson, traveled to Vietnam, Cambodia, and Thailand in January 2020, and attended a reunion of workers who assisted Cambodian refugees in Thailand — where they met 40 years ago. Their daughter, Anna, was married in September 2019, hence the photo.
---