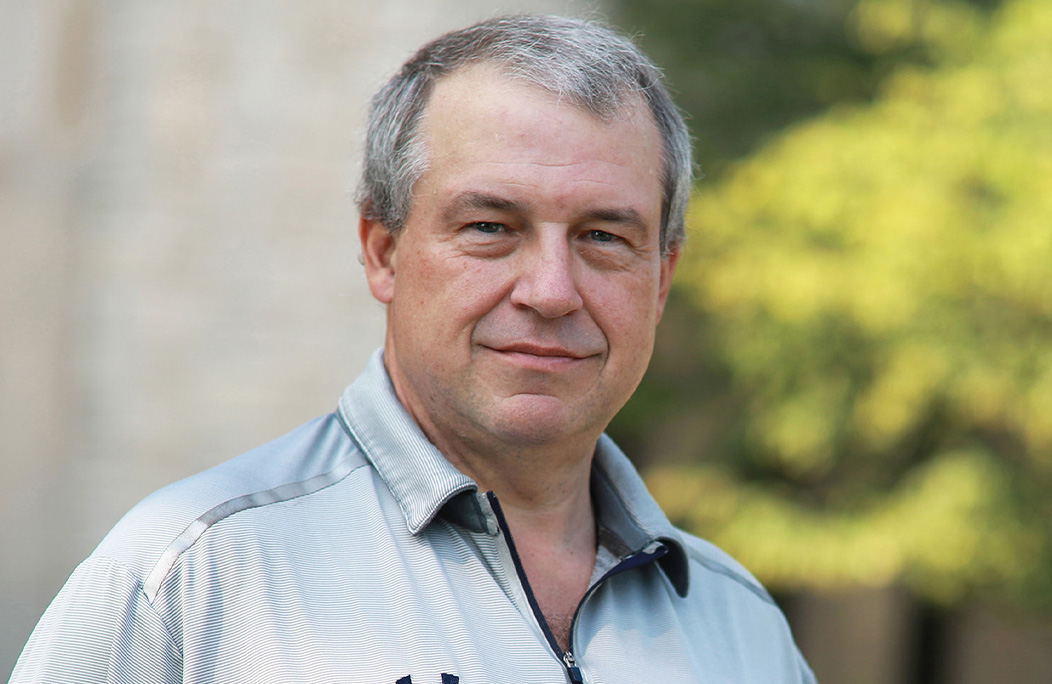 John A. Barrett Jr.
Professor of Law Emeritus
Office: LC 2014D
Campus Phone: 419.530.2131
Email: John.Barrett@utoledo.edu
---
John A. Barrett served as interim provost and executive vice president for academic affairs from 2014-2016.
As chief academic officer, Barrett oversaw UT's academic affairs, colleges and units on all campuses, as well as the Division of Student Affairs, Enrollment Management, Libraries, Experiential Learning, International Programs and Distance Learning.
Beginning in January 2013, Barrett served as vice provost for faculty relations and accreditation, assessment and program review.
An associate professor in the College of Law, Barrett has expertise in International Business and Trade Law, Corporations and Business Associations, Sales, Tax and Property. He joined the UT College of Law faculty in 1994.
In 2009, he served as president of the Faculty Senate.
Prior to his academic career, Barrett worked as a corporate attorney with Holme, Roberts & Owen in Denver, Colo., with a concentration in international work focused on Europe, Asia and South America.
Barrett has published in the fields of international law, art law, bankruptcy, corporate law and environmental law. He also edited the international chapter of Norton's Annual Survey of Bankruptcy Law.
Barrett has been active in a number of professional and civic organizations, including the American Arbitration Association, International Bar Association, American Bar Association, Hispanic Chamber of Commerce, Big Brothers, World Trade Center – Denver, Toledo Area International Trade Association, Planned Parenthood, Mobile Meals and the American Civil Liberties Union.
After receiving his bachelor's degree from Amherst College, Barrett earned his juris doctorate from Harvard University.
---
Publications
Joint Venture Governance, Joint Ventures in the International Arena (book chapter) (ABA 2003)
The Global Environment and Free Trade: A Vexing Problem and a Taxing Solution, 76 Indiana Law Journal 829 (2001)
International Sales Agreements: An Annotated Drafting and Negotiating Guide (co-authored) (Kluwer 1998)
The U.S. Approach to Resolving the Tension Between Environmental Liabilities and Bankruptcy Debt Forgiveness, Environmental Issues in Insolvency Proceedings (book chapter) (Kluwer 1998)
The Greening of Trade?, 2 Toledo J. Great Lakes L., Science & P. 301 (Fall 1998)
International Legal Education in the United States: Being Educated for Domestic Practice While Living in a Global Society, 12 American University Journal of International Law and Policy No. 6, at 975 (Fall 1997)
The Status of International Legal Education in U.S. Law Schools: Plenty of Offerings but Too Few Students, 31 The International Lawyer No.3 at 845 (Fall 1997)
Crimes Involving Art, 87 Journal of Criminal Law and Criminology 101 (1996); Mexican Insolvency Law, VII Pace Int'l Law Rev. No 2, 431 (1995)
The Effect of NAFTA on the Energy Industry of Third-Party Countries, 12 Oil & Gas Law and Tax Rev. No. 8, 227 (1994)