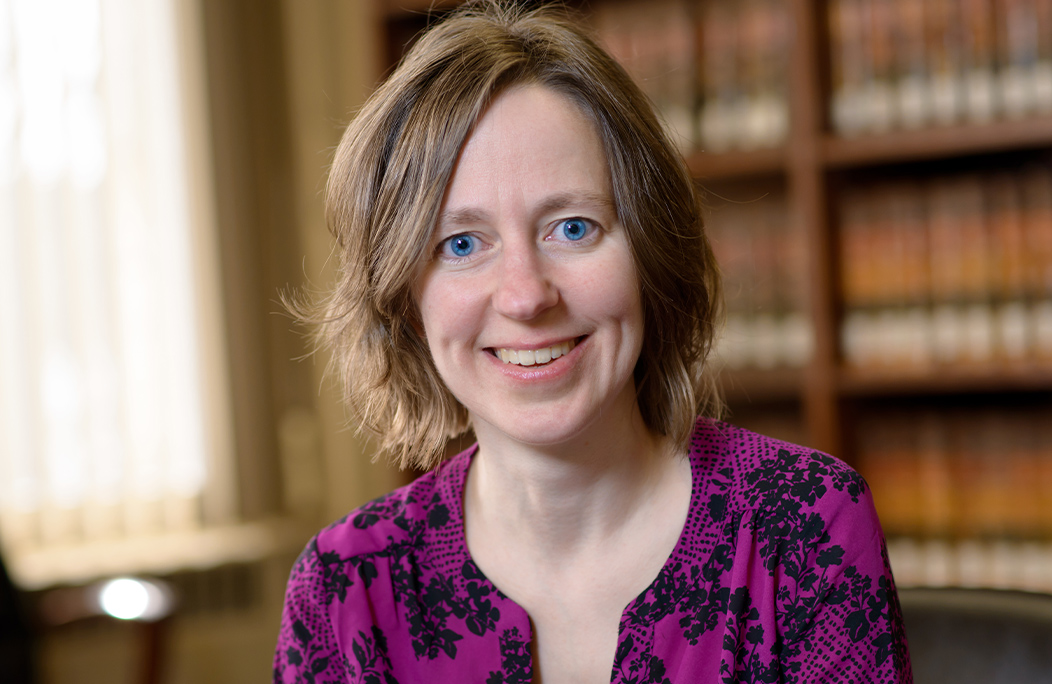 ---
Professor Jessica Knouse joined the College of Law faculty in fall 2007. She teaches courses in Constitutional Law, Family Law, Reproductive Technology and Law, and Sexuality and Law. Her scholarship focuses on the intersection between constitutional law and family law, and she has published articles on topics including the law's influence on civil marriage, reproductive rights, identity politics, intersexuality, preimplantation genetic diagnosis, and posthumous conception.
She received her B.A. from Boston University's College of Arts and Sciences, where she majored in Latin and English. She received her J.D. from Albany Law School, where she was Production Editor of the Albany Law Review and valedictorian of her graduating class. She worked as an Appellate Court Attorney for the New York State Supreme Court, Appellate Division, Third Judicial Department, and as a Law Clerk for Justice Howard H. Dana Jr. of the Maine Supreme Judicial Court. She received her LL.M. from Yale Law School.
---
Selected Publications
Rhetoric Versus Reality: The Pro-Marriage Supreme Court and the Decline of Marriage, U. Toledo L. Rev (forthcoming).
Mandatory Ultrasounds and the Precession of Simulacra, 54 San Diego L. Rev. 117 (2017).
Liberty, Equality, and Parentage in the Era of Posthumous Conception, 27 J. L. & Health 9 (2014).
Reconciling Liberty and Equality in the Debate over Preimplantation Genetic Diagnosis, 2013 Utah L. Rev. 107 (2013).
Book Review: Intersexuality and the Law, by Julie Greenberg, 46 Law & Soc'y Rev. 929 (2012).
Civil Marriage: Threat to Democracy, 18 Michigan Journal of Gender & Law (2012).
Restructuring the Labor Market to Democratize the Public Forum, 39 Stetson Law Review 715 (2010).
From Identity Politics to Ideology Politics, 2009 Utah Law Review 749 (2009).
Using Postmodern Feminist Legal Theory to Interrupt the Reinscription of Sex Stereotypes through the Institution of Marriage, 16 Hastings Women's Law Journal 159 (2005).
Intersexuality and the Social Construction of Anatomical Sex, 12 Cardozo Journal of Law & Gender 135 (2005).