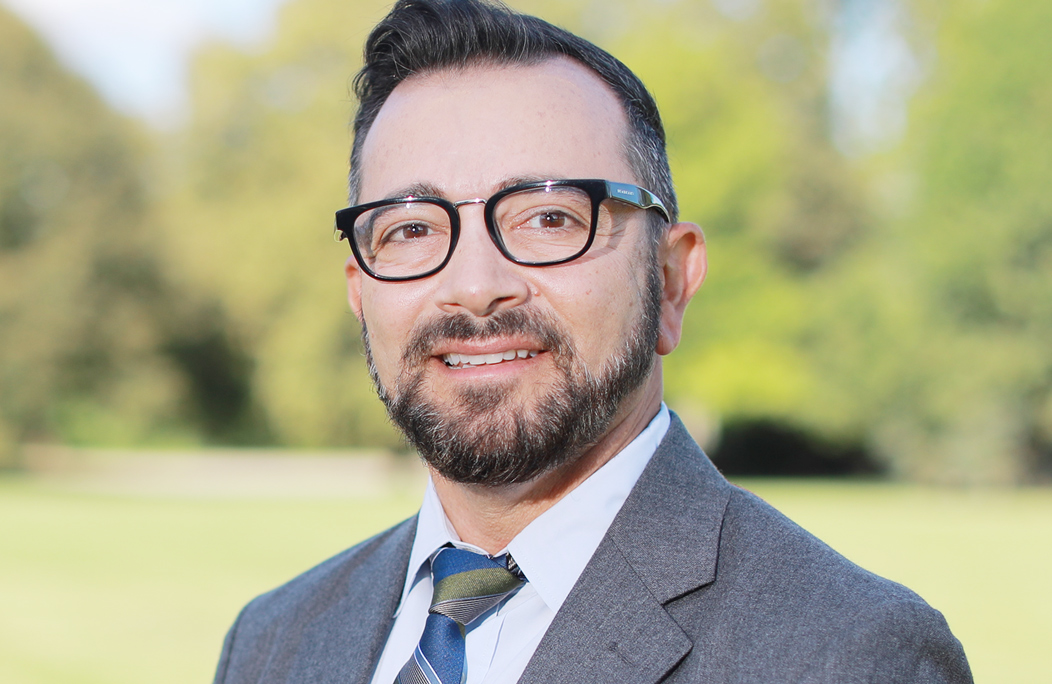 ---
A member of the faculty since 1994, Mr. Salem teaches clinical courses that provide students with the skills necessary to successfully practice law while advancing the law school's social justice mission.
Under Mr. Salem's supervision, law students represent disadvantaged clients throughout Ohio in a variety of legal matters, including family law, political asylum, probate, domestic violence, civil rights, consumer protection, housing, and non-profit law.
Mr. Salem also works with students on several policy and law reform projects locally and statewide. The projects have addressed issues such as bullying prevention, prisoner re-entry, elder law, LGBTQ rights, delivery of criminal defense, and statutory amendments. The projects give students the opportunity to critique the law and work for reform through education, direct representation, and advocacy before legislative bodies. Mr. Salem has given presentations of his work at legal education conferences around the country.
Mr. Salem has been recognized for his work in the community by being awarded the Toledo Bar Association's Community Service Award, the Eastman and Smith Faculty Achievement Award, The Toledo Junior Bar Association's Order of the Heel Award, the Spirit of Fair Housing Public Policy Award by the Fair Housing Center of Northwest Ohio, the annual Civil Liberties Award by the ACLU of Northwest Ohio, and the Public Interest Law Award by Advocates for Basic Legal Equality and the Toledo Bar Association. Mr. Salem was also awarded a Program for Academic Excellence grant from the University of Toledo for his work involving school safety issues.
Mr. Salem's publications include "Intimate Integration: Lessons for the LGBT Civil Rights Movement", 45 Cap. U. L. Rev. 33 (2017); "Victims Without Legal Remedies: Why Kids Need Schools to Develop Comprehensive Anti-Bullying Policies", 72 Albany L. Rev. 147 (2009) co-authored with Julie Sacks; "The Integrated Law School Practicum: Synergizing Theory and Practice," 68 Louisiana L. Rev. 715 (2008) co-authored with Professor Susan Martyn; and "The Strengths and Weaknesses of Human Rights Ordinances", 48 Cleveland State Law Review (2000).
Mr. Salem is a graduate of The University of Toledo College of Law. He is a frequent speaker on civil rights issues and is active in several organizations. He serves on the Board of Governors for the Ohio State Bar Association, the Board of Toledo School for the Arts, the Board of the Toledo Legal Aid Society, the Board of the Toledo Victory Center, and the Ohio Advisory Committee of the United States Commission on Civil Rights. He recently served on the Boards of Planned Parenthood Advocates of Ohio, the National LGBTQ Task Force, the Toledo Bar Association, the LGBTQ Patient Advisory Committee for ProMedica, the ethics committee of the Flower Memorial Hospital, and the National Advisory Board of Equal Justice Works in Washington, D.C. He formerly served as General Counsel for the Ohio ACLU.
---
Publications
Intimate Integration: Lessons for the LGBT Civil Rights Movement, 45 Cap. U. L. Rev. 33 (2017)
Victims Without Legal Remedies: Why Kids Need Schools to Develop Comprehensive Anti-Bullying Policies, 72 Albany Law Review 147 (2009)
The Integrated Law School Practicum: Synergizing Theory and Practice, 68 Louisiana Law Review 715 (Spring 2008)
The Strengths and Weaknesses of Local Human Rights Ordinances, 48 Cleve. St. L. Rev. 61 (2000)