University Libraries South Gallery
Current Show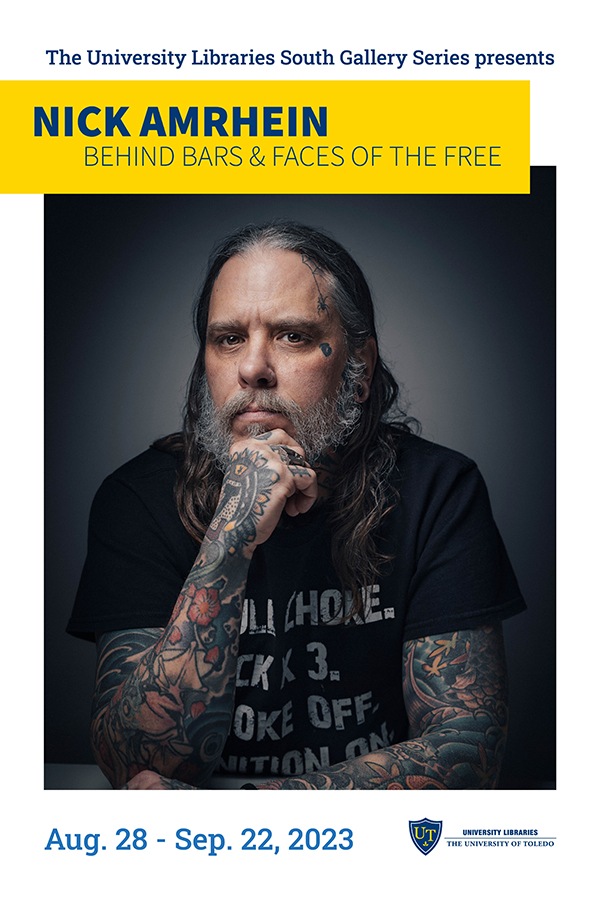 Nick Amrhein: Behind Bars & Faces of the Free
The South Gallery Series presents our first annual Community Art Show, featuring local Toledo photographer Nick Amrhein.
Life behind bars is not for everyone, but the ones that take that path in life end up with the feeling of freedom.
Some start young in life, some find their way later on as an adult. Many can relate and gather to share and experience the true feelings of letting go, being at peace, and complete sense of power between their legs with the turn of a throttle.
The photography you see in this exhibit is all based around the love and passion I have for the motorcycle culture. I've been around it for the past 14 years. I got into it thru seeing a skateboard friend of mine Shane Smith who also road motorcycles and I thought that was the coolest thing I had ever seen. Once I started riding, I was hooked and before long I started photographing and filming it.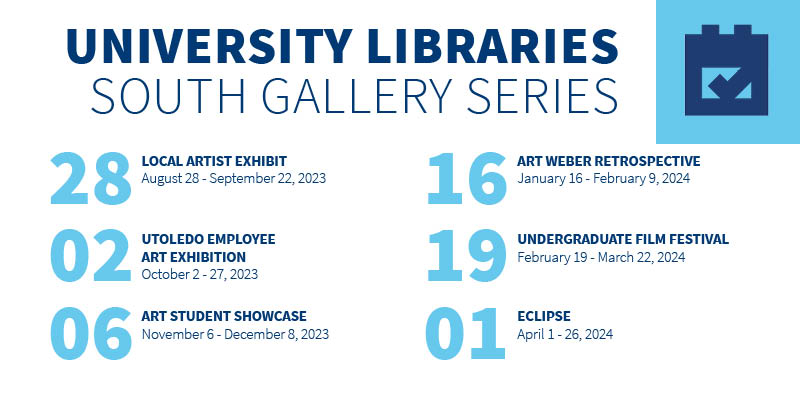 The South Gallery Series
The University Libraries South Gallery was opened in 2022 and spent its first year of programming dedicated to the university's sesquicentennial celebration. Beginning in the 2023-24 academic year the University Libraries will debut the South Gallery Series.
Six shows from local Toledo artists and University of Toledo faculty, staff, and students will rotate through the space from August through April. Learn More
---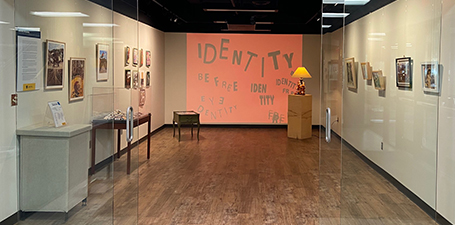 About the South Gallery
The University Libraries South Gallery is a 375 square foot gallery space on the first floor of the Carlson Library, located on the main campus of the University of Toledo.
The mission of the South Gallery is to showcase works from students, staff, faculty and the greater Toledo community.
The South Gallery exhibits six shows each academic year.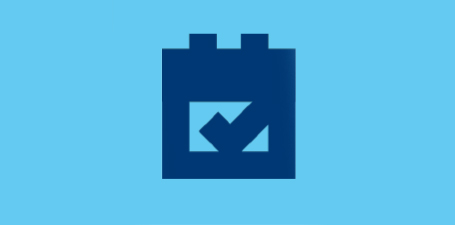 Upcoming Shows
NICK AMRHEIN: BEHIND BARS &
FACES OF FREEDOM
August 28 - September 22, 2023
UTOLEDO EMPLOYEE ART EXHIBITION
October 2 - 27, 2023
ART STUDENT SHOWCASE
November 6 - December 8, 2023
ART WEBER RETROSPECTIVE
January 16 - February 9, 2024
UNDERGRADUATE FILM FESTIVAL
February 19 - March 22, 2024
ECLIPSE
April 1 - 26, 2024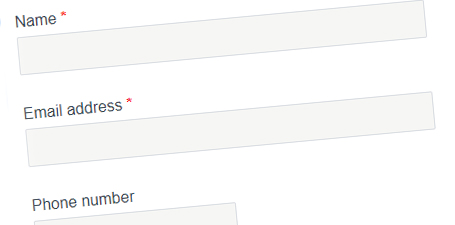 Gallery Submissions
If you are interested in submitting a show to the South Gallery, please use the following link. 
Any University of Toledo student, staff or faculty, or any artists from the greater Toledo community are eligible to submit a show. Learn more