AEC Staff
<< Back to AEC Homepage
Jessica Faber, M.Ed.
Director
I have had the pleasure of working at the University of Toledo since 2013, most of which have been in the Academic Enrichment Center, serving as the Peer Leader Coordinator, Academic Coach and Director. I enjoy working with our professional division students as they embark on their new and exciting journey toward serving the community through healthcare. Prior to my experience in Higher Education, I was a middle school science/social studies/ reading teacher in central Toledo. Both roles fulfill my love of teaching and learning and building relationships with students.
When I'm not on campus, I am with my 3 children, husband, and 4 fur babies. Most of my time is spent outdoors: swimming, fishing, running, biking, sitting around a bonfire, or on the front porch enjoying the quiet country life … except on Saturdays during college football season, where I'm planted in my living room glued to a TV. Go Rockets!
Email: Jessica.Faber@UToledo.Edu
Phone: (419) 383-4274
---
Sarah Cullum, M.Ed., M.A.
Assistant Director

I'm always grateful to have the opportunity to help and support others.  My role at the AEC began in 2020 when I started working as a certified wellness coach.  What an incredible opportunity to connect and work with students pursuing degrees that will positively change the lives of others.
In my role as Assistant Director, I work with all of the programs on the Health Science campus to provide student support and programming in various ways.  Building relationships with students, faculty, and staff continues to be the most important part of what I do. 
Spending time and laughing with my 13-year-old son and family occupies most of my free time right along with travel baseball games, going on adventures, reading, and being a mom to a black Labrador.  
Stop by the AEC anytime.  We are all here to help!
Email:  sarah.cullum@utoledo.edu
Phone: (419) 383-5797
---
Stacie Nowak, M.Ed.
Learning Specialist
Hi! I have the privilege of serving as the Learning Specialist for the College of Medicine & Life Sciences. I'm a nurturer and a puzzle-solver at heart, so my daily work responsibilities provide the perfect outlet for my innate needs. My favorite part about working in my role is the relationships I build with students, and the satisfaction I feel from helping whenever I have the opportunity.  I am also mom to a 14 yo boy, Drew. Help! Don't be surprised if I ask you to reflect on your teen years from time to time.  I am a cat lover. My son and I have a cat named HotDog, and we recently added two more cats to our family, Manny and Dexter. Slowly becoming the cat lady.... Pure Barre is my "Stacie-time" many days during the week, and I enjoy long walks around Perrysburg, where I reside with my son and my partner, Jim.
Email
:
Stacie.Nowak@UToledo.Edu

Phone
: (419) 383-6118
Appointment booking: 
Click here
---

Chitranjan Greer-Travis, M.A.
Learning Specialist

Greetings! My name is Chitranjan Greer-Travis. I began teaching at the University of Toledo as an Adjunct Philosophy Instructor back in 2009. I spent almost five years as a police officer for the city of Detroit, MI. I also served seven years as a Philosophy Instructor at Washtenaw Community College. 
I am excited to embark upon this new chapter, serving as a Learning Specialist at the University of Toledo, Academic Enrichment Office. I seek to cultivate positive relationships with every person that I encounter. I am passionate about life, learning, and helping others. 
When I am not on campus, I enjoy playing double bass with the Ypsilanti Symphony Orchestra. I've been playing bass for a little over thirty years. I also love hiking, spending time with family, and my five-year-old English Bulldog "Woody." Go Rockets! 
Email
:
Chitranjan.Greer-Travis@UToledo.edu
Phone
: (419) 383-6149
Appointment booking: 
Click here
---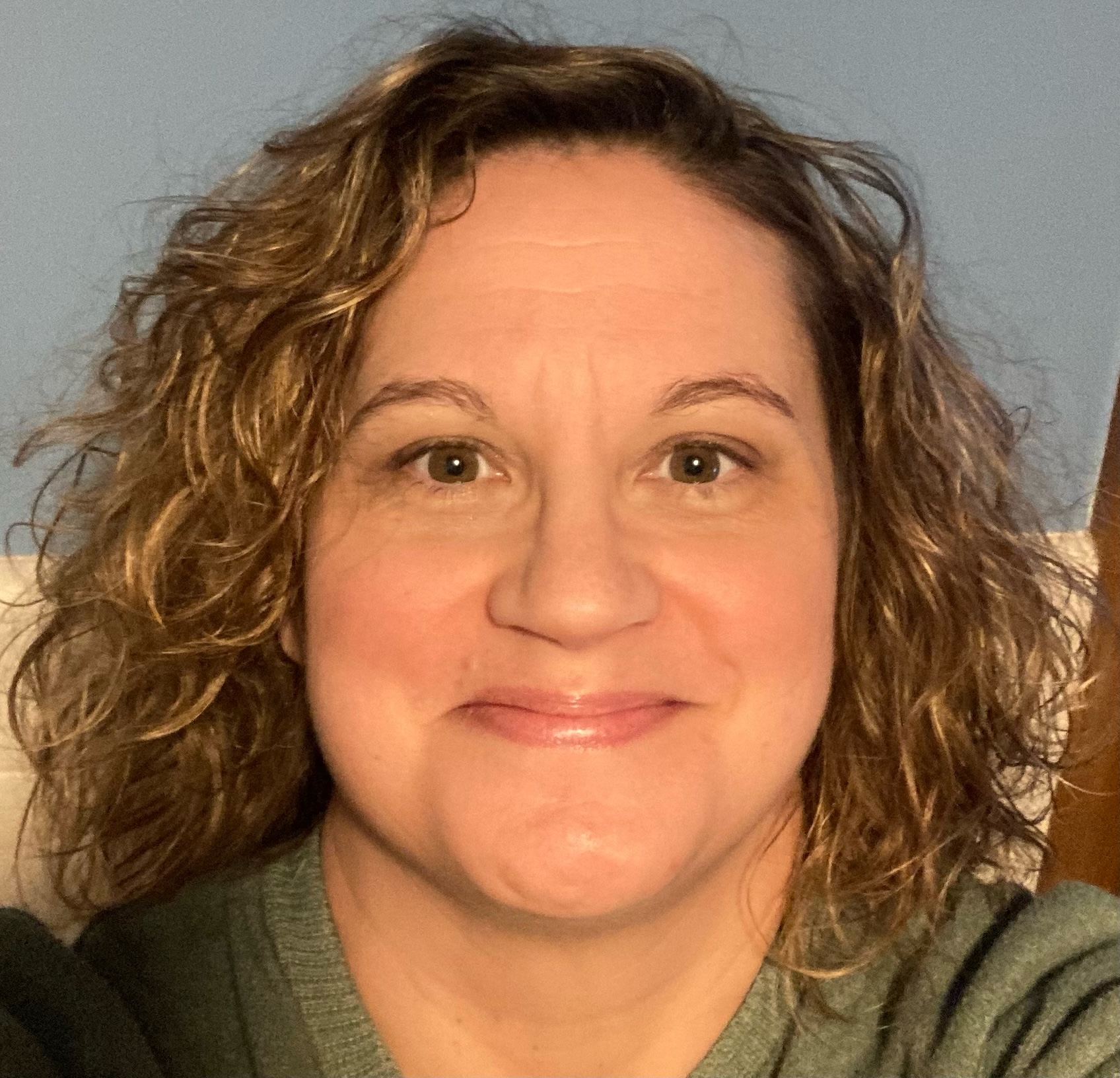 Jennifer Lewis, M.A.
Wellness Coach

My name is Jennifer Lewis and I am the new Wellness Coach for the AEC.  I have been in the public K-12 sector for 20 years serving as a school counselor.  Prior to that, I worked in community mental health in Toledo for three years.  I received my Bachelor's degree in Rehabilitation Services Education from Penn State University, my Master's degree from BGSU in Guidance & Counseling, and my Academic Advising certificate from Kansas State University.  
I am married and am the mom of 3 wonderful children as well as a Chiweenie.  For fun, I like to read, go to the beach, and watch my kids play sports.  I am so excited to be part of the UT family and cannot wait to get started meeting students and building relationships!  Go Rockets! 
---

Cosmo, P.u.P
Emotional Support Specialist
This is my first academic year at UToledo and I am so excited to work with all the HSC students. I am currently undergoing training to be the best support pup I can be, so please be patient while I'm learning. I may be a big guy, but I am just a puppy (1/20/2021) and still do puppy things, like not listen to my mom and push boundaries, but I'm working really hard.
The most common question I'm asked is what breed are you? I am half St. Bernard and half Poodle, a St. Berdoodle, but most people have never heard of me. St. Berdoodles are known as "gentle giants" because we don't know our size, love to be lap dogs, and crave attention from humans. I won't be done growing for another year but could weigh as much as 120-150 pounds full-grown, but don't worry, I'll master my training before I get that big.
In my free time I like to run around on the farm, play ball with my younger humans, and cuddle with my mom and dad.
---
 Mina, P.u.P
Emotional Support Specialist
Hi, my name is Mina and I am a trained emotional support dog that has worked with students for a few years since being rescued from the mountains of Tennessee. Now I spend my days in the AEC working with students (and taking naps).
When I'm not at school, I love to go on park adventures, travel to new places, and spend time at home with my family. Please stop by and visit anytime!
---