William T. Gunning III, Ph.D.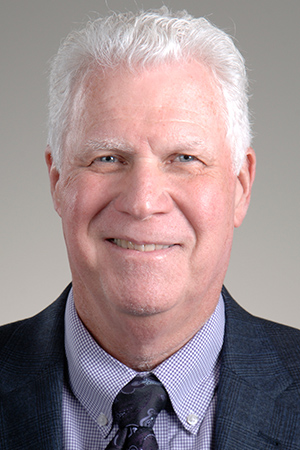 Professor of Pathology
University of Toledo, College of Medicine
Mail Stop #1090 Health Sciences Campus
3000 Arlington Ave.
Toledo, OH. 43614-5804
Phone: 419-383-3752
Fax: 419-383-3066
Email: William.Gunning@utoledo.edu
Primary Responsibility
Director, Electron Microscopy Facility
Extramural Activity
Extensive involvement in the Microscopy Society of America (MSA)
Served as MSA President in 2008
Research/Scholarly Activities
Bleeding disorders/storage pool deficiencies
Virtual patients in medical education
Experimental carcinogenesis and chemoprevention
Recent Publications (for a complete list, click here): 
Koffman BM, Hacker M, Gunning WT 3rd, Quinn A.  Something Old, New, Borrowed, Blue: Anthracenedione Agents for Treatment of Multiple Sclerosis.  Clin Neuropharmacol. 2016 39(2):102-11.  PMID:  26966886
   Goswamee P; Arunachalam S; Mehta S; Nasim R; Gunning WT; Giovannucci DR.  Gastro-Enteropancreatic Neuroendocrine Tumor Cell Dynamics in Liver Microvasculature.  Microscopy & Microanalysis. 21(3):655-65, 2015
   Gunning WT; Fors UG.  Virtual patients for assessment of medical student ability to integrate clinical and laboratory data to develop differential diagnoses: comparison of results of exams with/without time constraints.  Medical Teacher. 34(4):e222-8, 2012.
   Pereira MA; Kramer PM; Nines R; Liu Y; Alyaqoub FS; Gunning WT; Steele VE; Lubet RA.  Prevention of mouse lung tumors by targretin.  International Journal of Cancer. 118(9):2359-62, 2006
   Kasmani R; Gunning WT; Shapiro JI.  "Pseudo-sickle" cell anemia.  American Journal of the Medical Sciences. 338(4):292, 2009
   Packard M; Saad Y; Gunning WT; Gupta S; Shapiro J; Garrett MR.  Investigating the effect of genetic background on proteinuria and renal injury using two hypertensive strains.  American Journal of Physiology - Renal Physiology. 296(4):F839-46, 2009
   Amesse, L.S., Pfaff-Amesses, T., Gunning, W.T., Duffy, N., and French, J.A. Adolescents with Platelet Disorders and Menorrhagia: Exp Hem & Oncol 2:3, 24 Jan, 2013. PMID:23347697
   Gunning, W.T., Brecker, M., Dole, M., and White, J.G. The Medich Giant Platelet Syndrome: Two new cases. [Epub ahead of print August 2012] (in press, Platelets, 2012) PMID: 22931192.
   Kligman, M.D., Zyromski NJ, McCullough DG, and Gunning, W.T. Platelet-dense granule deficiency causes postoperative hemorrhage in patients receiving enoxaparin: a novel observation with dramatic clinical implications. Am J Surg. 197(3):365-70, 2009. PMID: 19245916
   Fors, U.H.G. and Gunning, W.T., The Impact of Different Scoring Rubrics for Grading Virtual Patient-based Exams (in press).
   Gunning, W.T. and Fors, U.H.G. Utilization of virtual patients for assessment of medical student aptitude: Comparison of results of exams with/without time constraints. Med Teach, March 23, 34: e222–e228, 2012. PMID: 22455713
   Gesundheit, N., Brutlag, P., Youngblood, P., Gunning, W.T., Zary, N. and Fors, U.. The Use of Virtual Patients to Assess the Clinical Skills and Reasoning of Medical Students: Initial Insights on Student Acceptance. Med Teacher, Vol. 31:8, 739-742, 2009. PMID: 19811211
   Earl, D.E., Das, P., Gunning, W.T. and Tietz, E.I. Regulation of Ca2+-mediated signaling within hippocampal glutamatergic postsynapses during flurazepam withdrawal. (Neural Plasticity, 2012: 4059261-12, doi:10.1155/2012/405926. PMID: 22830051
   Hensley K, Venkova K, Christov A, Gunning W, Park J. Collapsin Response Mediator Protein-2: An Emerging Pathologic Feature and Therapeutic Target for Neurodisease Indications. Mol Neurobiol. 43(3):180-91, 2011 [Epub ahead of print, Jan 28., 2011] PMID: 21271304
   Kiraly, A., Koffman, B., Hacker, M., Gunning, W., Rasche, S, and Quinn, A. A novel aza-anthrapyrazole blocks the progression of experimental autoimmune encephalomyelitis after the priming of autoimmunity. Clin. Immunol., 141(3): 304-16, 2011. PMID:2196441
Research Interests
Dr. Gunning's current research emphasis involves the study of bleeding diathesis specifically related to platelet dysfunction. He has evaluated patients with prolonged bleeding times and/or a history of bleeding including individuals that bruise easily and women with menorrhagia for more than 20 years. When tested for von Willebrand disease, these individuals are usually found to have normal aggregation responses or have a slight abnormality in response to epinephrine but not to ristocetin and are therefore, often a diagnostic enigma. His research utilizes a transmission electron microscope and computer analysis of platelets obtained from peripheral blood to determine the number and volume of delta granules (dense bodies) that contain important substances used for the effective coagulation of blood.
Dr. Gunning has a number of collaborators throughout the country and the preliminary results of these studies suggests that delta granule storage pool deficiencies (δ-SPD) may be a significant etiology of bleeding diathesis, especially in the case of menorrhagia. In addition, he has discovered a significant correlation with postural orthostatic tachycardia syndrome (a type of syncope) and δ-SPD. He has a number of exciting and ongoing investigations including a study of platelets and pregnancy of which preliminary results were recently presented in Amsterdam at the XXIV Congress of the International Society on Thrombosis and Haemostasis in July, 2013.