Accreditation is a process of quality assurance in postsecondary education that determines whether a program meets established standards for structure and performance. Medical education programs are accredited by the Liaison Committee on Medical Education (LCME).
Accreditation is important because it establishes students' eligibility for selected federal grants and programs, as well as their eligibility to take the United States Medical Licensing Examinations (USMLE). Graduates of LCME-accredited schools are eligible for residency programs accredited by the Accreditation Council for Graduate Medical Education (ACGME).
Explore our Website:
---
Timeline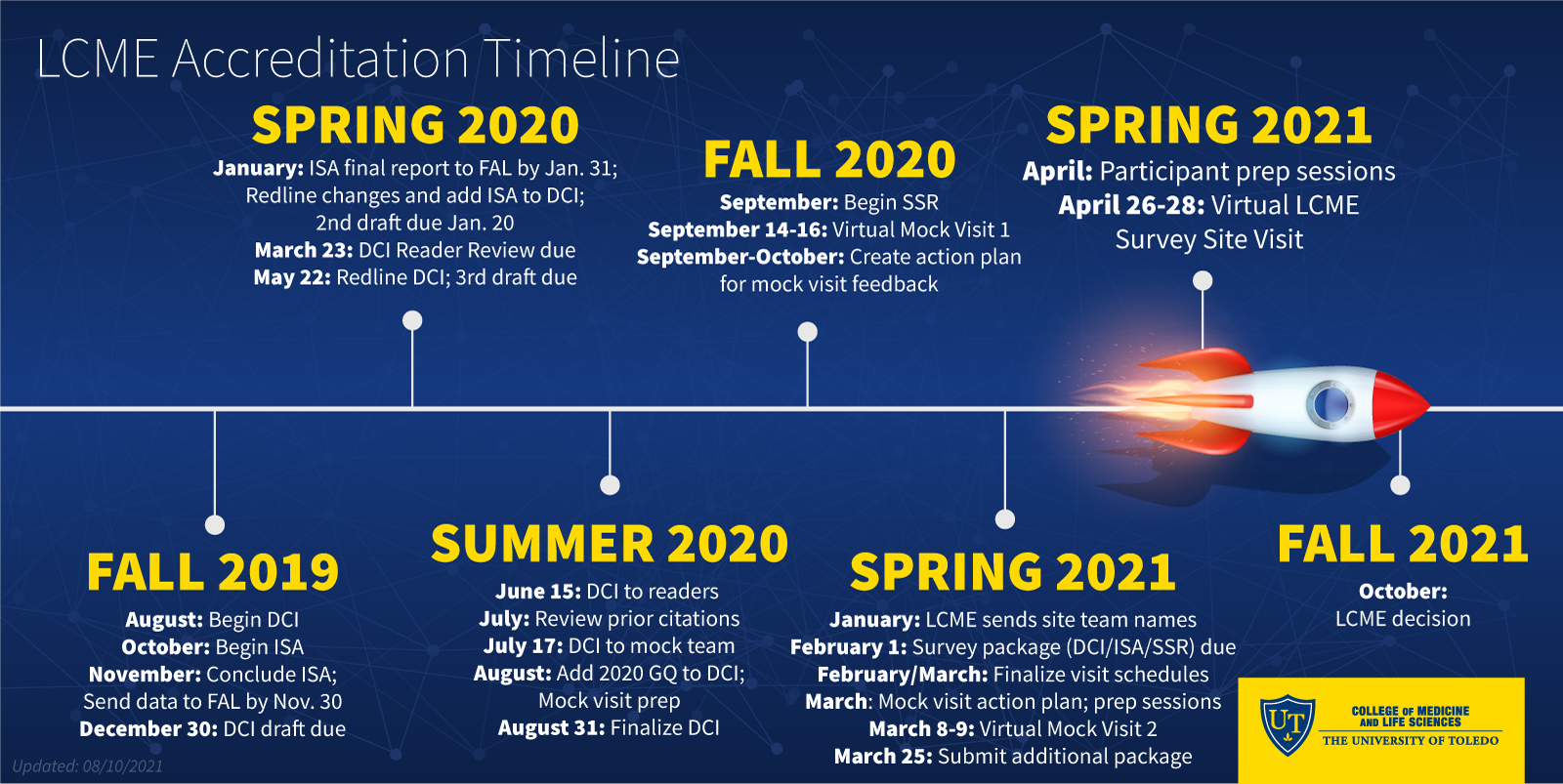 Upcoming: Fall 2021
October: LCME decision
---
2013 Accreditation Outcome
Letter of determination sent October 8, 2013, stated:
"After reviewing the report of the LCME survey team that conducted a full survey visit April 28-May 1, 2013, the LCME voted to continue the accreditation of the medical education program leading to the MD degree at the University of Toledo College of Medicine for an eight-year term. The program's next full survey will take place during the 2020-2021 academic year."