UToledo M.D./Ph.D. Program
Welcome to the online information source for the M.D./Ph.D. program of The University of Toledo College of Medicine and Life Sciences in Toledo, Ohio.
---
Mission Statement
The mission of the MD/PhD Program at the University of Toledo is to provide outstanding training that integrates clinical medicine, biomedical science, compassionate care and professionalism to enable students to succeed as independent physician-scientists with the skills, creativity and vision to shape the future of health care. Our goal is to provide rigorous training in a supportive environment for students who will become the next generation of leaders in academic medicine or a variety of alternative career paths.
---
Introduction and History
The combined M.D./Ph.D. degree program at the University of Toledo College of Medicine and Life Sciences (UTCOMLS) began in the mid-1980s as an informal mechanism to allow simultaneous pursuit of both the MD and PhD degrees and its first student graduated in 1992.  The program offers students outstanding integrated training as both physicians and laboratory scientists. Most students accepted into the program are granted full medical school tuition scholarships and receive both tuition and a stipend at the NIH predoctoral level during their graduate school years. The unique interdisciplinary nature of our program provides a supportive atmosphere for students to pursue both medical and research training for careers as academic physician-scientists.  Graduates from our M.D./Ph.D. program have progressed to highly competitive residencies and serve as faculty at prestigious institutions. 
Our goal is to provide students with the skills needed to conduct independent biomedical research and a firm clinical foundation for subsequent residency, fellowship and/or post-doctoral training.  It usually takes seven to eight years to complete all requirements for both degrees - the national average is currently 8 years.  Typically two students per year matriculate into the M.D./Ph.D. track.  Thus there are generally a total of 14-16 students in the program at any given time.
---
M.D./Ph.D. Program Director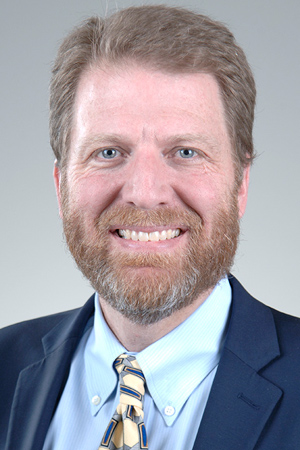 Robert Smith, M.D., Ph.D.
Professor 
Chair, Department of Neurosciences
205.789.0841
Email
---
News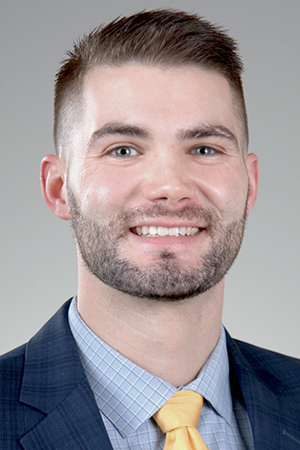 Student awarded prestigious fellowship
Congratulations to Nicholas Henkel, an M.D.-Ph.D. student in the Department of Neurosciences, who was recently awarded a prestigious NIH F30 Fellowship from the National Institute of Aging. Nicholas' fellowship is titled, "AMPK localization, expression, and activity in Alzheimer's Disease."

This competitive award is one of the Ruth L. Kirschstein National Research Service Awards (NRSA), which is designed to enable promising predoctoral students to obtain individualized, mentored research training from outstanding faculty sponsors while conducting dissertation research. The proposed mentored research training reflects the candidate's dissertation research project and enhances the individual's potential to develop into a productive, independent physician-research scientist.

His project will be completed under the mentorship of Dr. Robert Smith and Dr. Jennifer Hill in the Department of Neurosciences and Department of Physiology and Pharmacology, respectively. The interdisciplinary mentoring team includes Dr. Sinead O'Donovan (Neurosciences), Dr. Andrea Kalinoski (Surgery), Dr. Tao Mao (Wake Forest University), Dr. Zhexing Wen (Emory University), Dr. Panagiotis Roussos (Mt. Sinai), and Dr. Jack Parent (University of Michigan).