The Biomedical Science Graduate Program at The University of Toledo prepares students for an independent career in research through advanced course complemented by active participation in faculty-mentored laboratory research in one of our five BMS Research Tracks. 
Tracks are organized around research themes that relate to human disease processes. They are affiliated with basic science departments but are interdisciplinary and draw faculty members with common research interests from a variety of basic science and clinical departments.
---
Concentration / Tracks:
The University of Toledo offers research-intensive Doctor of Philosophy (Ph.D.) and Master of Science (M.S.) degrees in Biomedical Science in five concentrations or tracks:
---
Dual Degrees
The four tracks also offer Ph.D. and M.S. in Biomedical Science degrees in combination with the Doctor of Medicine degree (M.D.) through the College of Medicine. Typically, the M.D./M.S. and M.D./Ph.D. dual degree students complete the first two years of medical school, then complete the graduate degree, and follow that with their last two years of medical school.  The same financial aid described above for graduate students is available to dual degree candidates during their graduate school training. Medical school tuition scholarships also are available on a competitive basis.
Learn More About the M.D. / Ph.D. Program
See full list of Graduate Degrees available from the UToledo College of Medicine and Life Sciences.
Explore our full website using the menu at the top of the page. 
---
In the News: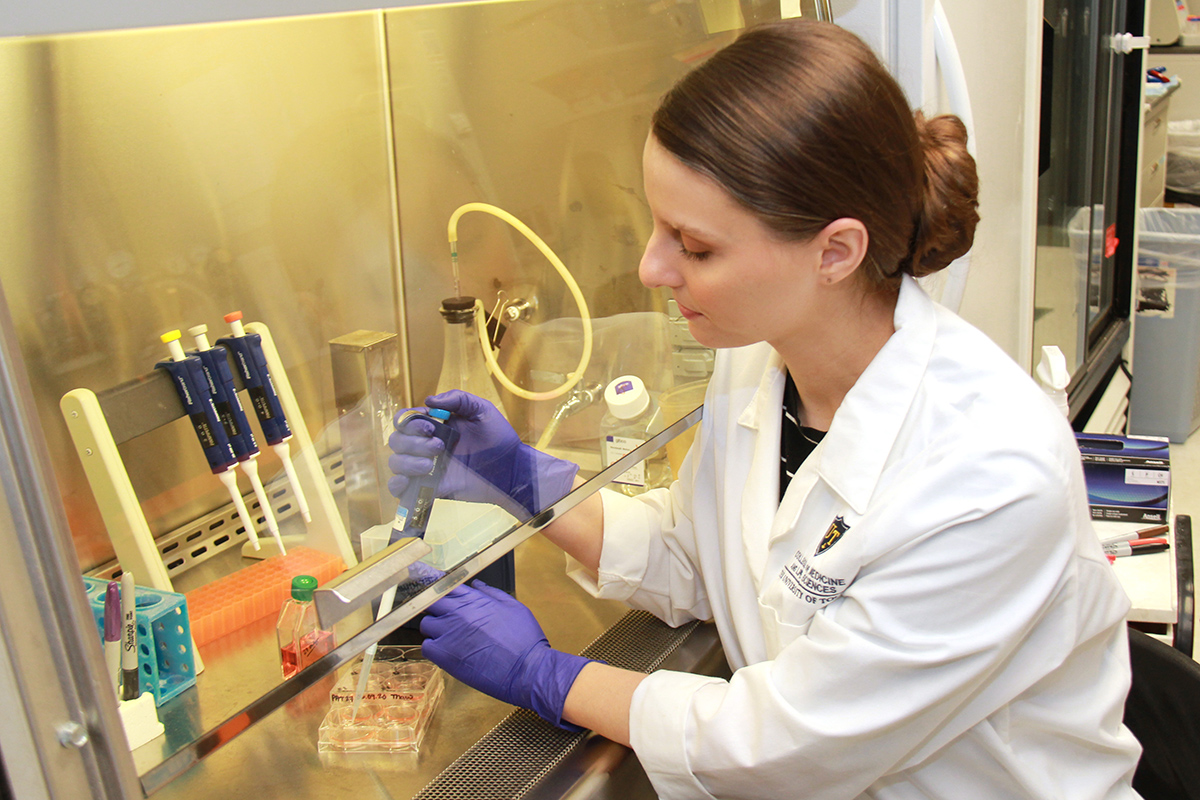 "What if cancer cells built their own support network to help them survive cancer treatments? Some cancers are able to do just that. In our research laboratory, we study the processes and structures that build these networks in brain cancer."

Kathryn Becker, an M.D./Ph.D. student in the Department of Cancer Biology, wrote a column in the Toledo Blade about researching glioblastoma. She is doing her research project in the laboratory of Dr. Kathryn Eisenmann.
Latest Utoledo Research News