The Biomedical Science Graduate Program at The University of Toledo prepares students for an independent career in research through advanced course complemented by active participation in faculty-mentored laboratory research in one of our five BMS Research Tracks.
Tracks are organized around research themes that relate to human disease processes. They are affiliated with basic science departments but are interdisciplinary and draw faculty members with common research interests from a variety of basic science and clinical departments.
Concentration / Tracks:
The University of Toledo offers research-intensive Doctor of Philosophy (Ph.D.) and Master of Science (M.S.) degrees in Biomedical Science in five concentrations or tracks:
Want more information?
---
Hear from our students
Hear directly from our graduate students:
Viewbook
Learn more about our Biomedical Science Graduate Program: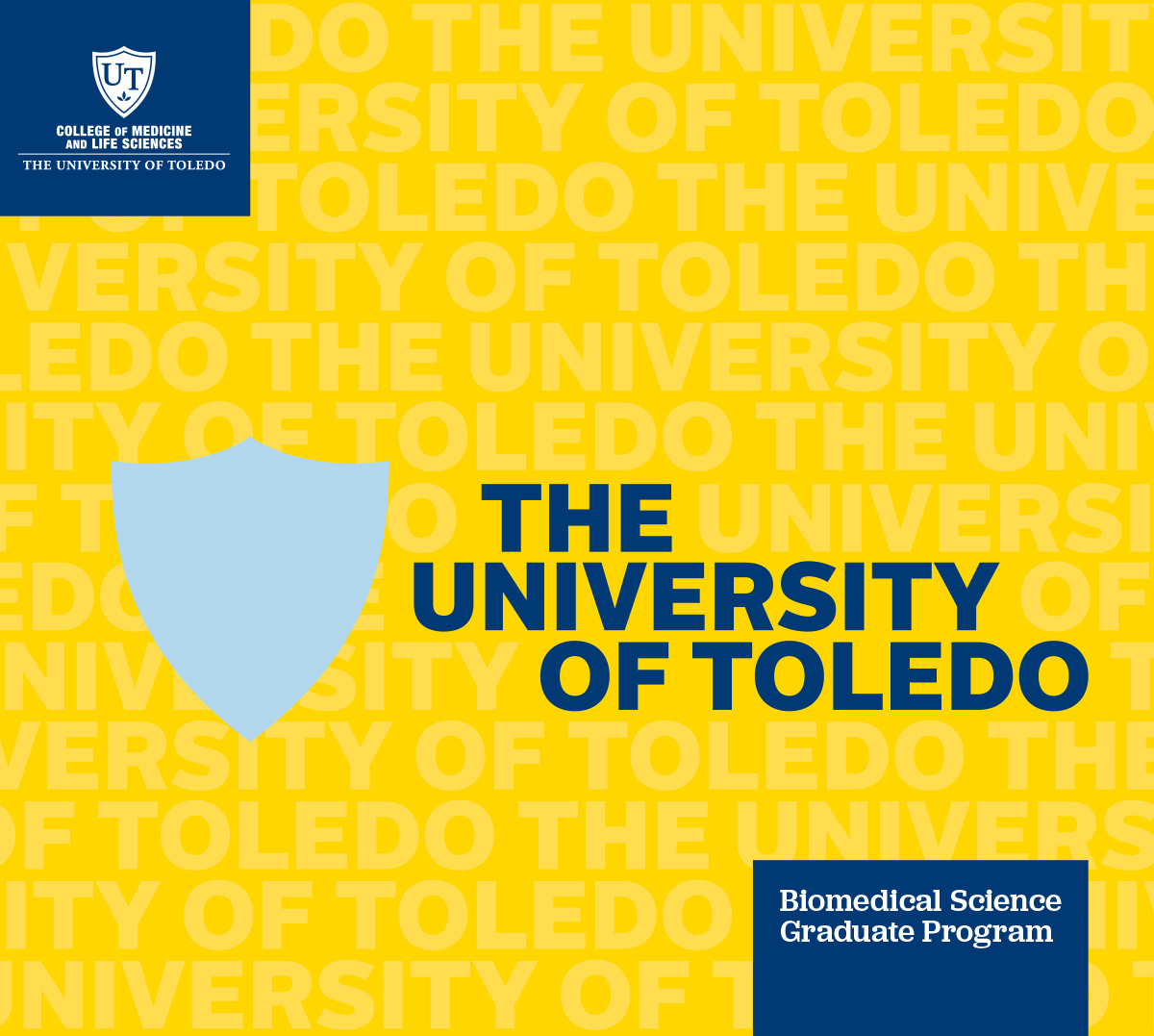 ---
Dual Degrees
The four tracks also offer Ph.D. and M.S. in Biomedical Science degrees in combination with the Doctor of Medicine degree (M.D.) through the College of Medicine. Typically, the M.D./M.S. and M.D./Ph.D. dual degree students complete the first two years of medical school, then complete the graduate degree, and follow that with their last two years of medical school.  The same financial aid described above for graduate students is available to dual degree candidates during their graduate school training. Medical school tuition scholarships also are available on a competitive basis.
Learn More About the M.D. / Ph.D. Program
See full list of Graduate Degrees available from the UToledo College of Medicine and Life Sciences.
Explore our full website using the menu at the top of the page. 
---
Diversity & Inclusion
The University of Toledo understands the importance of having a diverse student body, faculty, and staff and has a number of diversity initiatives to support these efforts, especially in health care-related majors.
---
In the News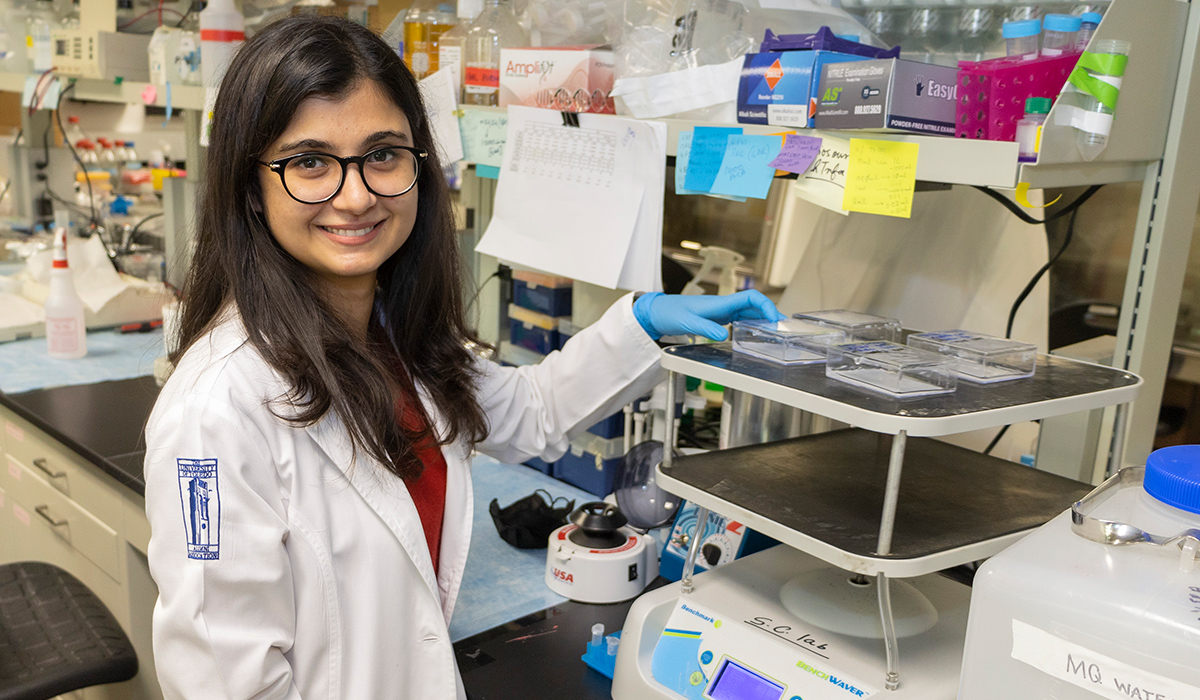 "Our lab has been studying a protein, IRF3, for the past few years. IRF3 is known to be antiviral, which means it attacks viruses, stopping viral infection within the body. However, in the presence of liver disease, IRF3 becomes a classic good guy gone bad scenario. We have discovered that IRF3 can be harmful in a diseased liver by causing even more damage to the liver."
Sukanya Chakravarty, a Ph.D. student in the Medical Microbiology and Immunology track in Biomedical Science Program, wrote a column in the Toledo Blade discussing her research on an off-label drug helping to attack fatty liver disease. She is doing her research in the laboratory of Dr. Saurabh Chattopadhyay in the Department of Medical Microbiology and Immunology.