About the Affiliation
In May 2015, The University of Toledo College of Medicine and Life Sciences announced a partnership with Toledo-based health system ProMedica. The partnership establishes a 50-year affiliation between the College and the health system that enriches the quality of medical education and expands clinical training capacity in Toledo.
Beginning with the 2016-2017 academic year, the transition of UT residents to ProMedica facilities for their training began. ProMedica assists the College with teaching and research as well as providing a $250 million capital investment in new College facilities. ProMedica Toledo and Toledo Children's Hospitals are being developed as a flagship academic medical center. The larger facility offers more opportunities for specialty training and education.
Read community testimonials about the affiliation at TheNextGenerationOfMedicine.com. 
---
Letter From the Dean: May 2015
Dear Colleagues,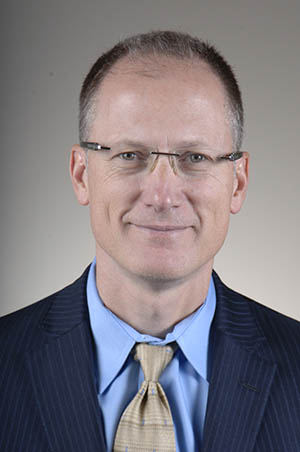 Our most important mission at the UT College of Medicine is to provide our learners with a world-class education.  We are pleased to report that the UT Board of Trustees has approved a proposed academic affiliation between the College of Medicine and ProMedica.  This affiliation will put our College of Medicine on a path to long-term strength and expanded educational opportunities for our learners.
We selected ProMedica as the strongest possible candidate following a comprehensive, thoughtful search for an affiliate that shares our commitment to medical education, that will honor the college's legacy and that will strengthen the role of the College of Medicine in training the physicians and health professionals of the future.
As part of our affiliation agreement, ProMedica will provide significant funding to renovate and modernize our facilities, equipment and technology, as well as provide an additional monies annually to improve and expand our programs.
By working together, these two great Toledo organizations will create a stronger, more competitive medical education programs for our learners and improved care coordination health for Northwest Ohio residents.
Among the many benefits, residents and students will benefit from a far broader curriculum and training opportunities, with access to the complementary programs and service lines of a larger clinical chassis.
Meanwhile, UT will continue to own and operate the University of Toledo Medical Center, while University of Toledo Physicians remains a separate legal entity.
We still have a great deal of discussion and work ahead of us to finalize an agreement and how we will implement it.  We will begin this process immediately.  Any affiliation of this type requires extensive planning and approvals, a process that will begin immediately.  We will share more information as it is available.
Thank you for your continued support for the UT College of Medicine.
Sincerely,


Christopher J. Cooper, M.D.
Dean, University of Toledo College of Medicine