The College of Medicine's Academic Affiliation with ProMedica is developing the next generation of medicine.
In 2015, the College of Medicine and Life Sciences formed an Academic Affiliation with ProMedica, the Toledo region's largest health system and now one of the largest health systems in the nation.
The Affiliation is a 50-year agreement and represents a $2.5 billion investment in developing a legacy model of healthcare and medical education in Toledo. How are we doing it?
Creating a premier academic medical center:
Students, residents and fellows in The University of Toledo College of Medicine and Life Sciences now do the bulk of their clinical training at ProMedica Toledo and Russell J. Ebeid Children's Hospitals. Recently named one of the 50 best hospitals in the nation by HealthGrades, ProMedica Toledo Hospital serves as the hub of medical education in Toledo with a growing research and innovation portfolio. In 2019, ProMedica celebrated the grand opening of Generations Tower, a transformative, 13-story, patient-care tower at the hospital. The size and scope of ProMedica Toledo Hospital has made it a destination for patients and provides you access to a growing volume of high-acuity cases across a broad range of sub-specialties throughout your training.
Attracting and retaining top talent:
Since becoming partners, the College of Medicine and Life Sciences and ProMedica have worked to recruit new specialists, department chairs and researchers to Toledo. These faculty have joined the University because of the expanding opportunities to pursue discovery and provide leadership in a growing academic medical center.
New research:
The unique partnership between the College of Medicine and Life Sciences and ProMedica presents new opportunities for you to learn from experts in specialized fields and participate in research, including clinical trials, throughout your residency or fellowship.
Points of Pride & accomplishments
Increase in medical student scholarship support
Near doubling of UToledo medical school graduates choosing UToledo GME programs to continue their residency training
New GME programs including endocrinology, rheumatology, patient safety, hematology/oncology, clinical neurophysiology, EMS, bariatrics & minimally invasive surgery
More than 400 ProMedica-based physicians with UToledo COMLS faculty appointments
Opening of new Neurosciences Center on ProMedica Toledo Hospital campus
Opening of the adult & pediatric dentistry residency clinic at ProMedica Toledo Hospital Jobst Tower
Student National Medical Association (SNMA) Region 5 Conference held in Toledo- collaboration and support with ProMedica for the largest medical conference of underrepresented minority students serving Michigan, Indiana & Ohio
Toledo Hospital Academic Affiliation Conference Center Renovation
Jobst Tower Affiliation Administrative Office Space Renovation
---
The Next Generation of Medicine
The University of Toledo College of Medicine and Life Sciences and ProMedica teamed up to create a world-class academic medical center and enhance the training and education of the next generation of medicine.
Changing Lives
At The University of Toledo, you'll find world-class education and research opportunities in a supportive medical community that fosters ongoing professional growth and development, as well as investment in community wellness.
---
About ProMedica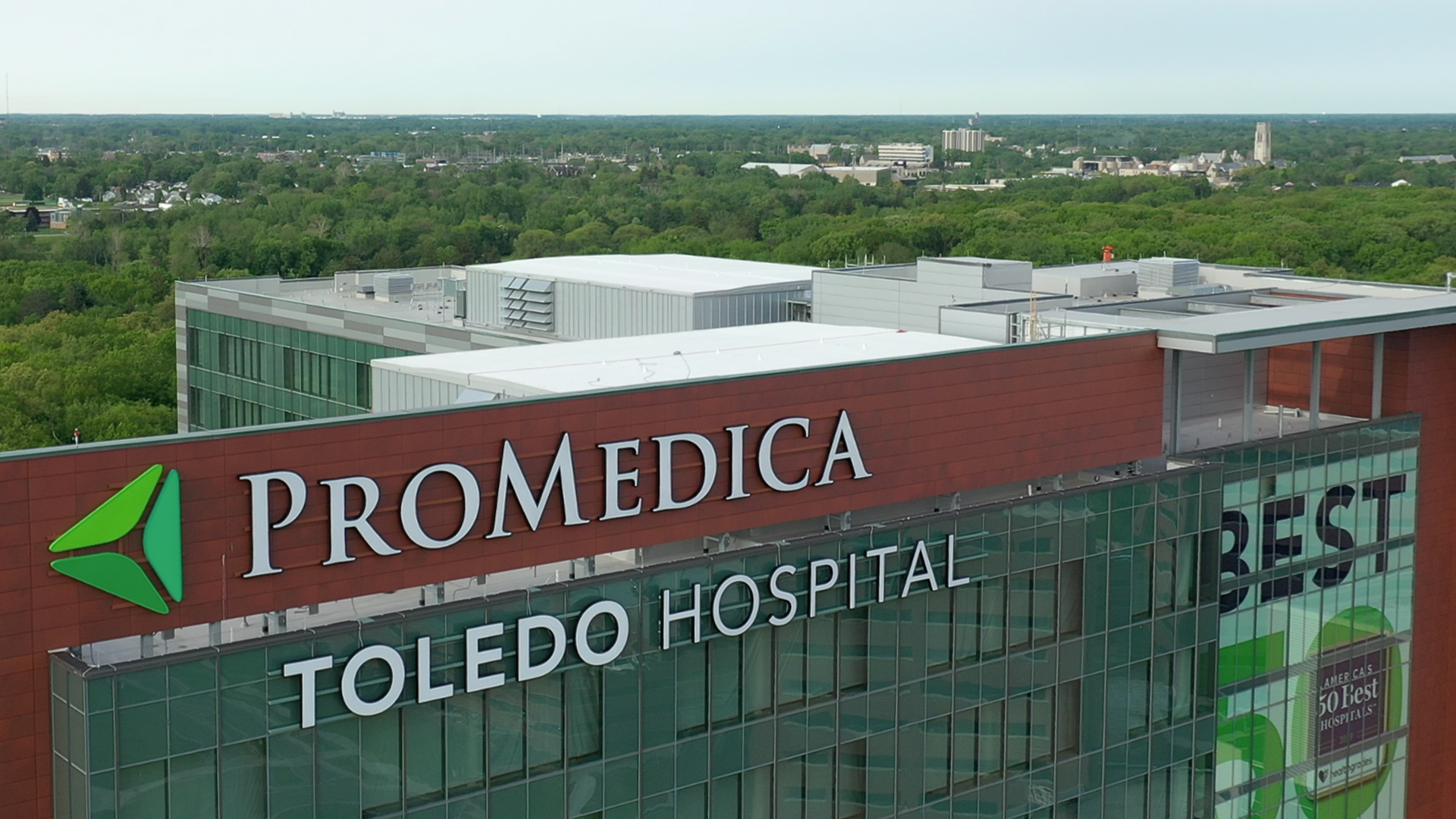 ProMedica is redefining healthcare locally, regionally and nationally. Healthcare no longer exists only inside the four walls of a hospital or a doctor's office. Healthcare is caring for a family's well-being, serving our communities at their core and helping our neighbors become healthier. This philosophy of care is well-aligned with the College of Medicine and Life Sciences mission to improve the health of the communities we serve.
Aside from its unique Affiliation with the College of Medicine and Life Sciences, ProMedica is a national pioneer and leader in understanding and addressing the social determinants of health to help connect patients with resources to improve socioeconomic factors, physical environment, health behaviors and access to quality care beyond a physician's office or hospital. And the health system's 2018 acquisition of HCR Manor Care, the nation's second-largest post-acute and long-term care provider, expands the system's reach, scope and influence into 28 states around the country.
ProMedica by the Numbers
11
hospitals in northwest Ohio and southeast Michigan
1,800+
licensed inpatient beds
2,100+
physicians and advanced practice providers with privileges
57,900+
inpatient discharges per year
50,400+
surgeries per year
6,700+
births per year
226,500+
ER visits per year