Elissar Andari, Ph.D.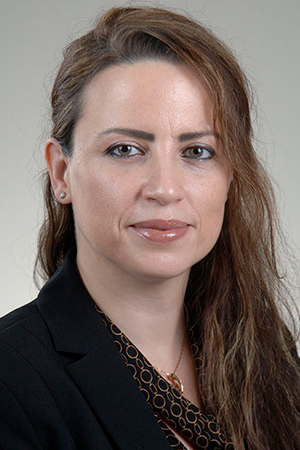 Assistant Professor
Department of Psychiatry
University of Toledo College of Medicine
Email: Elissar.Andari@UToledo.edu
---
ASAN Mission
We are studying the neurobiological correlates of social deficits in autism spectrum disorder and other psychiatric disorders. At ASAN, we are adopting a multimodal approach combining behavioral neuroscience, epigenetics and neuroimaging to uncover the nature of social deficits. We are also using machine learning approaches to determine biotypes of autism that are biologically relevant and that can respond best to selective treatments. Our lab focuses on using translational and clinical approaches to investigate new potential pharmacological treatments for deficits in social cognition.
Autism Biotyping 

Therapeutics for Autism 

Translational research

Increase risk for psychiatric disorders: child maltreatment
---
Explore our website:
Research Interests Lab Members About Dr. Andari Publications Collaborators About Autism Seminar Videos Contact