Community Care Clinics (CCC)
The CommunityCare Clinics (CCC) is an interdisciplinary, student-run organization established to deliver quality health care to the underserved populations in the Toledo Community.
PATIENT INFORMATION AND SCHEDULES CALL 419.482.8127
---
Clinical Links
---
Our Mission
The primary goal of the CCC is to raise health care awareness in the Toledo Community while affording its volunteers the opportunity to discover societal issues, practice principles of public health (i.e. health promotion) in an interdisciplinary fashion, and to affect a positive change in the Greater Toledo Area. The CCC constantly strives to improve our impact in the community. In addition to recent expansion of clinic sites and services, students have also elected to conduct research within the CCC with the overall goal improving the services provided at our clinics. For example, members of the CCC have received research grants from organizations such as the Arnold P. Gold Foundation to advance patient care in areas such as hypertension and heart disease.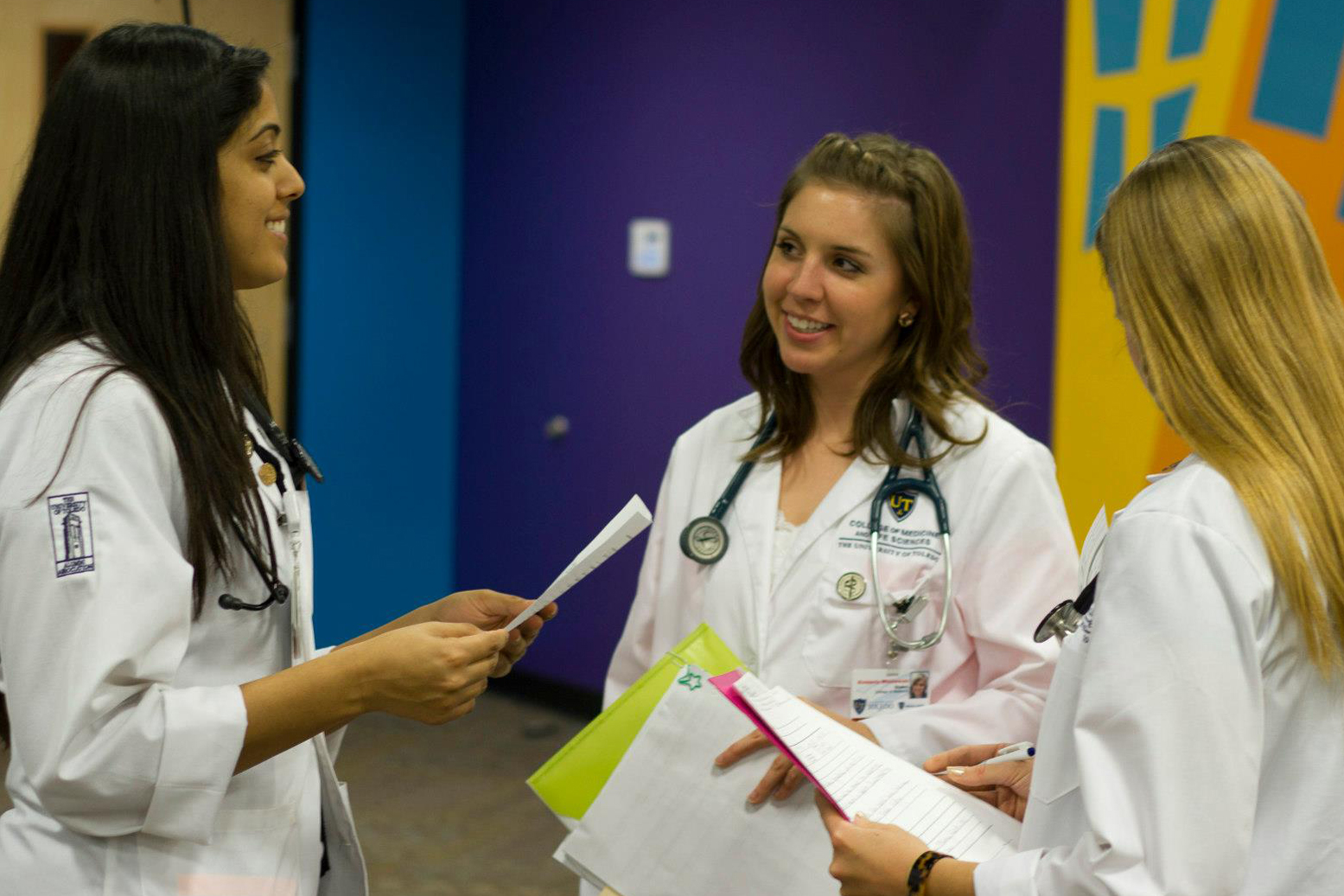 Medical and PA students getting ready to present their patients to a physician preceptor.
The CCC prides itself as being one of the few student-run organizations at The University of Toledo to provide medical students with "hands-on" clinical experience. As a result, we aim to enrich the educational experience for volunteers both inside and outside of clinic. The CCC facilitates a unique experience that places students from different health science disciplines such as medicine, pharmacy, and physician assistant in a dynamic, collaborative, clinical setting. The CCC also organizes supplementary workshops at the new Interprofessional Immersive Simulation Center (IISC) to practice physical exam and other clinical skills. All first year medical students who wish to volunteer at CCC clinics must attend our annual mandatory fall training session.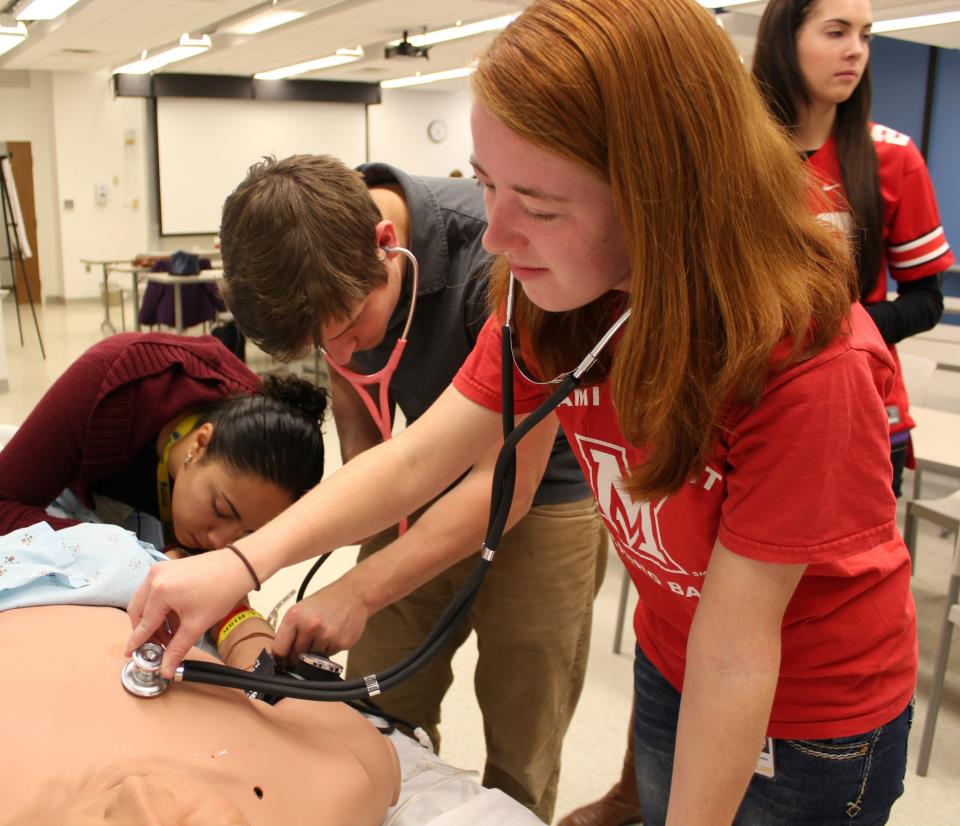 Students learning and practicing skills at one of the IISC workshops.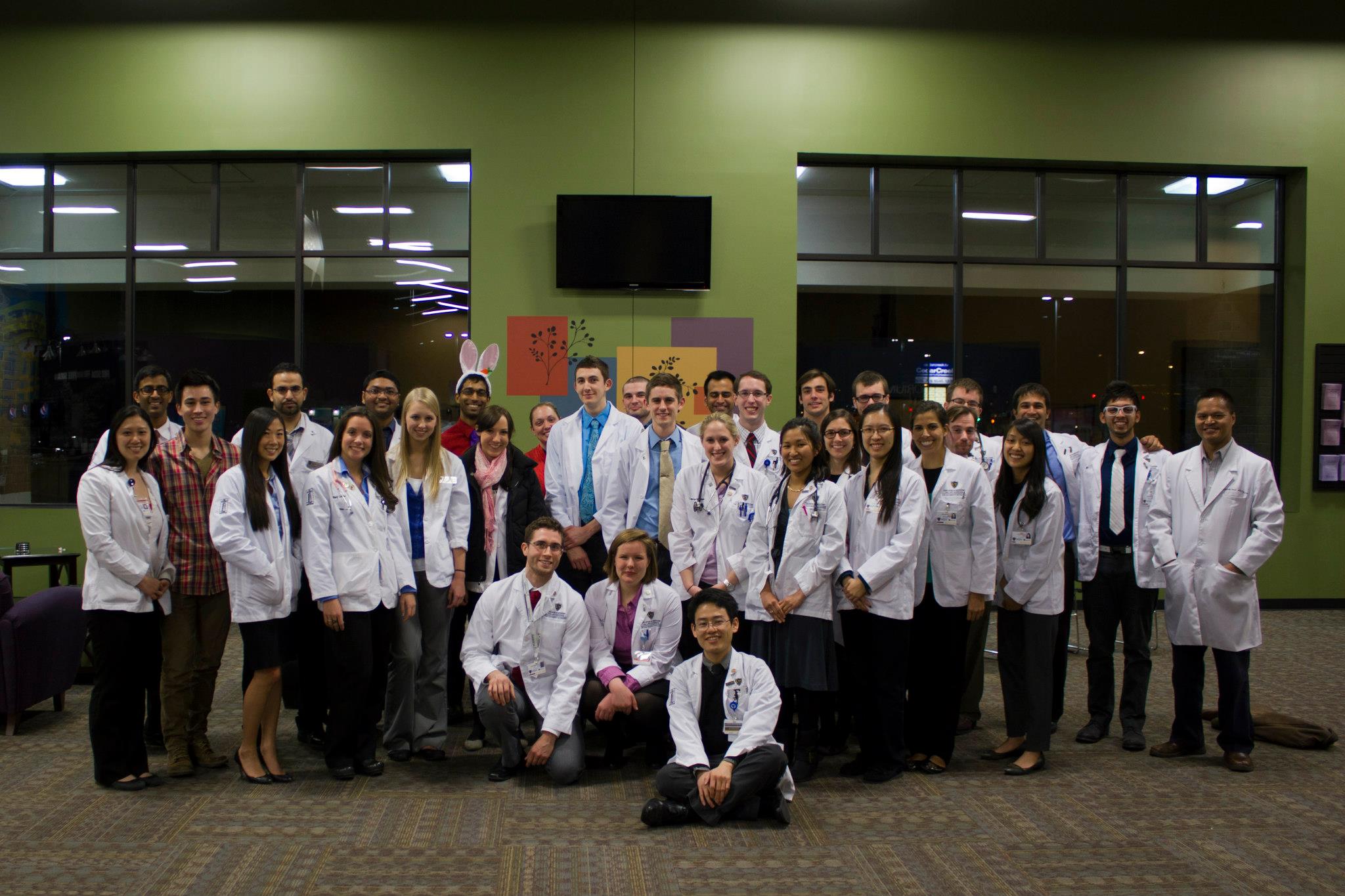 Tired but dedicated volunteers following a night working at clinic!


Students: to sign up for clinics, please first attend one of our fall orientation sessions. After orientation, please visit our website at www.utcommunitycare.org to register for an account. If you were unable to attend the fall training but would still like to volunteer, email info@utcommunitycare.org 
For more CCC news and updates, please check the bulletin board located by the student mailboxes or follow us on our Facebook group.
---
Clinics
Mildred Bayer Clinic for the Homeless
2101 Jefferson Ave
Toledo OH 43604
Originally established in 1992 through the joint efforts of the Neighborhood Health Association and volunteer health professionals, students and physicians from the Toledo Area, the Mildred Bayer Clinic for the Homeless provides free health care to the homeless population of Toledo. Patients are seen by a team of preclinical and clinical year medical students who conduct the interview and physical exam. The team then presents their findings to the attending physician preceptor in which a diagnosis and treatment decisions are made. During its rich 20 year history, Mildred Bayer has seen over 2,000 patients and been recognized by the City of Toledo for its contribution to the community.
CommunityCare Free Medical Clinic                                                                                    
2150 S. Byrne Rd.
Toledo, OH 43614
In 2010, the CCC began providing free, comprehensive healthcare services to people who are under-insured at the Perrysburg Heights Free Medical Clinic. In March 2013, the clinic moved to the CedarCreek Church in South Toledo and is now under the name CommunityCare Free Medical Clinic. Triage and patient interviews are performed by teams of community nurse volunteers and nursing, pharmacy, physician assistant, and medical students to ensure thorough and comprehensive care. Students confer with a physician preceptor, who makes all decisions regarding patient care. With the support of local physicians and generous donations from the community, we are able to offer services and most medications at low to no cost.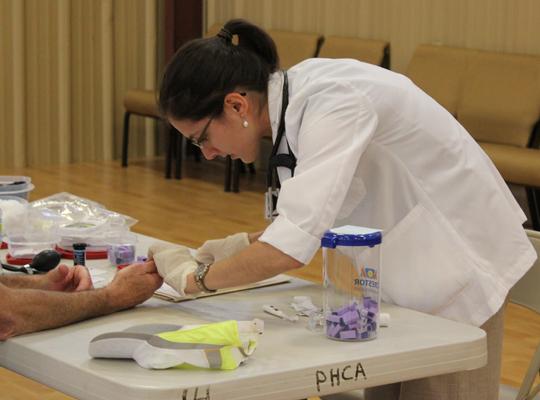 Medical student volunteer performing blood glucose screening during triage, part of the standard of care at the CommunityCare Free Medical Clinic!

CommunityCare Women's Health Clinic                                                                                  
2150 S. Byrne Rd.
Toledo, OH 43614
In May 2012, we opened the Perrysburg Heights Women's Health Clinic to better serve the needs of our female patients. Since our move to the CedarCreek Church site in March 2013 we have expanded our services by adding an additional physician volunteer to our staff. Our volunteer physicians are Board certified in Ob/Gyn and Fellows of the American College of Obstetricians and Gynecologists. Services provided at the CommunityCare Women's Health Clinic include on-site pap smears, pelvic exams, and general women's wellness exams.
---
Forms
---
Student Officers