White Coat Ceremony
The White Coat Ceremony, typically held during the week of orientation for first-year medical students, welcomes medical students to the College, and prepares them for the undertaking they are about to begin. Highlights of the event include a welcome by the Dean of the College of Medicine and Life Sciences, a keynote address on humanism in medicine, and presentation of white coats and recitation of the Medical Student Pledge of Ethics.
The 2021 White Coat Ceremony was Friday, July 30, 2021, at the Stranahan Theater and Great Hall. The ceremony lasted approximately one hour. Attendance for the ceremony was limited and tickets were required. During New Medical Student Orientation, students received three (3) guest tickets for the White Coat Ceremony.
White Coat Professional Ceremony Photos
---
Live Stream
The event was live streamed on YouTube. Watch the recording below:

---
Directions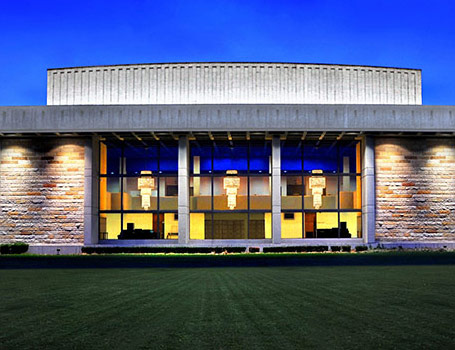 The 2021 White Coat Ceremony will be held at the Stranahan Theater and Great Hall (tickets required), 4645 Heatherdowns Blvd. in Toledo. This is a short, 10-minute drive from the Health Science Campus.
There is a large parking lot to the east of the building.
Find full directions on the Stranahan Theater website.
---
Previous Ceremonies
Watch previous White Coat Ceremony recordings:
2020 Virtual Ceremony 2019 Ceremony 2018 Ceremony 2017 Ceremony 2016 Ceremony