White Coat Ceremony
The White Coat Ceremony, typically held during the week of orientation for first-year medical students, welcomes medical students to the College, and prepares them for the undertaking they are about to begin. Highlights of the event include a welcome by the Dean of the College of Medicine and Life Sciences, a keynote address on humanism in medicine, and presentation of white coats and recitation of the Medical Student Pledge of Ethics.
The 2023 White Coat Ceremony was held Friday, July 28, 2023, at Nitschke Auditorium from 10 a.m. to Noon.
Attendance for the ceremony is limited. Each student will be allowed 4 guests. The students will be given 4 tickets during orientation week. Tickets will be needed for admission into the event. Parking will be in Lots 19 and 20 from 9 a.m. until 12:30 p.m. for guests. Additional information to come.
---
Live Stream
Watch the 2023 ceremony live stream here:
Watch previous ceremonies via the links at the bottom of the page.
---
Directions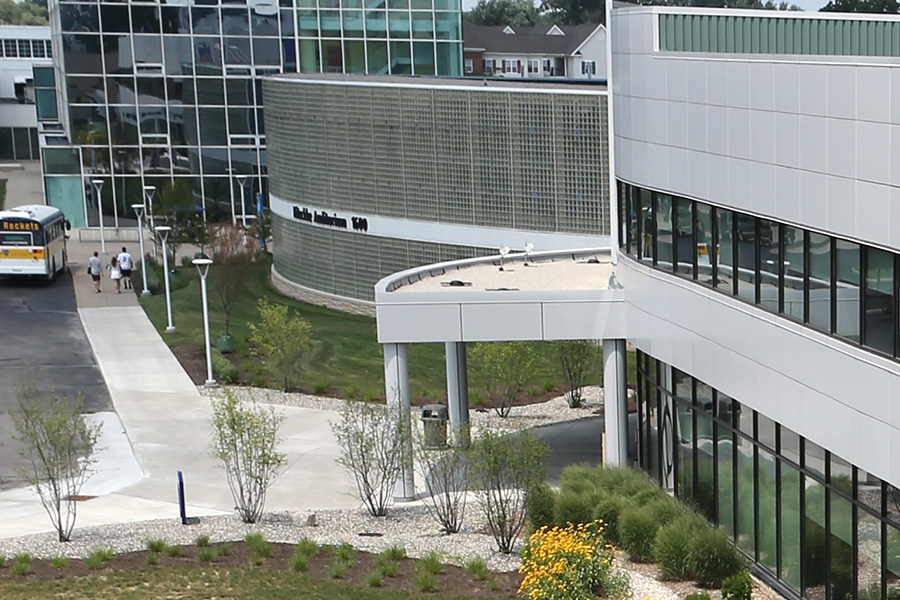 The White Coat Ceremony is held at Nitschke Auditorium on The University of Toledo's Engineering Campus, off of Douglas Road.
From Douglas Road, turn onto Oakwood Avenue and take a right turn onto North Westwood Avenue. Park in Area 20.
---
Previous Ceremonies
Watch previous White Coat Ceremony recordings: