White Coat Ceremony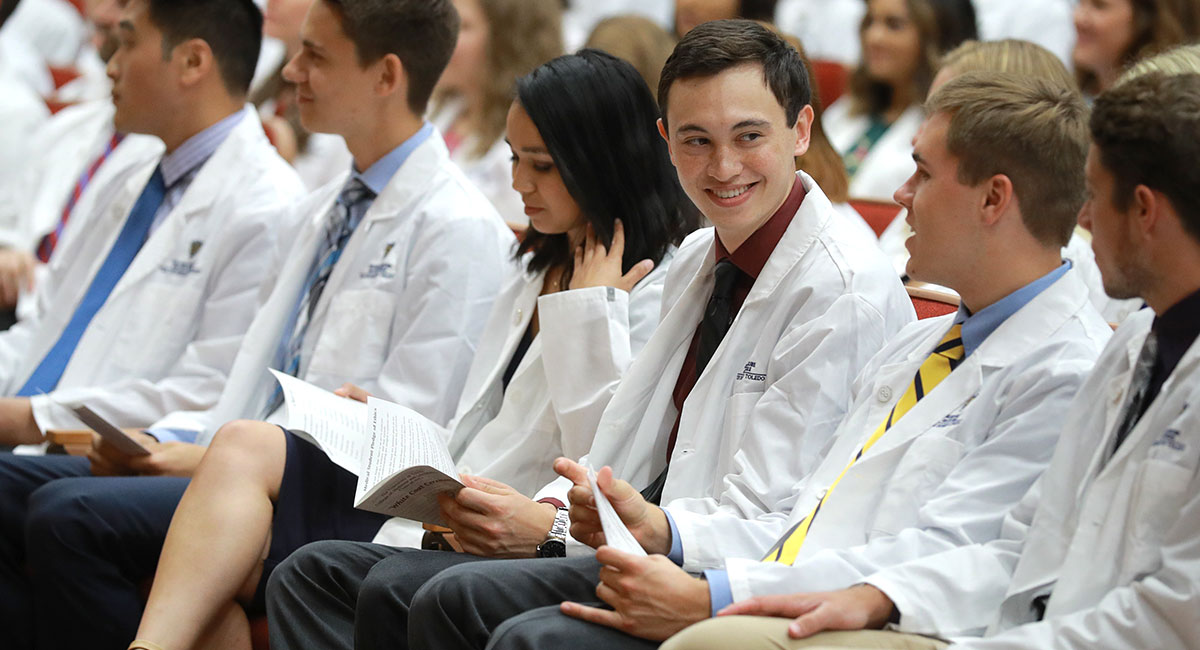 friday of Orientation Week at Nitschke Auditorium
The White Coat Ceremony, held during the week of orientation for first-year medical students, welcomes medical students to the College, and prepares them for the undertaking they are about to begin. Highlights of the event include a welcome by the Dean of the College of Medicine and Life Sciences, a keynote address on humanism in medicine, and presentation of white coats and recitation of the Medical Student Pledge of Ethics.
---
Live Stream
---
2018 Video
Watch the 2018 White Coat Ceremony in its entirety from August 2. Follow along with the ceremony by downloading the White Coat Ceremony Program (PDF).
---
Directions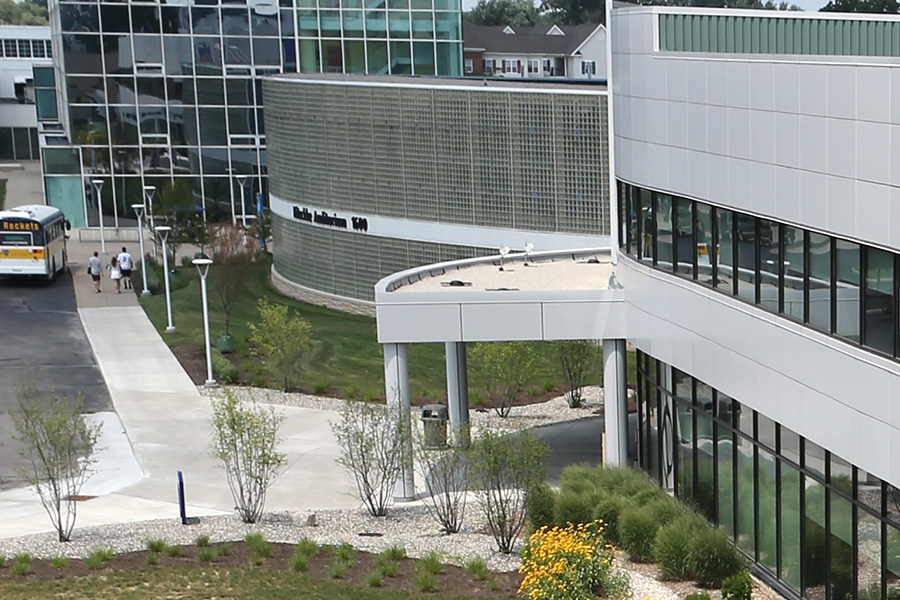 The White Coat Ceremony is held at Nitschke Auditorium on The University of Toledo's Engineering Campus, off of Douglas Road.
From Douglas Road, turn onto Oakwood Avenue and take a right turn onto North Westwood Avenue. Park in Area 20.