Earth and Environmental Ecology Graduate Students
EEEGS is a student organization that brings together graduate students within the Department of Environmental Sciences for social and outreach activities. As a society, we strive to further improve our professional and leadership skills through promoting science education and outreach in our community, raising awareness of environmental issues, building collaborations with local organizations and developing activities to unify diverse groups of participants.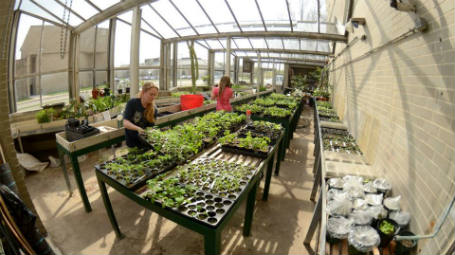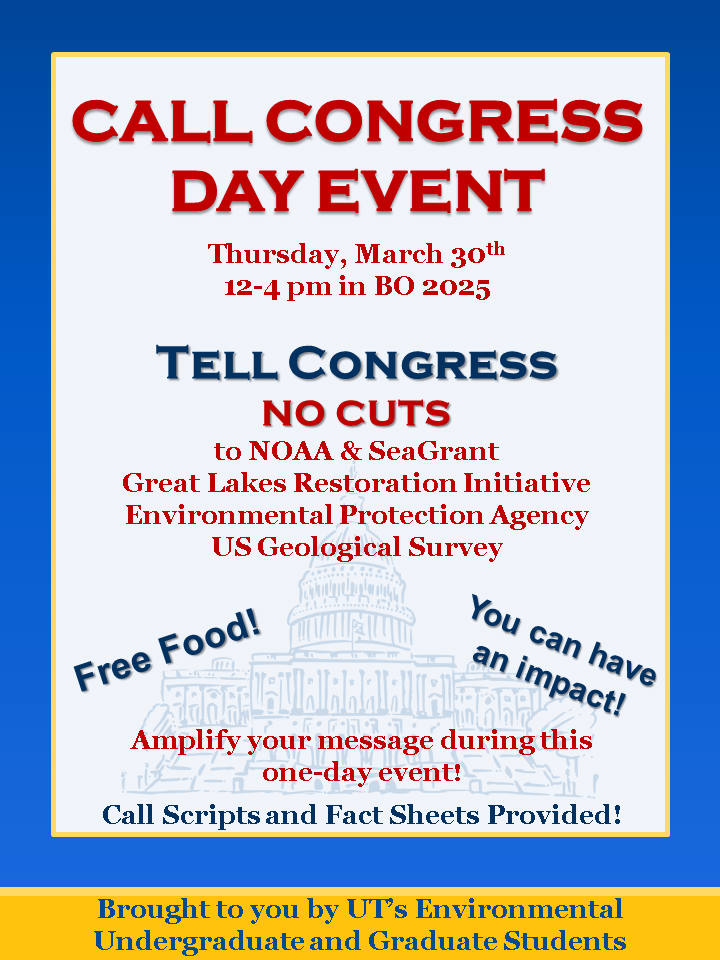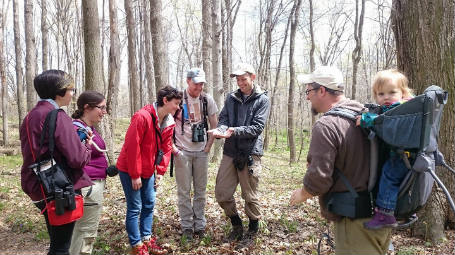 Our regular social events include group outings to visit local restaurants, museums, and metroparks. Every fall we hold a camping trip for those students who wish to get outdoors even more. In addition to unwinding and communing with the nature and culture of the Toledo area, we also engage in a number of fundraising and outreach opportunities. Each spring, we host our annual plant sale, in which we partner with the UT Community Garden to raise money for both causes by growing and selling vegetable plants for personal gardens. The money raised from this event goes to fund our events and provide a travel scholarship for graduate students to attend conferences. Other events we have held include a Call Congress Day (see below) where we placed 150 calls to representatives in the region advocating our support of the Great Lakes Restoration Initiative and what it meant to us as students in the Toledo area.  For more information on our events or on grad life in the department, please email the officers at egs.utoledo@gmail.com   

Recent Activities:
Call Congress Day: we teamed up with our departmental undergraduate group to make 150 phone calls to state representatives about important science issues and budget proposals
EGS Goes to the Art Museum
EGS Game Night at the Lake Erie Center
Spring Plant Sale Fundraiser
Toledo Science March: created science themed signs for attendees and hosted a 'teach-in' table at the Imagination Station to help young participants develop their science skills.
Upcoming Activities
Kelley's Island camping trip
EGS Officers for 2017-18 School Year Include:
President: Eva Kramer
Vice President: Megan Niner
Treasurer: Ruth Whittington
Outreach Coordinator: Sara Guiher