Faculty: Von Sigler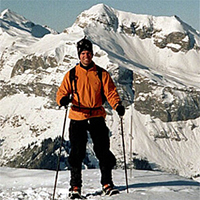 Professor of Environmental Microbiology
Associate Chair, Environmental Sciences
Ph.D., Purdue University 1999
B.S., Purdue University

Research and Teaching Interests
419.530.2897 (office) | 419.530.4581 (lab) | von.sigler@utoledo.edu
ResearchView Dr. Sigler's Publications
CoursesDownload Vitae (PDF)
---
Research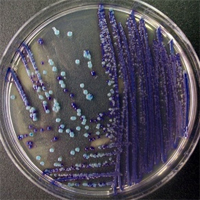 Primary research projects:
Identifying the geographic origins of environmental pathogens. Diagnostic genes were identified that allow the novel use of community fingerprinting to reveal the geographic origins of fecal contamination in open waters. By targeting Escherichia coli communities instead of isolate libraries, descriptive fingerprints of complex E. coli assemblages can be used to match pollution sinks to potential sources. The application of this methodology has resulted in the identification of specific geographic pollution sources at two recreational beaches in Ohio.
Identifying factors that result in the transmission of methicillin-resistant Staphylococcus aureus (MRSA). Initial efforts have revealed culture conditions that specifically and sensitively recover MRSA from inanimate objects, including those co-contaminated with complex assemblages of bacteria. These efforts, combined with the development of novel multiplex PCR protocols and sampling strategies, facilitated the identification of MRSA reservoirs in the non-hospital environment. Additionally, recent funding is supporting a MRSA surveillance effort in the UT Medical Center as well as an evaluation of MRSA decontamination strategies.
Characterizing the transport of pathogen communities originating in land-applied waste materials. Expertise in GIS, epidemiology, and molecular microbiology is being used to evaluate the risk to human health of the land-application of biosolids. Genetic fingerprinting of pathogen indicator bacteria has revealed that bacteria originating in biosolids are transported through artificial drainage and into surface waters. Current efforts also focus on the production of bioaerosols following biosolids application. The bacterial component of the aerosols is currently being assessed with genetic fingerprinting to determine the risk of offsite bioaerosol movement.
---
Courses
EEES 1170 MICROBES AND SOCIETY [3 hours]
The goal of this course is to introduce students to the fascinating and important roles of microbes in everyday life, including disease and public health, environmental science, agriculture, and bioterrorism. [Spring] Natural Sciences core course.


EEES 4150 EVOLUTION [3 hours]
The modern theory of evolution presented within a framework of theoretical genetics and population biology; phylogeny and evolution of the vertebrates. [Spring] Prerequisite: EEES 2150 or BIOL 2150; CHEM 1230.


EEES 5150 ORGANIC EVOLUTION [3 hours]
The modern theory of evolution presented within a framework of theoretical genetics and population biology. [Spring, every year; Sigler] Prerequisite: consent of instructor.


EEES 3900 SCIENTIFIC WRITING AND COMMUNICATION [3 hours]
Includes discussions of environmental issues featuring guest experts from a variety of environmental-related occupations, readings in environmental literature and student reports on projects and internships. [Spring] Prerequisite: Junior or senior standing. (Taught as a writing intensive course)