Additional Resources
HOW TO GET INVOLVED:
As a student project, GreeningUT Through Service Learning is excited about the progress we have made and plan to continue growing the amount of native plants on campus to reduce the amount of turf grass. Plans are in the works for additional garden locations and growing the size of the current gardens. Another exciting partnership with UT's Grounds Department to find locations for no-mow native prairie plantings across campus. We believe as these locations increase, the enriched beauty and increased amount of pollinators and wildlife on campus will be appreciated.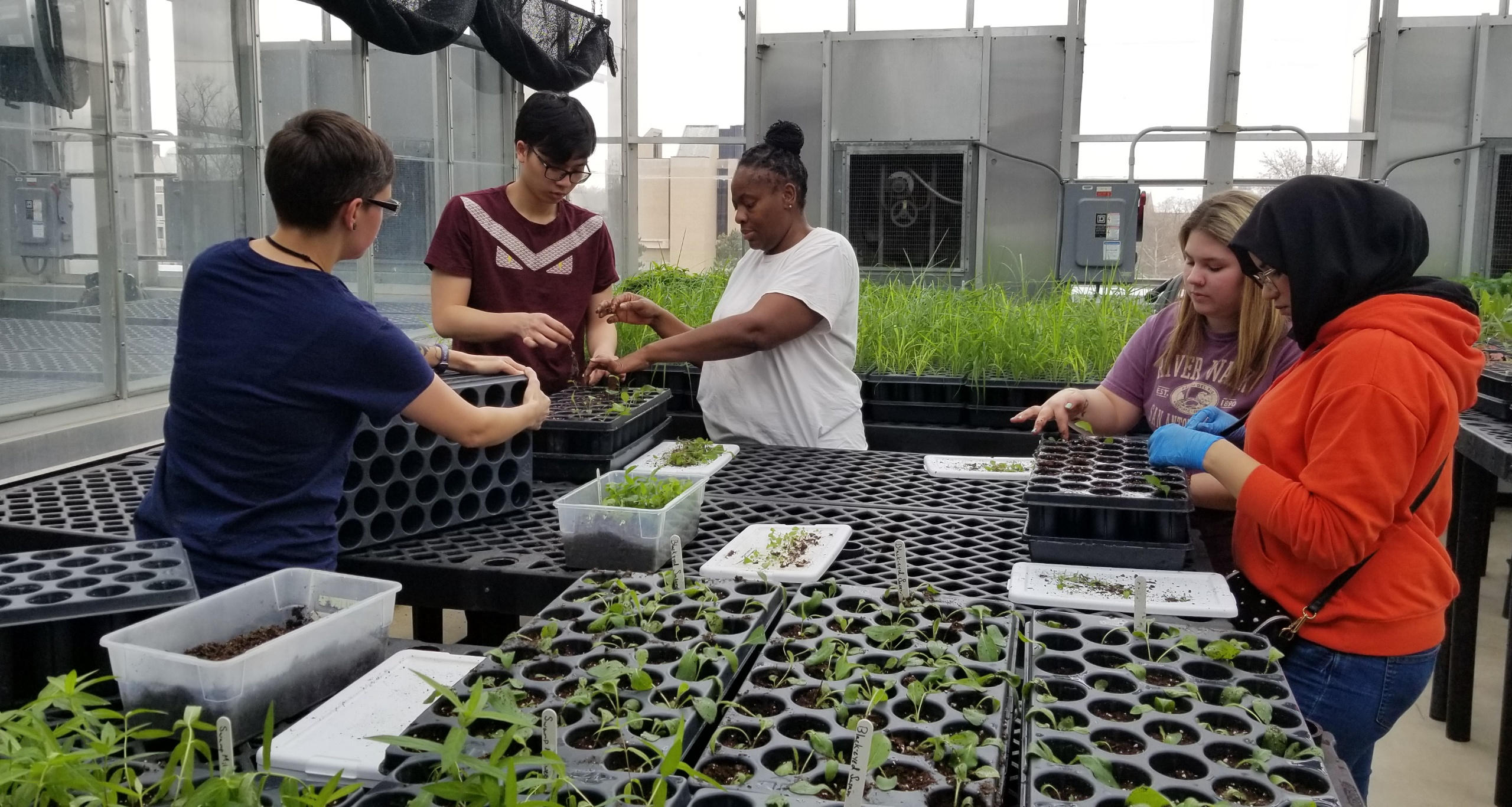 University of Toledo is not the first university to implement native plantings on its campus and we will not be the last one to do so. Many other colleges in the Eastern Midwest are utilizing native plants in one form or another. Check out the links below to find more information about campuses with native plantings. Campuses not listed below have developed and signed Sustainability Policies, but have not developed native plantings at this time, or do not have information available online.
OTHER UNIVERSITIES: 
OTHER NONPROFIT RESOURCES:
Metroparks Toledo - The native plants nursery is a great resource for help and information on starting your own native plantings. Contact them with questions about native plants specifically in the Oak Openings Region.  https://metroparkstoledo.com/features-and-rentals/native-seed-nursery/
Green Ribbon Initiative: The Green Ribbon Initiative is a group of conservation groups who have focus in the Oak Openings Region. Their website is contains information about native plants, workshops, and a list of partners who's websites contain even more information. https://www.oakopenings.org
CONTACT US:
Email: GUTSutoledo@gmail.com


Faculty Advisors:
Dr. Jonathan Bossenbroek
Email: jonathan.bossenbroek@utoledo.edu
Dr. Todd Crail
Email: todd.crail@utoledo.edu
GUTS Logos Created by Sarah Knauf, BGSU Graphic Design Student
Books Referenced:
Branhagen, Alan. Native Plants of the Midwest: A Comprehensive Guide to the Best 500 Species for the Garden. Timber Press, 2016.
Grigore, Michelle T, et al. Living in the Oak Openings: A Guide to One of the World's Last Great Places. 3rd ed., 2016.
Wasowski, Andy, and Sally Wasowski. Gardening with Prairie Plants: How to Create Beautiful Native Landscapes. Univ. of Minnesota Press, 2003.