Pursue your education at UToledo and the Lake Erie Center!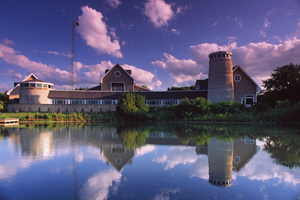 The Lake Erie Center is a great place to pursue a graduate education! Students work in state-of-the-art laboratories at our lake-front facility, under the guidance of our outstanding faculty and with the support of our dedicated staff. Enjoy easy access to Lake Erie on the LEC boats, free parking year-round, great office space, up-to-date computer and laboratory equipment, as well as use of our full kitchen, lounge area and patio with tables and grill. Enjoy study breaks on the walking trails connecting to Maumee Bay State Park and the convenience of being close to the field!
Undergraduates work at the LEC, too! Many work on independent research projects and are part of laboratory teams. Most are pursuing their bachelor's degrees in the Department of Environmental Sciences (click here to learn more about undergraduate students at UT DES). 
LEC graduate students come from a variety of disciplines; most are admitted through the Department of Environmental Sciences, which offers the following degree programs:
Master of Science in Biology (Ecology Track)
Master of Science in Geology
Master of Science and Education (Biology and Geology Tracks)
Doctor of Philosophy in Biology (Ecology Track)
Click here to learn more about DES entrance requirements.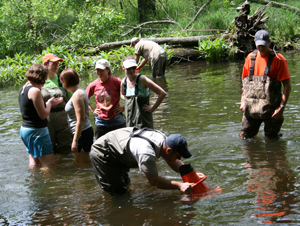 Students also come from several other UToledo departments, including Geography and Planning, Civil Engineering, Chemical Engineering, Education, and the Health Science disciplines. 
At the Lake Erie Center, research focuses on exploring the linkages among land use, aquatic resources, water quality, sustainable living and human health - using the Maumee River and Bay and its key influence on the western Lake Erie Basin as a model. The LEC assembles within a single facility programs and expertise in aquatic conservation, bioremediation and restoration, coastal zone processes, environmental chemistry and hydrology, ecology and ecosystem management, fishery genetics, geography and land use planning, limnology, remote sensing, and environmental and health monitoring.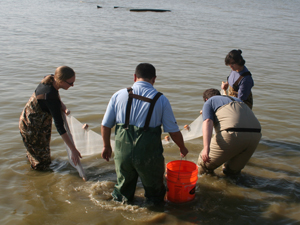 The LEC is located in the northwestern corner of Ohio's Maumee Bay State Park, a stone's throw from Lake Erie.
Visit our research page to learn more about our labs and current projects. Potential applicants are encouraged to identify an LEC professor with whom they would like to work.
For more information about the University of Toledo graduate school, and to apply online, click here.