Exchange Visitors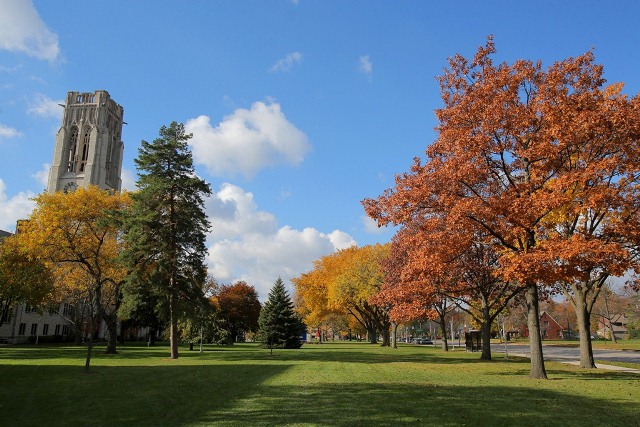 Prospective J-1 Exchange Visitor Information
Current J-1 Exchange Visitor Information
---
 DS-2019 Request: Upon submission, the DS-2019 immigration document and accompanying documents will be prepared within 2-3 business days.
NEW REQUIREMENT
On October 6, 2014 the U.S. Department of State issued a new rule concerning the J-1 Exchange Visitor Program.  Effective January 5, 2015, departments must determine the prospective exchange visitors possess "sufficient proficiency in the English language, as determined by an objective measurement of English language proficiency, successfully to participate in his or her program and to function on a day-to-day basis."
[22 CFR 62.11(a)(2)] 
The new rule requires the sponsoring department to use one of the following objective measurements of English language proficiency by one of the following:
A recognized English language test (e.g., TOEFL; IELTS); or
Signed documentation from an academic institution or English language school; or
A documented interview conducted by the sponsor either in-person or by videoconferencing, or by telephone if videoconferencing is not a viable option.
If the documentation is absent the request cannot be fulfilled.
Step 1: UT department or office must complete the DS-2019 Request Form.

The DS-2019 Request Form will require UT Departments to collect information from their future J-1 Exchange Visitor. 

Step 2:

Email OISSS the following items for a completed request:

Passport page (also passports of dependents if applicable)
Proof of funding letter. Translated in English if necessary. Amount in U.S. dollars.
Copy of health insurance policy.

Step 3

: Complete J-1 Processing Fee of $200.
---
 J-1 Prearrival Checklist: Important information for future J-1 Exchange Visitors.
Learn how to pay the SEVIS Fee, how to carry documents through the airport, and more.
---
Health Insurance Resources: While UT cannot evaluate, recommend, or endorse any specific health insurance company or policy, see a list of health insurance providers prepared by NAFSA.
---
Transportation Options from Toledo & Detroit Metro Airports
Transportation Options around Toledo

---
Maintaining J-1 Status: Immigration regulations for all J-1 categories.
---
J-1 Handbook
: Information regarding J-1 immigration regulations and UT policies and procedures as they relate to the J-1 program.
---
Change of Status: Your eligibility to change to another nonimmigrant status may be limited. Click the link to see the various handouts for a change of status.
---
Dependent DS-2019 Request Form: Use to invite your spouse and/or child to U.S. as a J-2.
---
Academic Training (student categories only): Employment integral to an exchange visitor's academic program which may occur during and after the completion of studies.
---
Extension of Program: A J-1 must complete their program by end date indicated on Line #3 of DS-2019. If the individual cannot complete the program by this date, contact OISSS for an extension before the end date.
Extension of Program (student categories only)
For Short-Term Scholars, Research Scholars, and Professors. OISSS will need the following:

Verification Letter from UT department with a new end date,
Proof of continued funding must be up to date within the last month, 
Proof of continued health insurance coverage.
---
Co-Enrollment (student categories only): A student can be enrolled in two different schools at the same time (concurrent enrollment), as long as the enrollment in both schools amounts to a full-time course of study.
---
Transferring:
Transfer in J-1s must email OISSSto initiate the transfer process. The J-1 scholar/student, OISSS, previous institution, and the UT department will coordinate the transfer details.

A transfer is allowed if the research topic and J-1 category will remain the same at UT.
A J-1 student may transfer if the purpose of the transfer is to complete the academic objective for which he or she was admitted.
The start date at UT must be the day following the last day at the prior institution. A gap between program sponsorship is not allowed.

Transfer out J-1s must fill out the Transfer Out Form and give a copy of an acceptance letter or email confirming new research program to OISSS.

Students must withdraw from all UT courses before the transfer out is complete.
---
Dependents of J-1 Exchange Visitors in J-2 status are eligible to apply to the USCIS for employment authorization. J-2 dependents are not permitted to work or to receive a U.S. Social Security Number until they have received an Employment Authorization Document (EAD) card from USCIS. Average processing time is 3 months.
J-2 dependents with employment authorization may work until the date on the EAD card or until the J-1 completes his/her program, whichever is earlier. J-2 dependents may apply to renew work authorization, as long as the J-1 remains in status.
---
 Miscellaneous Information
Need a visitation letter? Check out our Letter policy!
Want to Travel? Bring your DS-2019 into OISSS at least a week before traveling to get the document signed!
Have you moved? Email OISSS to update your local U.S. address.