Banking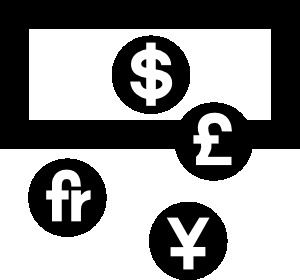 International students interested in paying tuition and fees should utilize our international payment platform Flywire:
Flywire is a simple, secure way to pay The University of Toledo from your home country, typically in your home currency. Flywire is the only way to send an international payment to the University. In addition to international payments, Flywire supports a growing list of online options. These vary by country and will be displayed when you arrive at the UT Flywire payment portal.
 To get started:
Log-in to MyUT
Under "Payment Information," click the "Flywire International Payments" link (NOTE: You will now be redirected to UT's Flywire portal)
Select your country, currency, and the payment method that is best for you
Log-in to your existing Flywire account or create one
Fill in any additional required detail in the simple to navigate form
Follow the instructions to complete the payment from your selected country
Important: payment instructions are one time use only. You will need to visit MyUT each time you need to pay the University.
Flywire offers 24/7 support, including live chat within the payment experience. You can visit flywire.com/help or email support@flywire.com for any assistance.
A checking account allows you to write personal checks either to buy goods or pay bills.  You may pay of your monthly bills (rent and utilities) through your checking account. That way, if there is ever a question about your having paid, or not, you will have proof you paid. Most baking institutions also offer online bill pay or a debit/credit card which may be used like a check.
*Never give out your checking account number to anyone except the bank representatives. If you give out your number, an individual could use it to withdraw money from your account—even without a signature from you!
A savings account is for extra money. You should put money which you will not need for daily or monthly living expenses into this account. You can save money for tuition, books and insurance in this account.
Automatic Teller Machine's or ATM's are where you can withdrawal or deposit funds into your checking or savings accounts. You will use a PIN number to access your account.  Most ATM's are located near the entrance of banks,large grocery stress and shopping centers. There is  typically a nominal fee ($2 or $3 dollars) associated with withdrawals from the ATM's.
Memorize your PIN number- Never carry it with you.