Report Request
Individuals who wish to obtain a copy of a UT Police Incident or Accident report may do so. Click the 'Police Report' icon below for the online request form.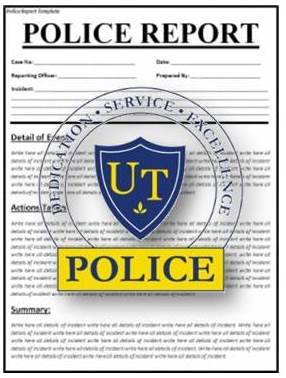 NOTE: If you need to FILE a report, please contact the Police Dispatcher at 530.2600

Some things to keep in mind when requesting a copy of a report:
Once available, copies of reports will be e-mailed, unless requested otherwise.

Reports that have not been approved by a supervisor will not be released.

If you would like the report in any other medium, a cost may be associated with the request.
Any questions may be directed to Police Administration at 419.530.2001