News and Events
Fall 2017 Senior Design expo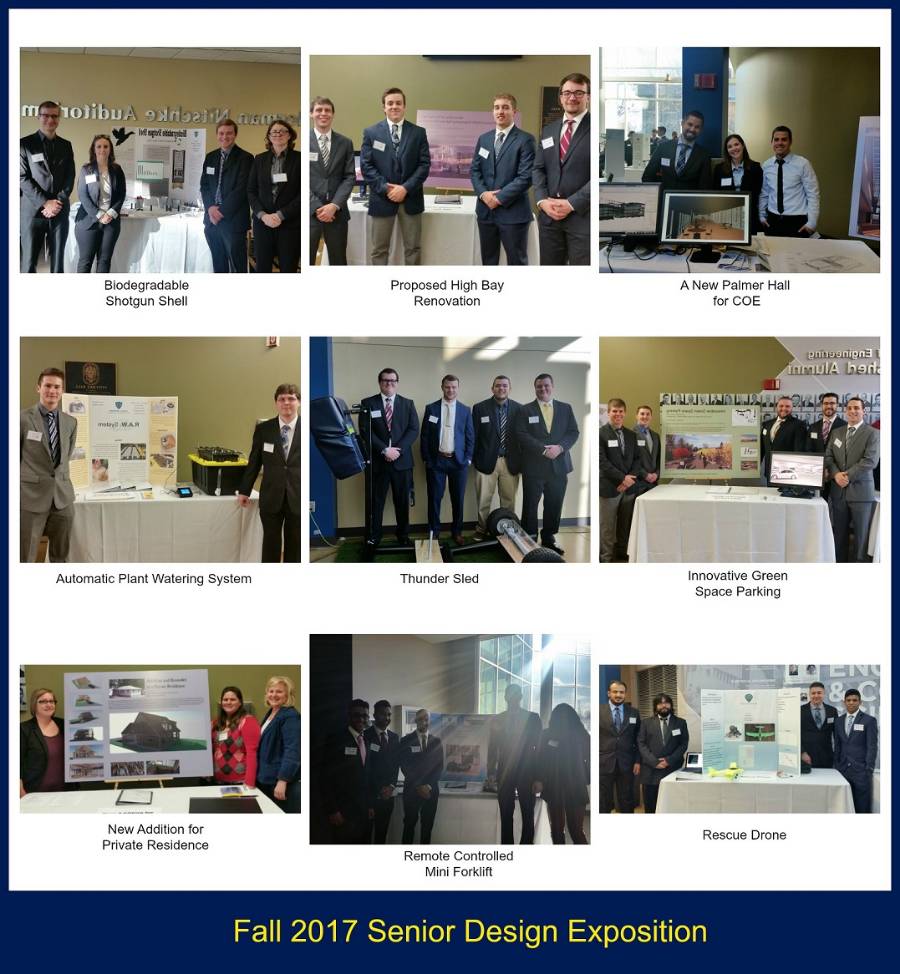 ACM-W team wins big at scarlethacks 2017
Congratulations goes out to Engineering Technology students Yizhen Shi, Carla Marzari, and Naba Rizvi who won first place and also won "Most Entrepreneurial Project" for CodeWeGo at ScarletHacks.  ScarletHacks is Illinois Tech's 24-hour hackathon.
Visit https://devpost.com/software/codewego to see how CodeWeGo works and what inspired the team to create it.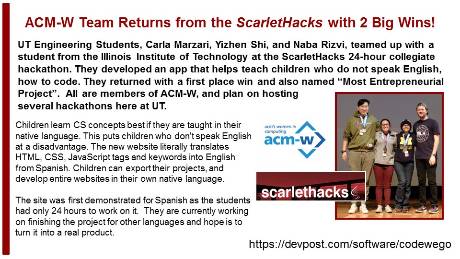 met graduate appears on shark tank and lands a deal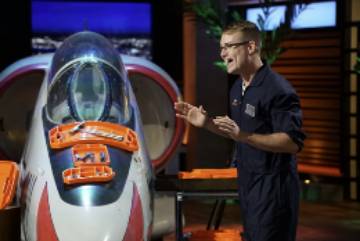 Tom Burden a 2014 MET graduate appeared on "Shark Tank" on November 12, 2017 with his invention the Grypmat, a non-slip tool tray geared toward mechanics. For more on this story please visit 13ABC.
Assistant director of department student services
Please welcome Julie Croy to the Engineering Technology department. Julie will be assisting Myrna Rudder with student advising on a part-time basis.  Julie has been advising students on the University of Toledo's campus for over 15 years and will be a beneficial addition to the department.
2017 ASEE NOrth Central Section Best Faculty Paper Award
Congratulations goes out to Dr. Carmen Cioc, Dr. Sorin Cioc and Richard Springman for their paper "Using the Capstone Senior Design Project to Retrofit or Design Laboratory Demonstration Units" which was awarded Third Place in the  2017 Best Faculty Paper Award Competition of the ASEE North Central Section.  The award is listed on the ASEE website and will also be in the next ASEE newsletter.  
Graduate receives top award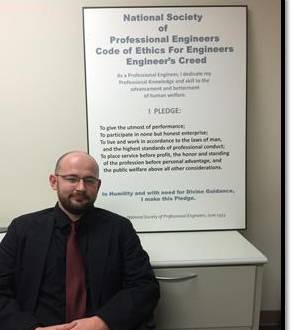 James Gonya was named the winner of this year's Outstanding Engineering Student Award by the Ohio Society of Professional Engineers. James was the president of the society's student chapter, served on the society's board of directors, served on the Engineer's Foundation of Ohio's board of trustees and he graduated magna cum laude.  James just recently passed the Fundamentals of Engineering examination and is employed by JDI Group in Maumee.
'the Price is right'
Jacob Mattoni an EET student and a senior airman in the Air National Guard won the Showcase Showdown on The Price is Right in March.  For more of this story please see The Blade published May 27, 2017.
Making connections: Preparing teachers to integrate stem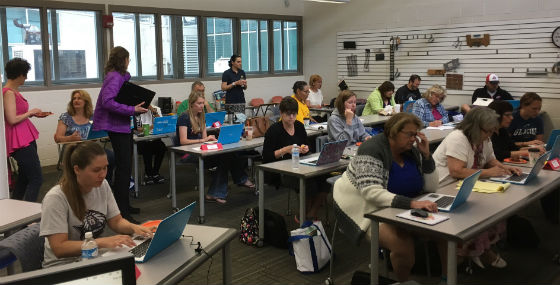 A summer research collaboration between UT and Toledo Public Schools (TPS) led by Dr. Judy Lambert provided support to 5th and 6th grade math and science teachers who would like to integrate STEM activities into their classrooms.  Dr. Carmen Cioc, MET program director, and Dr. Sorin Cioc  developed and presented four engineering design challenges to the 17 participants. The participants also toured two of our engineering labs and learned more about 3D printing and the flow of air in the wind tunnel.
spring 2017 senior design exposition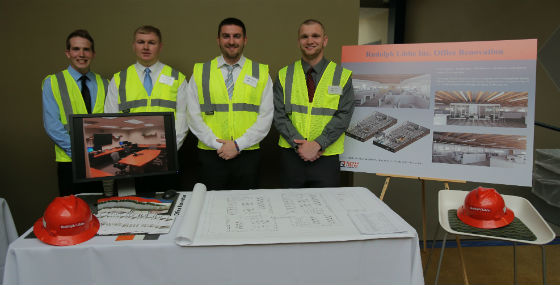 Rudolph Libbe Inc. Office Renovation
Senior Design Team


Construction Engineering Technology students, along with Interim Chair, Linda Beall, tour the new "Tower on the Maumee", formerly the Fiberglass Tower. Photo is of the newly installed Italian tile. For more of this story please see The Blade published April 19, 2017.
Spring 2016 CET Graduate Ammar Alkhars was accepted into the very selective McDermott Middle East KSA Graduate Training Program. Ammar (pictured on the far left in article) will now be rotated through McDermott's sections over a two year period to learn their operational functions.