2017/2018 graduate online Orientation
Welcome to graduate school and congratulations on your decision to earn your degree at The University of Toledo. As a new graduate student, we know your time is very valuable. The new graduate student online orientation was developed to allow you to complete the required orientation at your own convenience. 
This is an opportunity to learn about resources available in the campus community, to gain an understanding of academic regulations for graduate students, to explore areas of professional development, and much more.  To ensure you begin your graduate career as prepared as possible, the following information has been made available to help you get started. This information is intended to help you facilitate a smooth transition as you begin your graduate studies. We hope that you will reference this site throughout your time at The University of Toledo. 
GETTING STARTED - YOUR FIRST STEPS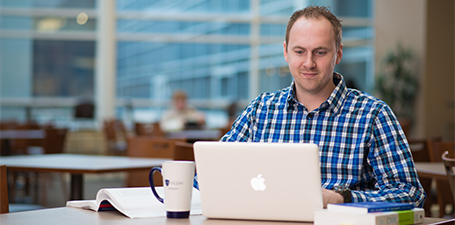 As part of the orientation requirement, all new graduate students are required to complete three online modules focusing on diversity, harassment, and academic integrity. Each of the modules will take approximately 30-45 minutes to complete. For each module, the requirement will be tracked upon your completion of the module. In addition, please be certain to review all other resources and information available as part of this orientation.
 IMPORTANT REMINDERS........
If you have not already provided your final official transcript(s), please do so as soon as possible. Transcripts are considered official only if submitted in a sealed envelope by the issuing institution. Along with official final transcripts, international students must also bring their official diplomas/certificate of graduation to the College of Graduate Studies for review. If the documents are not in English, students must provide an official English translation in additional to the original documents. Please see section on admission requirements.
Check your rockets email account often for important dates, reminders and events.
Scholarship opportunities are still available. Please click here to review the Terms and Conditions for the Michigan Initiative Award and Sister City Award.