Applied Spatial Ecology Laboratory: Research Assistants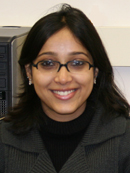 Kamalika Ganguly
Graduate Student
419.530.8378
kamalika.ganguly@rockets.utoledo.edu
Dissertation: Determining Spatial Autocorrelation and Scaling Relationships in Arsenic flow and its uptake by plants across different sized Wetlands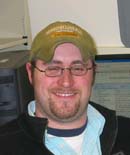 Nathan Manning
Graduate Student
419.530.8378
nathan.manning@rockets.utoledo.edu

I am a Ph.D. student working in Dr. Mayer's and Dr. Bossenbroek's labs; I am also a fellow in the LEC's NSF Gk-12 program. My main focus is spatial and temporal modeling of Yellow Perch populations in the Western Basin of Lake Erie, specifically the role of different types of turbidity. Other research interests include wetlands ecology, effects of human impacts at the landscape scale, and invasive species.
Marc Morandi
Graduate Student
419.530.8378
marc.morandi@rockets.utoledo.edu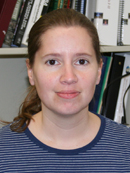 Jennifer Sieracki
Graduate Student
419.530.8378
jennifer.sieracki@rockets.utoledo.edu 
CV-2012 (PDF) 
I am a Ph.D. student modeling the spread of VHSV and other invasive species in the Great Lakes. My other research interests include aquatic invasive species ecology, effects of land use on Great Lakes and big rivers, freshwater mussel ecology, and natural resource policy.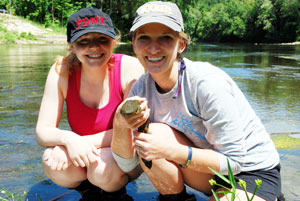 Lindsay Vollmar and
Rebecca Brent
Undergraduate Students
419.530.8378
lindsay.vollmar@rockets.utoledo.edu
rebecca.brent@rockets.utoledo.edu