Applied Spatial Ecology Laboratory: Research Assistants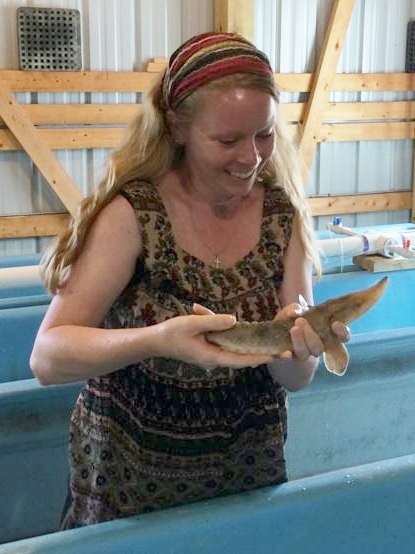 My PhD research is focused on building a habitat suitability model for lake sturgeon in the Maumee River.  Lake sturgeon were once highly abundant throughout the Great Lakes Basin but are currently absent from much of their historical habitat and are listed as an endangered species in the state of Ohio.  In order to reintroduce lake sturgeon to their former habitat, we must first determine if these areas are still able to support a sustainable population after decades of habitat alteration.  Developing a habitat suitability model for lake sturgeon will help direct restoration efforts in the Maumee River.  The habitat suitability model will be transferable to multiple species like game fish, invasive species, and rare or cryptic species.  I received a B.S. in Biology from the University of Findlay and a M.S. in Conservation Biology from Central Michigan University.  At the University of Toledo, I am actively involved with the Graduate Student Association and the UT Community Garden.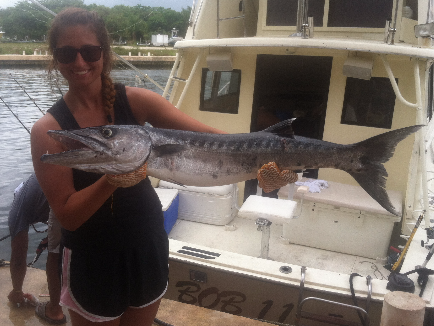 i am a master's student in Dr. Bossenbroek's lab working on using spatial modeling to predict the potential spread of hydrilla (Hydrilla verticillata) in the Great Lakes Basin. Hydrilla is an invasive aquatic plant that was introduced in Miami, Fl in the 1950's and rapidly spread throughout the region creating both economic and ecological issues. My work focuses on predicting the spread of hydrilla overland via recreational watercraft. I received my B.S. in Environmental Science at the University of Toledo. During my time as a graduate student I have been an active member of the Graduate Student Association and have served as a representative for the college Natural Sciences and Mathematics.
I am a Master's student working with Drs. Bossenbroek and Crail. My research focuses on development of a management strategy for terrestrial invasive plants in the Oak Openings region. Working closely with land managers that are partners in the Green Ribbon Initiative, we have developed a regional risk assessment for invasive plant species, created a threat matrix to guide management decisions, and promoted the use of online mapping software to track the spread of invasive plants in the Oaks. Currently I am using GIS and modeling software to evaluate potential vectors of spread and predict suitable habitat for invasive plants. These models will help to guide early detection and rapid response efforts in the region.
I'm a Master's student in the Bossenbroek lab.  My research focuses on modeling ballast water management strategies to slow the spread of invasive species within the Great Lakes.  I did my B.S. in Aquatic and Fisheries Science at the University of Washington and worked as a federal fisheries observer prior to moving to Toledo.