Applied Spatial Ecology Laboratory
current projects
Risk Assessment Methodology for the Great Lakes Hydrilla Risk Assessment
In Partnership with: Ecology and Environment, Inc., and United States Army Corps of Engineers–Buffalo District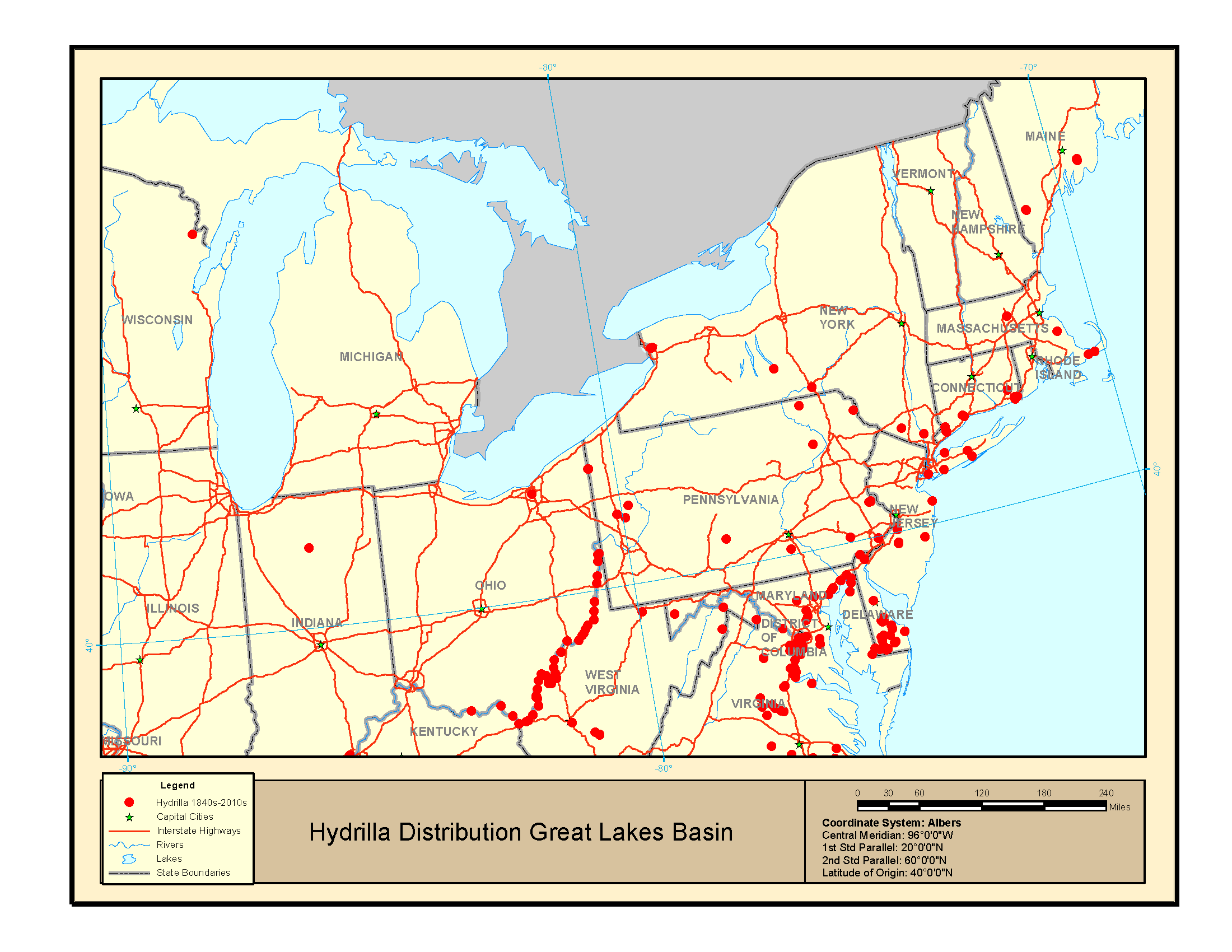 The principal objective of the Great Lakes Hydrilla risk assessment is to identify locations that are most vulnerable to invasion based on likelihood of introduction and environmental suitability.  The Bossenbroek Lab will be assisting on this project by modeling the potential introduction and secondary spread of Hydrilla into the Great Lakes. To do this, we will evaluate the current and historic distribution data for Hydrilla throughout the United States will be evaluated.  Based on our understanding of past spread patterns we will identify likely vectors of dispersal of Hydrilla and develop models to predict future spread.  
---
 Maumee River Lake Sturgeon Restoration Plan
In Partnership with: the U.S. Fish and Wildlife Service and Ohio DNR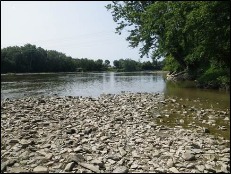 The Maumee River is a candidate river for lake sturgeon reintroduction in western Lake Erie. In order for reintroduction efforts to begin, a restoration plan needs to be developed identifying the Maumee River's ability to support a lake sturgeon reintroduction. Our lab is assessing current habitat conditions for age-0 and spawning adult lake sturgeon in the Maumee River and incorporate this information into a restoration plan which will aid managers when considering reintroduction efforts in this system.
---
 Oak Openings Region Invasive Species Strategy
In Partnership with: the Nature Conservancy and the Green Ribbon Initiative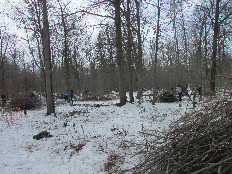 This project will use conservation work crews to eliminate invasive species from 483 acres of priority lands and develop a strategic approach to consistently manage invasive species in the Oak Openings Region. Our lab will help consolidate information on the establishment, growth patterns, habitat preference, and treatment of invasive species in the Oak Openings. We will work with partners to create a systematic control approach for each priority species.
---
 Assessing the Effects of Conservation Practices on Nitrogen and Phosphorus Losses from Farm Fields
In Partnership with: The International Plant Nutrition Institute and Dr. Song Qian
The goal of of this project is to gain a better understanding of the impacts that conservation practices and fertilizer application have on nutrient loss and crop yields in the continental United States and lower Canadian provinces using the USDA's MANAGE database. We are looking at the effects on nutrient loss to understand the environmental impacts for receiving water bodies and am looking at crop yields to gain interest from farmers and other stakeholders with an economic investment.