Applied Spatial Ecology Laboratory: Recent graduates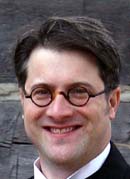 Dr. Todd Crail
Instructor, Department of Environmental Sciences, UT
todd.crail@rockets.utoledo.edu
CV 2013 (PDF)

My research interests involve assemblage, niche and interspecific interactions in North American lotic aquatic systems (specifically fish and Unionid mussels), with specific regard to exotic introductions and land use influences on those communities. I also have a keen interest in aquatic zoogeography, in particular, using phylogeography to reconstruct Pleistocene / Holocene refugia and range recovery in glaciated landscapes. For more on my research and personal interests, please check out my website at http://www.farmertodd.com.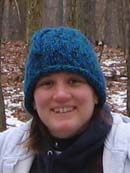 Maria Tumeo 
maria.tumeo@rockets.utoledo.edu
I completed my M.S. under the direction of Dr. Jon Bossenbroek.  My research focused on how populations of woodpeckers are affected by the invasive Asian Emerald Ash Borer Beetle.  I spent most of my time in the field looking for and counting the birds as well as checking the woodpecker attacks on trees at three different locations: Kensington Metropark in Michigan, Oak Openings Metropark in Swanton, Ohio, and Goll Woods State Nature Preserve near Archbold, Ohio.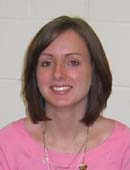 Audra Crosky
audra.croskey@rockets.utoledo.edu
My M.S. project involved modeling the spread of the emerald ash borer, an invasive beetle from Asia. The emerald ash borer is capable of spread in two ways - their own natural dispersal, and human transport. I am developed a model to simulate both methods of spread. This model will help predict how soon the emerald ash borer may reach locations in Ohio that are currently uninfested. Coupling this with cost information for the borer will aid managers in developing a budget outlining when they should allocate resources to the infestation. I also developed a model to determine which human factors are key in transporting the emerald ash borer.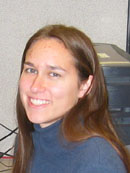 Colleen Wellington
colleen.wellington@rockets.utoledo.edu

My graduate research involved yellow perch, turbidity, and foraging success. I graduated from Allegheny College - Meadville, PA. My research involved assessing the impacts of pollution on recruitment of brown bullheads in Presque Isle Bay (Erie, Pennsylvania).  I evaluated the status of the recruitment problem in Presque Isle Bay and also looked at the lethal and sublethal effects of sedimentary pollution on young-of-year bullheads and morphologically/toxicologically similar eggs.