Applied Spatial Ecology Laboratory: Recent graduates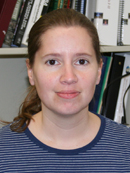 Dr. Jennifer Sieracki
National Invasive Species Information Management System of the National Park Service
Dr. Sieracki's Ph.D. work focused on modeling the spread of VHSV and other invasive species in the Great Lakes.


Marc Morandi
Watershed Scientist at the Cadmus Group
 Mr. Morandi's research focused on assessing the implications  of different management plans on the spread of aquatic invasive species via recreational boating.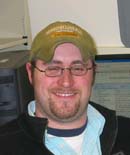 Dr. Nathan Manning
Post-doctoral Fellow with Dr. David Allan, Univ. of Michigan

Dr. Manning's research focused on spatial and temporal modeling of Yellow Perch populations in the Western Basin of Lake Erie, specifically the role of different types of turbidity. Other research interests have included wetlands ecology, effects of human impacts at the landscape scale, and invasive species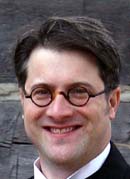 Dr. Todd Crail
Lecturer, Department of Environmental Sciences, UT

Dr. Crail's dissertation research interests involved assemblage, niche and interspecific interactions in North American lotic aquatic systems (specifically fish and Unionid mussels), with specific regard to exotic introductions and land use influences on those communities.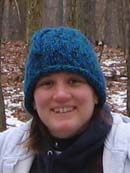 Maria Tumeo - M.S. 
German Teacher - Maumee Public Schools
Ms. Tumeo's research focused on how populations of woodpeckers are affected by the invasive Asian Emerald Ash Borer Beetle.  I spent most of my time in the field looking for and counting the birds as well as checking the woodpecker attacks on trees at three different locations: Kensington Metropark in Michigan, Oak Openings Metropark in Swanton, Ohio, and Goll Woods State Nature Preserve near Archbold, Ohio.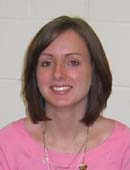 Audra Crosky - M.S.
Animal Care Technician - Oatland Island Wildlife Center
Mrs. Cosky's project involved modeling the spread of the emerald ash borer, an invasive beetle from Asia. The emerald ash borer is capable of spread in two ways - their own natural dispersal, and human transport.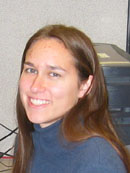 Colleen Wellington - M.S.


Ms. Wellington's research involved yellow perch, turbidity, and foraging success.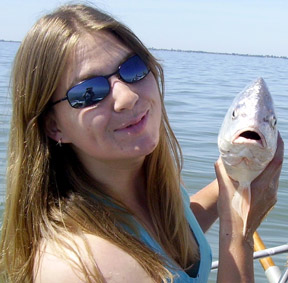 Dr. Betsy Bodamer
Biological Fisheries Technician at U.S. Geological Survey (USGS)

Betsy worked on her Master's degree in the Bossenbroek lab examining the spread of zebra mussels in stream/wetland systems.  She went on to get her Ph.D. with Dr. Tom Bridgeman.