Current Students
/pharmacy/
Resources and Links
Contact Us
Main and Health Science Campuses
Wolfe Hall room 1227, Phone: 419.530.2010
Frederic and Mary Wolfe Center room 155, Phone: 419.383.1904
pharmacy@utoledo.edu
Scholarship Information
The on-line scholarship application for 2013-2014 will be available for current UT College of Pharmacy and Pharmaceutical Sciences students on
December 15th

.

PLEASE READ!  Guidelines may have changed!

The deadline for completing the application is 4:45 p.m. on February 1, 2013.

Access the application by clicking on the following link: Scholarship Application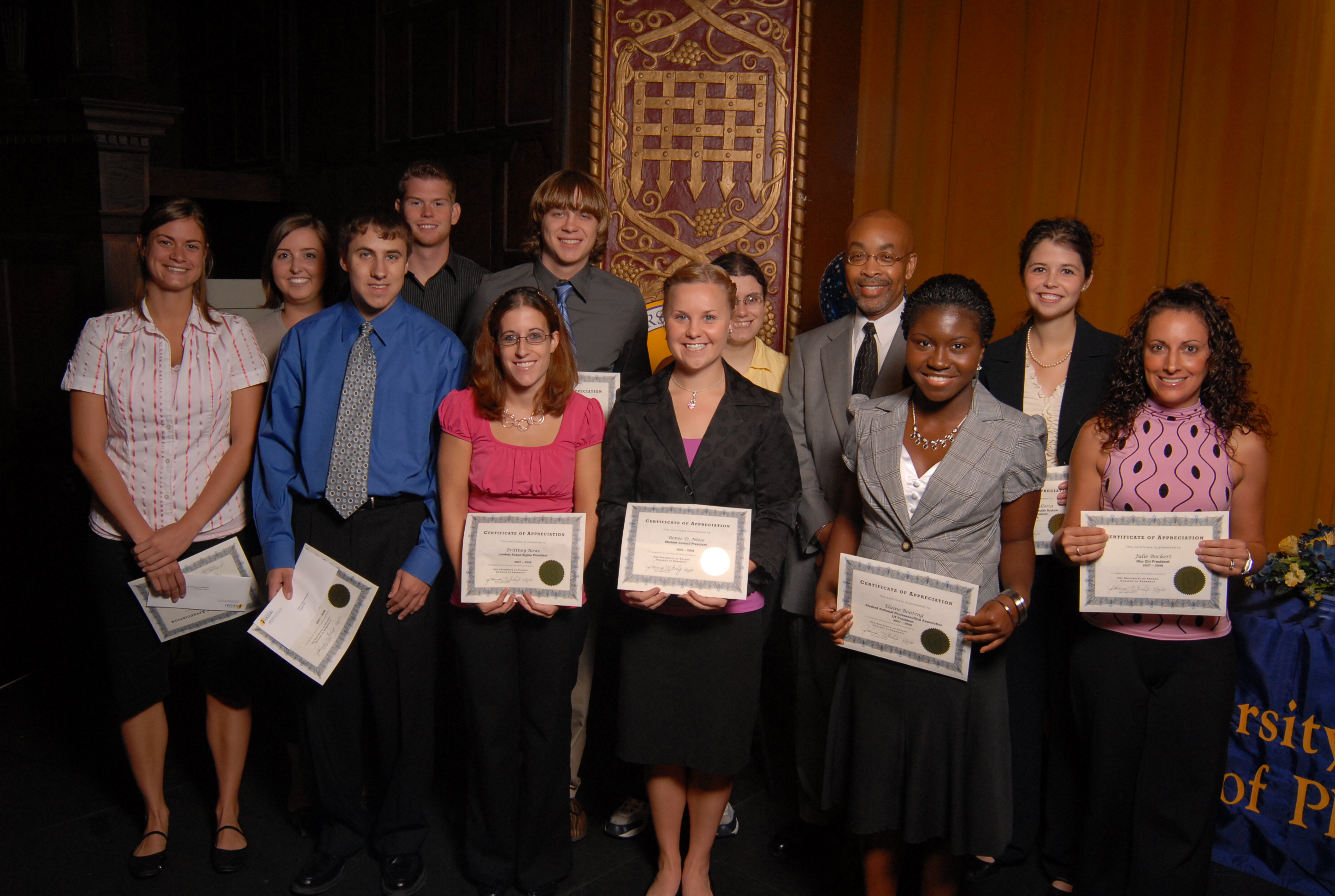 This is the only application needed to apply for ALL University of Toledo College of Pharmacy and Pharmaceutical Sciences scholarships. You must be a current University of Toledo College of Pharmacy and Pharmaceutical Sciences student in order to apply for these scholarships. Awarding of scholarships is contingent on continuing in the College of Pharmacy.
Scholarship Award Information
It is the policy of the College of Pharmacy and Pharmaceutical Sciences to award scholarships on the basis that such scholarships, in addition to other scholarships received, are not to exceed the total educational costs for any one year. In the event a student has applied for and received one or more scholarships from sources other than the College of Pharmacy, the scholarship given by the College of Pharmacy, or the portion thereof in excess of educational costs, will be rescinded and revert back to the College of Pharmacy and Pharmaceutical Sciences Scholarship Fund. Exceptions to this policy will be considered on a case-by-case basis.
The scholarships provided, as a result of completing this application, are not intended for students in dire financial need — those students should contact the Financial Aid Office (Rocket Hall), where substantially greater funds may be available. 
By the end of March, all eligible incoming freshman will be mailed an application for the Dean William McKendrie Reed Scholarship. At this time, there are no other College of Pharmacy and Pharmaceutical Sciences scholarships available to incoming freshman students.
Additional Scholarships Available
Office of Student Financial Aid/Scholarship Services
The Office of Student Financial Aid/Scholarship Services has scholarship applications available for the 2013-2014 academic year. Students may pick up the applications between 8:00 a.m. and 5:00 p.m. Monday through Friday in the Scholarship Services Office located in 1200 Rocket Hall. For information pertaining to general scholarships available through Financial Aid, use the following link: http://www.financialaid.utoledo.edu/college_of_pharmacy.htm. A complete listing of all scholarships offered at The University of Toledo is available on the Financial Aid website.

For any questions regarding general scholarships, please contact the Scholarship Office at (419)530-5817.
National Association of Chain Drug Stores (NACDS) Foundation
At the National Association of Chain Drug Stores (NACDS) Foundation website, there is a multitude of information regarding scholarships, internships, experiential rotations, and residency programs. This information may be viewed at NACDS Foundation Scholarships and at NACDS Internships and Rotation Opportunities.
WestShore Pharmaceutical Association Scholarship Program
The WestShore Pharmaceutical Association is offering four $1500.00 scholarship grants to deserving students who will be entering their fifth or sixth year of pharmacy education.

The funding for these scholarship grants is provided in part by the profits generated from the annual WSPA Golf Outing and from member contributions. We appreciate the efforts of our volunteers to raise this money.

The Scholarship Committee will make its decision on the recipients based on the quality of a short essay. The essay should briefly explain what the student hopes to accomplish after graduation. The award is biased towards students who hail from Northeast Ohio and who attend an Ohio college. A willingness to live and practice in Cuyahoga or surrounding counties and to be involved in an organization such as ours is a plus.

The deadline for submission of an application is March 31, 2013. The committee will choose the final four candidates. Winners will be announced & notified in mid April. It is the wish of the organization that this money be applied solely towards books and tuition expenses.

It is hopeful that each recipient could attend the WSPA meeting and be recognized for their award before the membership.
Immediate family members of WSPA members are not eligble to participate in this program.
Please forward scholarship application to:

Edward King, RPh
2634 Westmoor Rd.
Rocky River, Ohio 44116
Ph. (440) 331-3035
em-king@sbcglobal.net
National Community Pharmacists Association (NCPA) Foundation
All materials must be postmarked by this date to be considered. Student members of the National Community Pharmacists Association in their first professional pharmacy degree program and who are planning a career in independent community pharmacy practice may apply.

Loan applicants and their guarantors must be U.S. citizens. Loans will be granted in increments of $1,250 per semester to a maximum of $2,500 per calendar year. Please visit the NCPA Foundation Web site for more detailed information and to download the new loan application. If you have any questions, please call the NCPA Foundation at 800-544-7447.

The NCPA Foundation is a nonprofit 501(c)(3) organization established in 1953 to honor former NARD Executive Secretary John W. Dargavel. Contributions to the NCPA Foundation are tax-deductible to the extent permitted under federal tax law. The Foundation supports the growth and advancement of independent community pharmacy through low-interest educational loans and scholarships to pharmacy students in need, critical research and programs to improve the success of independent pharmacy, and financial assistance to community pharmacy owners for their recovery in the event of disaster, accidents, illness, or adverse circumstances.
Contact Information
Questions regarding College of Pharmacy and Pharmaceutical Sciences scholarships may be directed to the scholarship coordinator, Donna Haar, at donna.haar@utoledo.edu, or Mariann Churchwell, scholarship chair, at mariann.churchwell@utoledo.edu.